Welcome to the world of Amazia, where all you have to do is stop, breathe and believe and everything works out with a little bif of magic! If you haven't heard of Luna Petunia, you're missing out. My daughter LOVES toys, but these are amongst her favorites. I wanted to walk you through some of the awesome Luna Petunia toys we got to experience this year!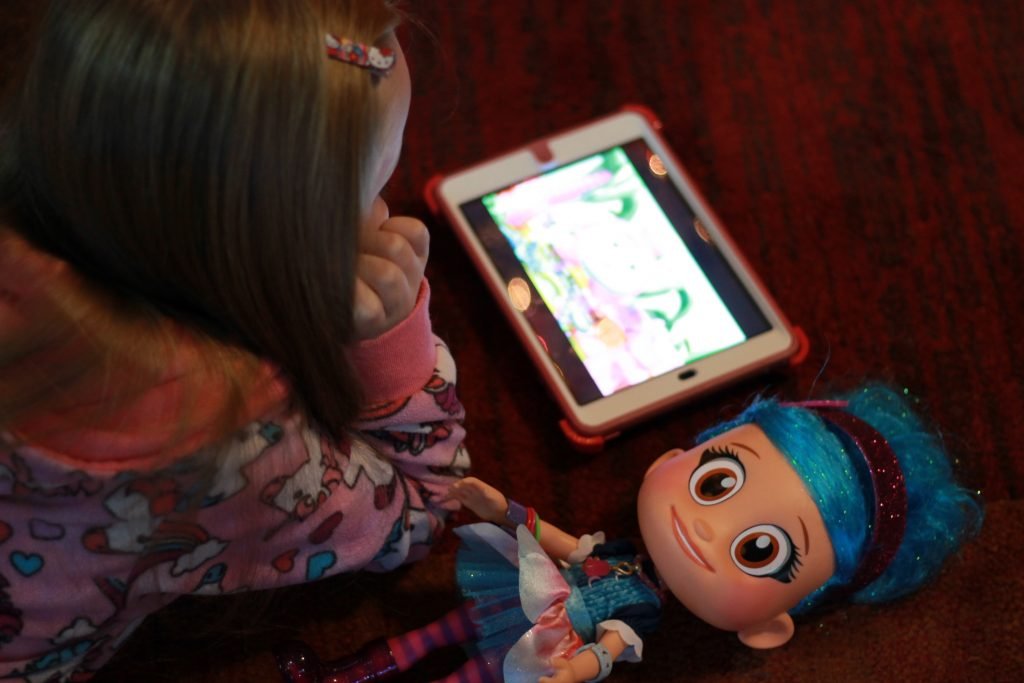 My daughter first heard of Luna from Netflix. I remember her asking if she could watch it and I just thought it was the most adorable show ever. There are three seasons on Netflix and they make my daughter happy which in turn, makes me happy.
I love the storyline! If I could describe Luna Petunia, through my daughter's eyes, it would be like having front row seats Cirque du Soleil inspired show. Without a doubt, attending a few cirque shows has been a highlight for her, and these Luna Petunia toys remind her so much of these shows. Let's get a closer look at some of her favorites, shall we?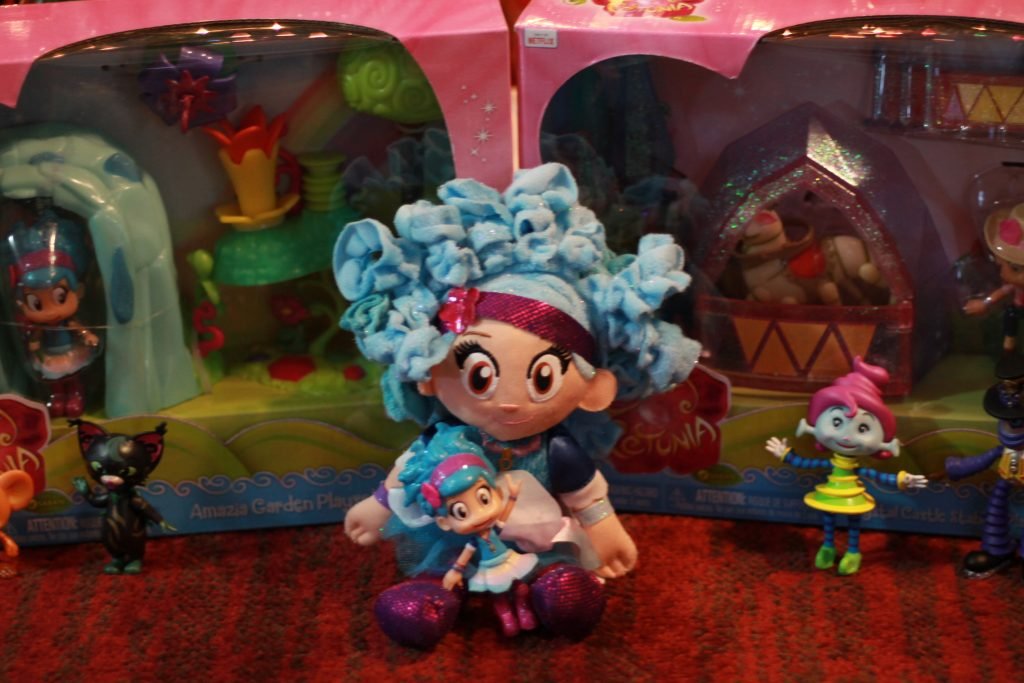 Talking Luna Petunia Doll
Having anything Luna Petunia is fun, but having a talking doll is even more fun. The 14" doll is not only adorable, but her features are astounding. My daughter specifically loves her brightly colored outfit and how she can brush and style her doll's hair. The doll is perfect for any kiddo 3+. This was my daughter's favorite, only because she can't get enough of styling the doll's hair. This talking doll features some of Luna Petuna's best catchphrases that kids can hear whenever they want.
Luna & Friends Collectible Figures
This is a five-set pack that will make your kiddo super happy. Amazia is a great place to have adventures and that's just what can happen with the Luna & Friends Collectible Figures. Included in the set are Luna Petunia, Bibi Bubbles, Karoo, Sammy Stretch and the exclusive Fellino, the Acrocat! I love that this set comes with all five characters because they are my daughter's favorite characters on the show.
Amazia Garden Playset
As you know, Amazia is an amazing place. My daughter will tell you how incredible of a place Amazia is and this garden set does a good job of bringing this place to life. My daughter can't get enough of pressing a button and watching the flower magically grow. That's pretty amazing for a toy! The playsets work incredibly well together and with a bit of imagination, kids can create the land of Amazia wherever they want!
Luna Petunia Beanie Plush
My daughter is a huge fan of stuffed dolls and was very excited to receive the Luna Petunia Beanie Plush to add to her collection. Let's just say that my daughter could adventure for hours with Luna Petunia, and I'm a little less worried about the stuffy coming on travels with us than the tiny playset pieces and worrying about them being lost.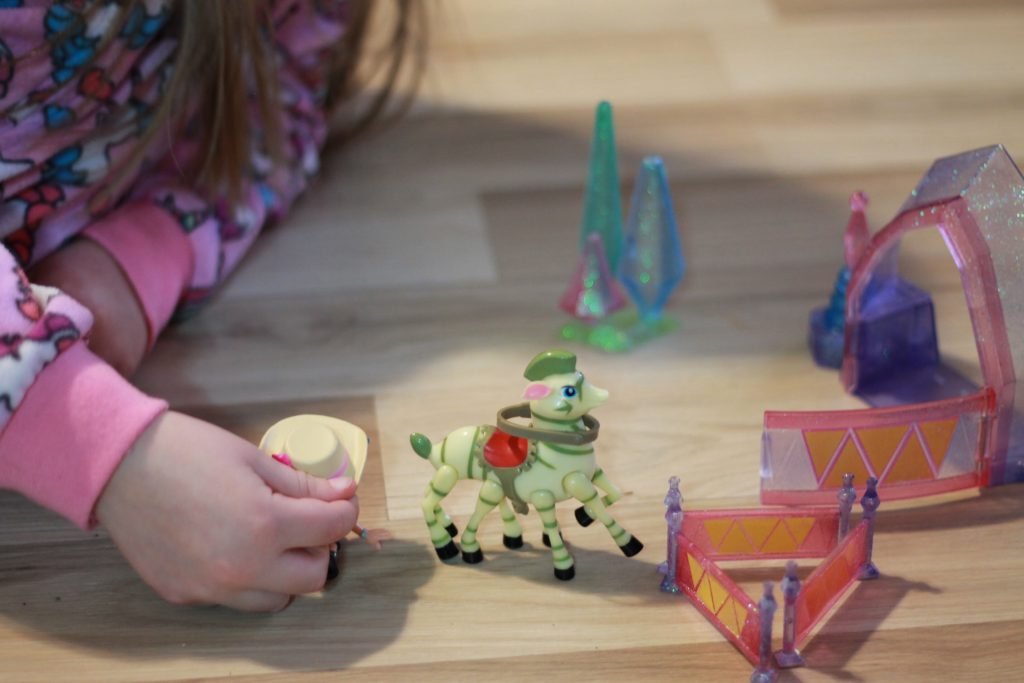 There are so many Luna Petunia toy goodies to check out, this is just the icing on the cake. If your kiddo is a fan of Luna Petunia, you better believe that Funrise Toys has you covered in this department. If you're new to Luna Petunia, you'll want to check out the Canadian animated series on Netflix and be ready to be swept into the world of Amazia!
{A big thank you to Funrise Toys for providing these toys for the review, all opinions and love of Luna Petunia is Alivia's!}