Last year I had the immense pleasure of attending Leading Moms as a blog ambassador. I was a new writer, a new blogger and a mom still struggling to find her "parent" legs. I struggled constantly with my own inspiration, embracing my challenges and turning them into opportunities. I struggled with anxiety and a constant fear of my own self esteem. Leading Moms 2014 was a game changer for me. 
I have always said – and will continue to say – that women as a group can move mountains. There is something to be said about a group of like minded women, ones that strive to see a change in ourselves and our world for our children. The passion that fills a room when our hearts are filled. To experience this all in one morning? Mind blown!
Leading Moms is a one-day, world changing (it certainly changed mine!) event featuring inspiring talks from extraordinary moms – moms that understand the struggles of motherhood and balancing life alongside littles. This year's speaker line-up includes key influencers in media, arts, health, social change and so much more. In a mix of mesmerizing performances, video and unforgettable live talks, this incredible roster of moms will deliver personal talks straight from their heart.
This year's event boasts an incredible speaker line-up, including award-winning CTV investigative, reporter, anchor and breast cancer survivor Mi-Jung Lee, Transalliance activist Morgane Oger and super poet Samantha Reynolds. This event won't disappoint.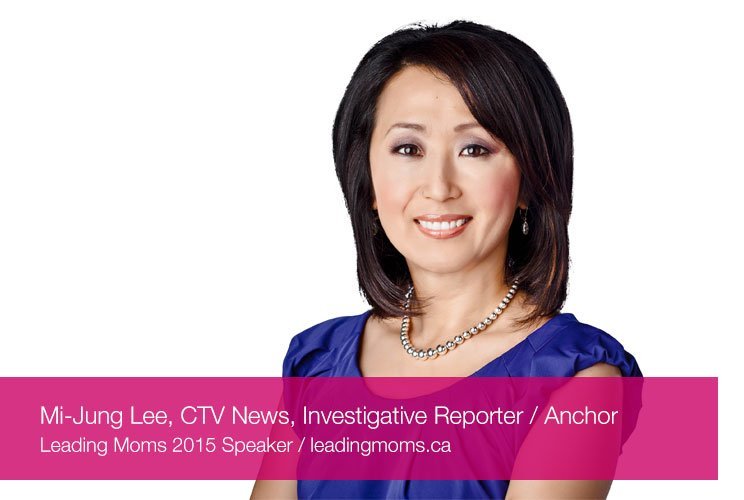 Join us with an open mind, an open heart and a be ready to leave with a full spirit – this event exposes the challenges of being a mom, of juggling a career around our families and so much more all while uplifting every mom in the room. The speakers get it – we get it – each and every woman in the room understands the challenges of discovering yourself through motherhood. It was so incredible for me last year to connect with these women, to relate so closely to their stories and to be able to share my own through the connections I made at the event. You don't want to miss this. Nervous about maybe attending on your own? Grab early bird tickets for you and a friend – or even just find me and say hello. You owe yourself this uninterrupted time to focus on you. Surround yourself, recharge, be inspired!
2015 Speakers
Keynote: Mi-Jung Lee CTV News, Investigative Reporter / Anchor
Alexandra T. Greenhill, Physician Tech CEO
Amy Robinson, LOCO BC
Bonnie Foley-Wong, Pique Venture Management
Jessie Farrell, Juno and CCMA Winner and Recording Artist
Morgane Oger, Leader in Social Change
Tara Hungerford, Award Winning Filmmaker
Samantha Reynolds, Poet and Award-winning Storyteller
Event Details:
When: Friday September 25, 2015 8:00am-12:30pm
Where: Science Theatre @ Science World
Tickets: Available through EventBrite – lunch options available
Bonus: Leading Moms ticket holders are eligible for complimentary childcare the day of the event, courtesy of Kids and Company, at any of their Lower Mainland locations.
Promo Code:
We really want you to experience this event – join us and be inspired! Register and grab your early bird tickets while they are available – don't worry if you've missed out though! Use code "lmfriends" to save 15% off regular priced tickets.
Twitter Party:
Want to chat early with some of the speakers, blog ambassadors and attendees to get a feel for the event? Join us on September 8, 2015 at 8pm PST for the @leadingmoms twitter party – following @leadingmoms and join in with the hashtag #LMinspire – there will also be prizes so make sure to pop in and say hi!
A huge thank you to Springfree Trampolines for sponsoring the Blog Ambassadors for Leading Moms 2015!
Will you be joining us for Leading Moms this year? We hope so!