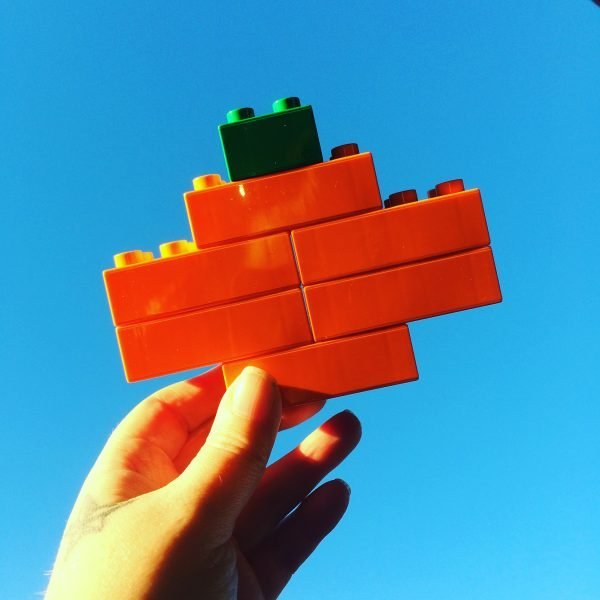 Calling Master Builders young and old, if you are a major Lego fan like pretty much every kid on the planet then the Lego Imagine Nation Tour is something to add to your watch list – we had the pleasure of visiting the Vancouver leg of the tour this past weekend and suffice to say… I had to draaaaag the kids out of the Vancouver Convention Centre, more specifically out of the Brick Pit… sharing our review, what you can expect and why we LOVE all things LEGO!
These little bricks pretty much transcends all ages and I have such fond memories of building when I was little, so when I heard the LEGO Imagine Nation Tour was hitting Vancouver I was on it! I knew that all of the kids would have a blast and made sure we all had the day off and were ready to go! Unfortunately 1/3 of the kids ending up sick and weren't able to make it so it was just A&B running around all crazy!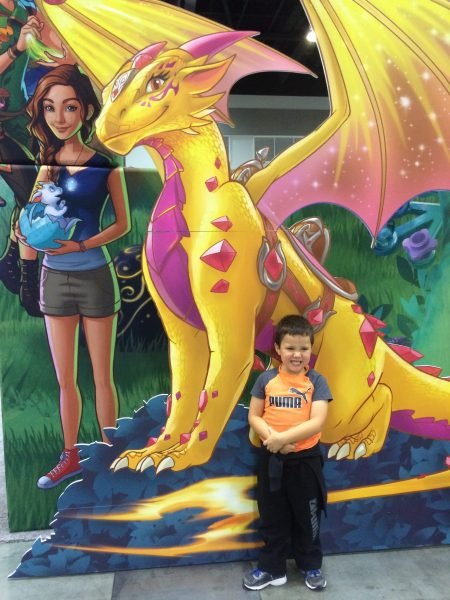 When we arrived, the line-ups were a little bit daunting, I wasn't quite sure how that many people were going to be able to properly enjoy the show but I was SO surprised when they opened the doors into the room, it was spacious with MANY different stations set up ready for kids to dive right in! Tickets are sold by time slots to ensure that families have the best experience possible, that there is enough giveaways for each station and so kids have a chance to experience every station without long line-ups, I was definitely impressed with how well set up and run the show was, while there was definitely some lines and craziness happening, there was also some serious laughter, excitement and bright LEGO loving eyes everywhere!
First up was the Brick Pit, a GIANT pile of LEGO right in the middle of the floor (cue: every parents worst nightmare in the middle of the night!). This brick pit quickly became a favourite for every child entering the room and before you knew it, there were pieces and children everywhere! I don't think I have ever seen so many happy kids building right in the middle of the floor, my favourite part of this activity was definitely the simplicity, no instructions, no requests… just build your little hearts out – or in our case… busy yourself in a sandpit of LEGO!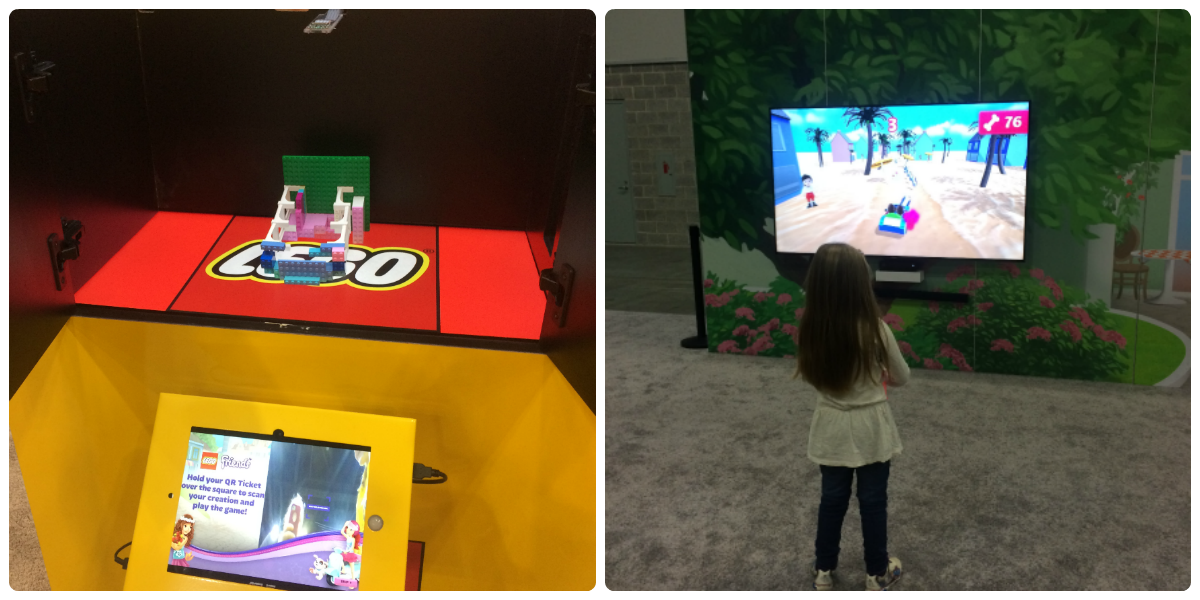 What can you expect to see on the #LEGOTour?
Master Builder Lab: learn building tips and tricks from one of only eight Master Builders in the world
Creation Nation: add a custom LEGO creation to help create a 40-foot maple leaf mosaic
Bridge Build Challenge: test engineering skills in a group competition to build and test the strongest LEGO bridge
Brick Pit: imagine and build anything from a mountain of LEGO bricks of every color and size
LEGO Video Games: demo the newest titles from Warner Bros. Interactive Entertainment
Life-Sized LEGO Models: snap a photo with 20 incredible sculptures, including a staggering 8- foot-tall LEGO MARVEL™ Super Heroes Avengers model and a 7-foot-long LEGO Friends car
Digitally Enhanced Building Pavilions: bring LEGO creations to life in four areas where children create a LEGO City, LEGO Elves, LEGO Friends, or LEGO NINJAGO™ themed model, scan it into the game and enjoy a 60-second gaming experience featuring their custom creation
Model Display Areas: build & showcase LEGO NEXO KNIGHTS™, LEGO Star Wars™, or LEGO Minecraft models
The kids had a lot of fun visiting each station, A's favourite was the LEGO Friends station where they built a house that would then be scanned in to a game for them to play! They also received a little Lego bag giveaway for finishing this fun task. B's favourite station was the Duplo, he had so much fun diving for the bricks to find the ones the conductor was asking for! The kids also got to make a fun Duplo pumpkin as a take home at this station to!
While the LEGO tour is definitely a lot of fun for kids, I saw just as many adults diving in to the Brick Pit with their kids, building at every single station and enjoying all things Lego! There are so many hands on displays the kids can touch, explore and interact with and even a little cool-down station with big bean bag chairs and some fun LEGO tv to unwind after hours of building.
Before you leave, make sure to create a one of a kind picture to add to the creation walls – we saw some pretty amazing ones from princesses, names, nintendo characters and of course – A's personal favourite and request – lots of Pikachu's! There are building pits EVERYWHERE for kids to dive in
While the kids had a lot of fun building and playing with so many toys, I personally had a different reason for loving the event. I witnessed so many of the Lego Friends helpers be hands on with the kids. If a child needed help, reassurance that their special creation was important – the friends were right there to gush about how awesome it was. So many kids look for positive affirmation from those around them – not just mom and dad! If a child was having trouble building (some of them are a bit tricky!) the Friends were there to hand on help them and encourage them along the way. A ended up sitting on Lego Friend Aynur's lap while the Conductor was sharing a story and she was lovely and silly, really making A's experience that much more memorable for her.
While Vancouver's tour is over for this year (so sad!), The #LEGOTour will be in Toronto from October 14-16, 2016 and tickets are still on sale! If you're in the area, we highly recommend taking a family trip down to immerse yourself in millions and millions of Lego bricks!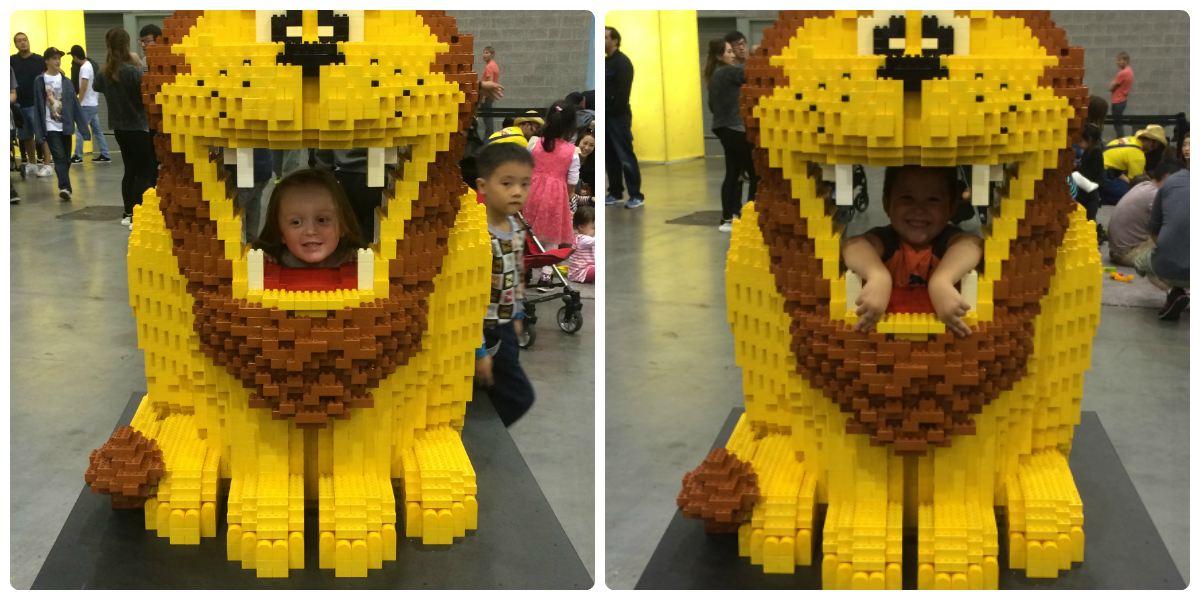 Connect with Lego Imagine Nation Tour
Website | Tickets | #LEGOTour
{Disclosure: A big thank you to LEGO for providing us with tickets for the Lego Imagine Nation Tour, while we were provided with complimentary tickets all opinions and LEGO love is our own. Happy Building!}