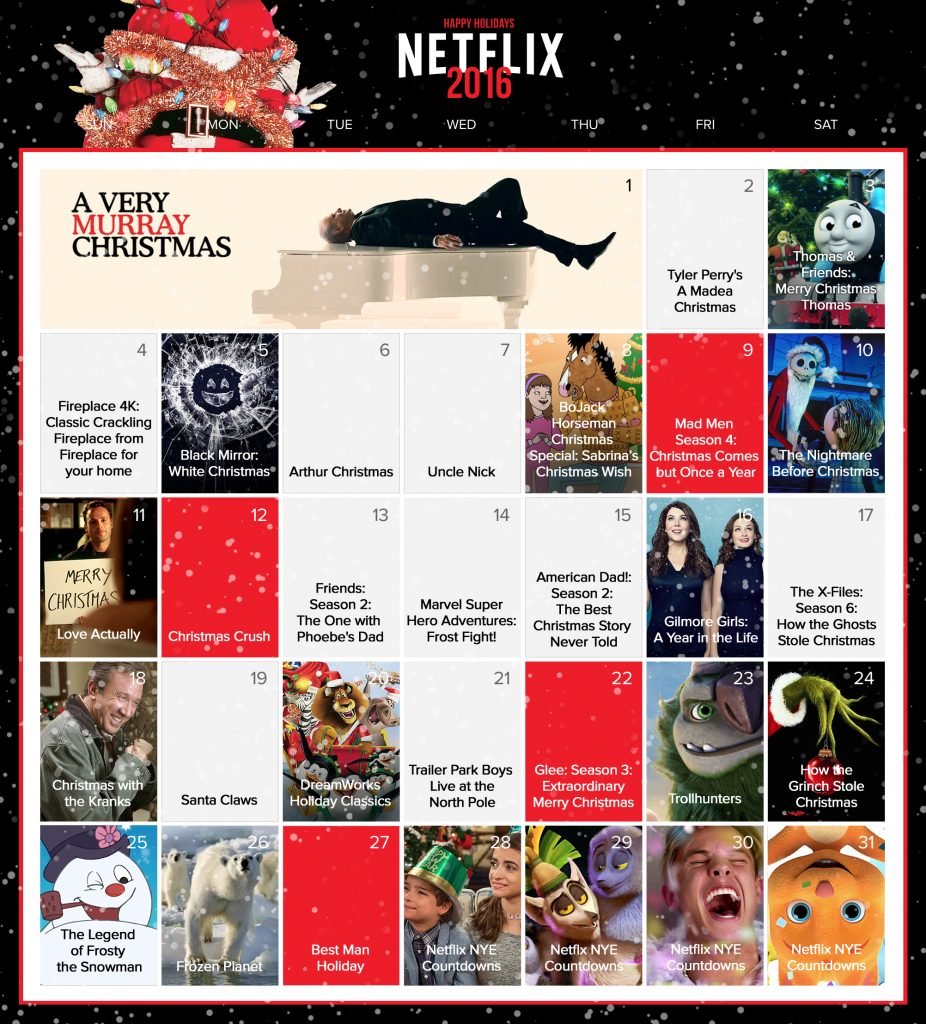 Do you hear that? It's the collective panic of parents all over that are doing the last minute holiday scramble. For many in our area, tomorrow is the last day of school before winter break. No more 9-3 sanity break, being able to do dishes or laundry without littles underfoot, no more being able to sip a cup of coffee in glorious silence. It's about to turn into a full on gong show until January for most of us.
Okay, so maybe I am being a little bit over dramatic here, but if you have kids at home that are anything like A, usually by about 9:20, right after breakfast and playing with her advent calendar for like a millisecond she loudly proclaims "I'm borrrrred mom". As much as I love to play super mom, I literally have 12,000 things to do before the big man in red comes, so I usually reach for the remote and let her watch a little bit of TV while I get some things done in the morning.
Netflix knows your battles, and they have some awesome things lined up for us to help all of us get through the boredom break – they have just introduced a fun new show that promises 13 hours of adventure, suspense and limitless imagination with the all-new series DreamWorks Trollhunters. Available to watch from December 23rd – just in time for you to get some last minute wrapping done.
If your kids manage to power through Trollhunters throughout the holidays, Netflix also wants to share the fun new Netflix Advent, offering a new holiday suggestion daily that mom, dad or the kids can enjoy. Curl up in some cozy pajamas with some popcorn and snacks and get ready to get your holiday movie binge watching on – that's pretty much where you are going to find me on December 23rd (when my holidays start….).
If you happen to have some last minute shopping on your list still to get through, don't forget to take advantage of the NEW amazing feature Netflix has introduced – you can now download shows to your device to watch later! No wifi? No problem! The titles are downloaded right to your device and ready at your fingertips. Perfect for getting the kids through the 3rd trip to Walmart for last minute gifts! Click on any title in the menu to see if it is available for download.
As always, Netflix is constantly adding new holiday content and rolling out some old favourites as well as new family hits – I am really loving the Netflix advent and think I'll be making my own next year full of holiday shows for our family!
What is your favourite show to watch on Netflix? Tell me below!