Being a parent means basically being a walking search engine at all times, am I right? Kids can ask a hundred questions in a day from the smallest "can I have some juice" to "exactly how many miles away is the sun", all within a 5 minute time period.
One thing we've noticed with A as she got older is that she is much more aware of what she is watching on TV, she is soaking up everything she hears and when she chooses to watch educational shows she comes at me with some serious questions. Knowing that those answers are important to her, and she is retaining that information (likely to tell everyone in the school drop off line the next morning) I want to make sure she's getting the right information! 
When it comes to making sure she's taking in good information, we had to source out some good shows for her to watch and there is *no* shortage of that on Netflix! Gone are my days of constant googling, we're sharing Alivia's top 5 (educational) shows that she loves that answer many of her questions without our help!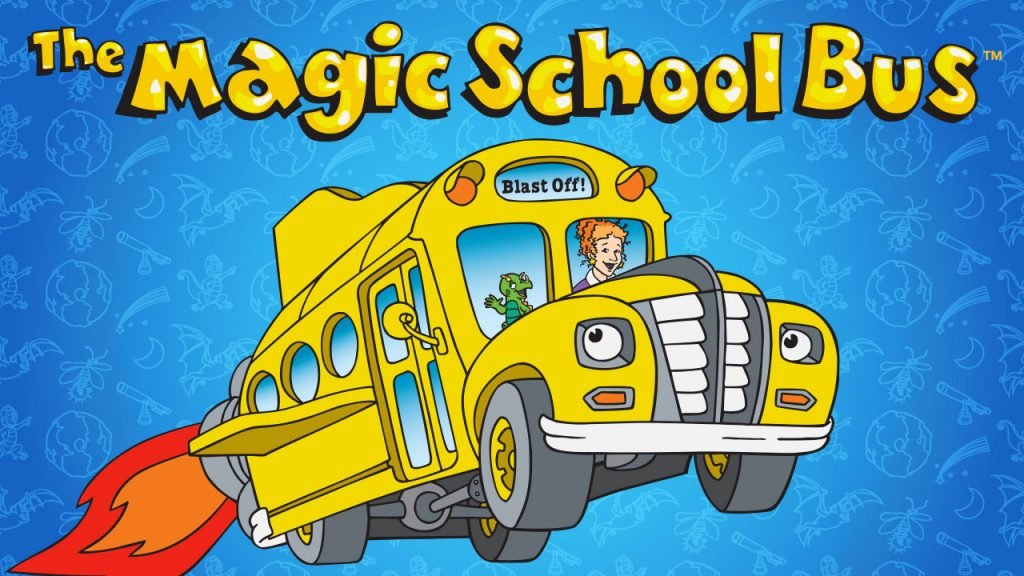 The Magic School Bus / The Magic School Bus Returns 
An iconic favourite of mine when I was younger and now a huge favourite of Alivia's. This little yellow bus takes kids on scientific adventures in a pretty pimped out bus to learn more about their bodies, how things work and more. We love that the episodes are short and explains quite a bit within the show without needing tooooo much googling after the fact. The Magic School Bus Returns is a great reboot on the original with an updated story line and plenty of new adventures.
Justin Time – I am pretty proud to say I actually know someone who worked pretty hard on this show behind the scenes, and can't help but brag a bit about how Justin Time became an immediate favourite of ours. Each episode Justin and his sidekick head out on imaginary adventures in the past, to help deal with real time kid friendly issues such as sharing, being a good friend, and more. Together with his 2 imaginary sidekicks, Justin explores well known landmarks, learns about different cultures and ways he can solve his problems before being called back to the real world by his parents.
Super Why! – Probably not the *best* show to watch if you are trying to avoid more questions of "But, why?" from your kids, but this is another one of A's favourites and we love the fun learning throughout this adorable kids show. Most kids wish they had a super identity, right? Super Why! makes super identities pretty cool. Set in Storybook Village, this show focuses a lot on fun literacy help. Whenever one of the Super Why characters runs into a "super big problem" they all gather to talk it out before transforming into their super identities. I personally love that the show encourages the audience to watch for hidden letters throughout the show to help solve the super big problem! This show is amazing for focusing on literacy and making reading and problem solving fun.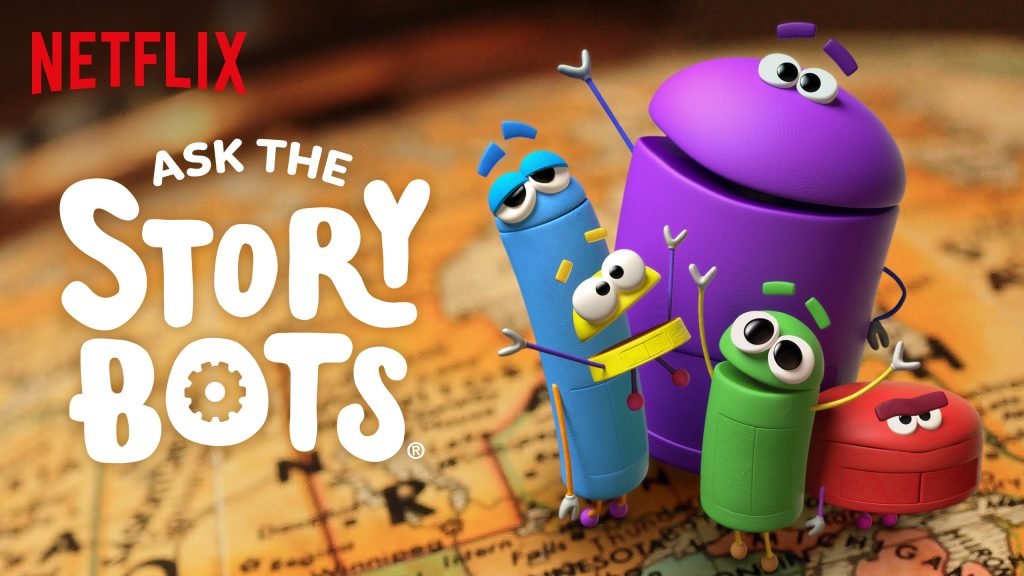 Ask The Story Bots – Based on the popular award winning app for parents and teachers, the Story Bots travel on adventures through our screens to help answers children's questions such as "Why is the Sky Blue?" and "How does night happen?" – all those questions that you are scrambling to answer without saying "because it is" or "because it does". The writers have found the perfect balance for young kids with education and just the right amount of silly with every episode ending with a music video to deliver the answer they have been searching for. I was a little bit sad this series only had 6 episodes, but they are easily a show that Alivia will watch over and over again.
Planet Earth / Planet Earth II – This one is more of a family favourite and one that we can watch over and over again. As a parent, I have an extreme appreciation for the years it took to film these incredible moments, and I love seeing Alivia's eyes open with awe at seeing just how incredible our planet truly is! Kids live in a very small world and showing them the wonder that exists outside of that world is a great way to open their interests in travel, working with conservation and more.
** GIVEAWAY TIME! ** Snuck that one in there for ya! Stranger Things 2 is set to premiere on October 27, 2017 and what better way to educate yourself on some retro 80's fun than to binge watch one of the hottest shows on Netflix? Head over to our Facebook Page and enter for your chance to win a 3 month subscription for yourself and one for a friend that does not have Netflix! Full rules and regulations can be found in the contest post. Good luck! Contest ends October 24th at 11:59PM PST and is open to residents of Canada.
{Disclosure: I'm a proud Netflix Stream Team member who binges constantly. All opinions on shows are my own, but I do receive special perks for sharing new and exciting shows with you!}