'Tis the season for snuggling up in front of a movie, or getting cozy with book and blanket and shutting out the cold (literally) outside world. Both my kids are huge fans of fleecy blankets and pjs, fuzzy socks and the like in the winter time, both for the warmth and the softness, so I knew they would love their own Blankie Tails! After all, why curl up with an ordinary blanket when you can curl up as a mermaid with a splendid tail, or as a jawsome but lovable shark?
Blankie Tails, home of the original Mermaid and Shark Blankets, makes their award winning products out of premium-grade, double-sided minky fabric making them irresistibly soft to the touch. Each Mermaid Tail has a roomy body with a gorgeous tail fin that you can even put your feet into! They come in a variety of different colours so you can find the perfect match for your little mermaid…or yourself! They come in sizes from toddler to adult, and admit it, you know you want one!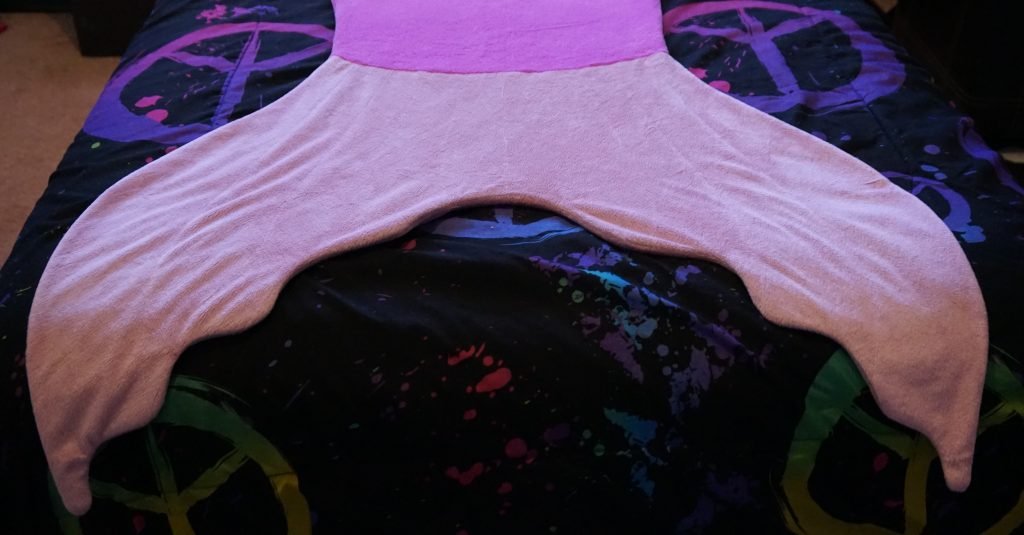 Blankie Tails are not only great for keeping cozy in style at home for movies and stories, they're also great when the kids are on the go. Lightweight and easy to pack they make great additions on car trips, sleepovers, even keeping warm at the office under your desk! My daughter not only brings her Blankie Tail to sleepovers, she packs her belongings inside it too.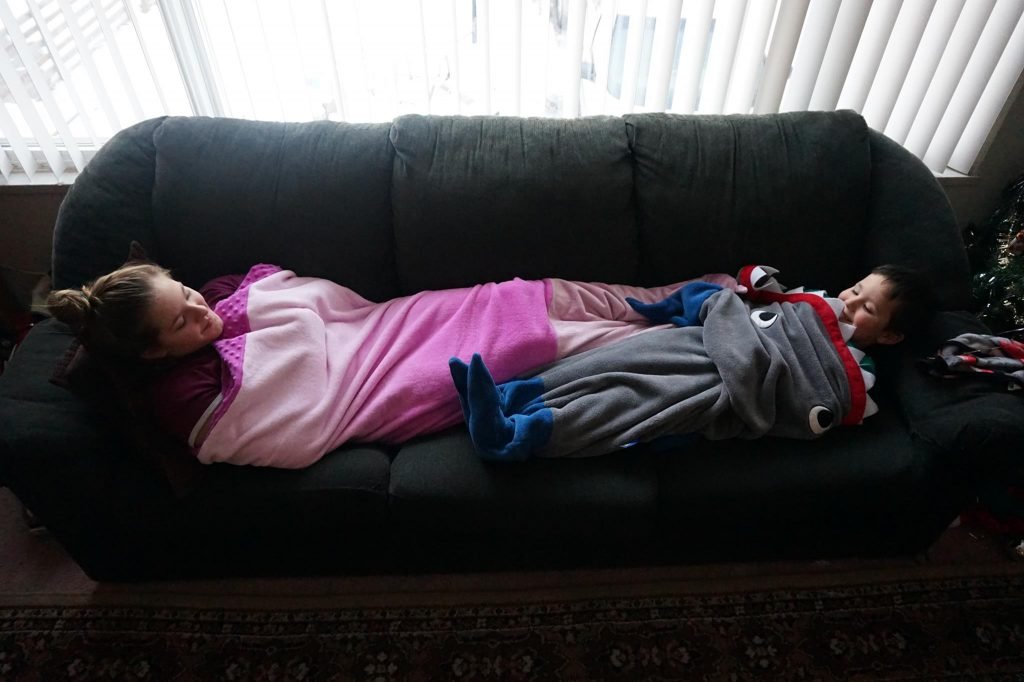 My son isn't really interested in being a mermaid, but he absolutely loves his Shark Blanket from Blankie Tails. In fact, he practically lived in in for the first couple weeks; he wore it at the table while eating dinner, on the couch watching tv, on the floor playing with cars, you get the idea. It was pretty adorable, even if it got a little messy. And I couldn't blame him, the Shark Blankets are insanely cute. Made with the same high quality material and attention to detail, each shark comes complete with fins and a friendly toothy grin. And the inevitable food on 'Sharky' was really no problem at all as he is fully machine washable and comes out of the dryer just as soft as the day he arrived.
Blankie Tails also make a great addition to any child's dress up collection and is a great prop for imaginary play. And, just when you thought it couldn't get any cuter, they do! Blankie Tails also make doll sized Mermaid Tails so your child and their best friend can be mermaids together! Or the cat… whoever nuzzles inside it first.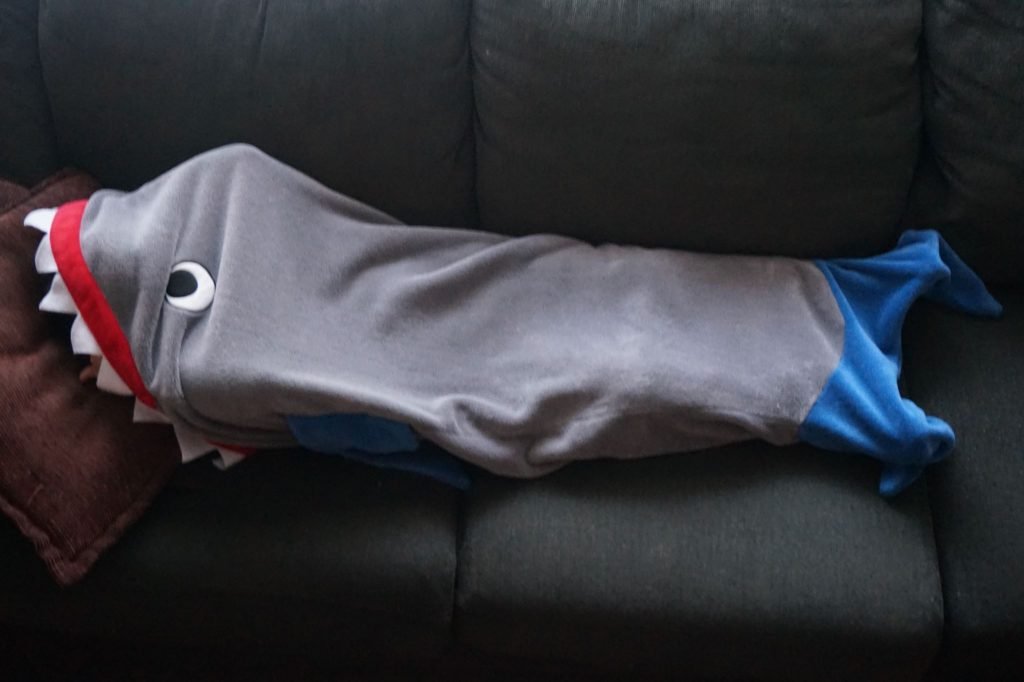 Blankie Tails make a great gift, not only at Christmas, but any time of year! It's always nice to know you're giving a gift that's sure to be used and loved for a long time. These are definitely on my list for all the kids this year, and if anyone is wondering… it's on mine as well!