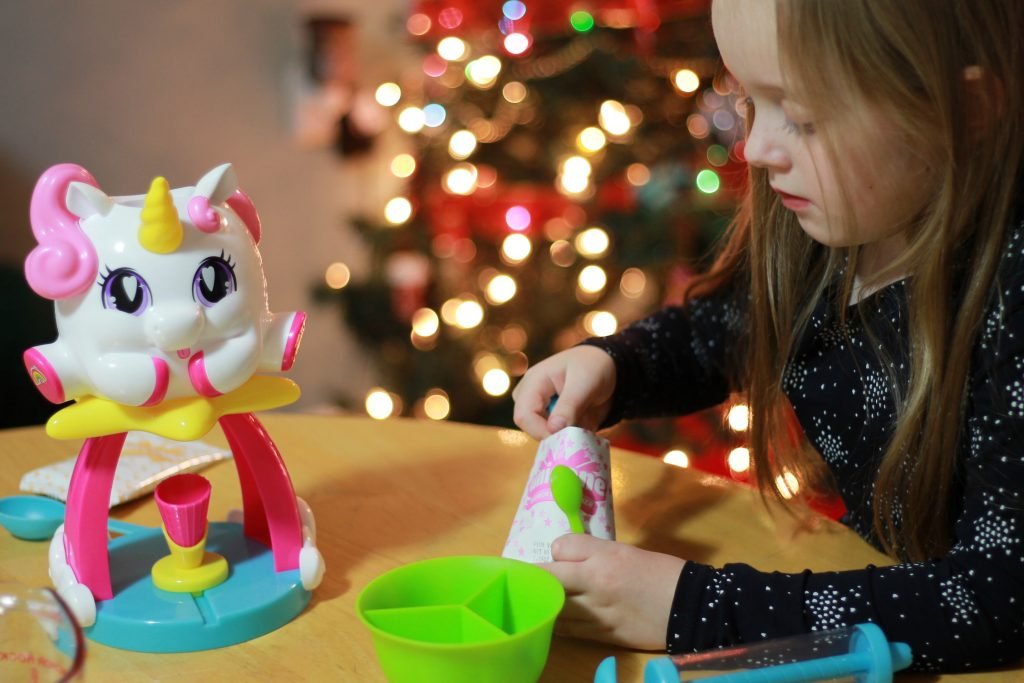 'Tis the season for holiday baking and sweet treats! I remember one of my favourite gifts growing up was an easy bake oven because it was something I could create all on my own and well..self made treats are always the best right? Alivia is huge into unicorns right now so I was pretty excited to discover the new Unicone Swirl Maker, complete with a pretty hilarious opportunity to make your very own unicorn magic!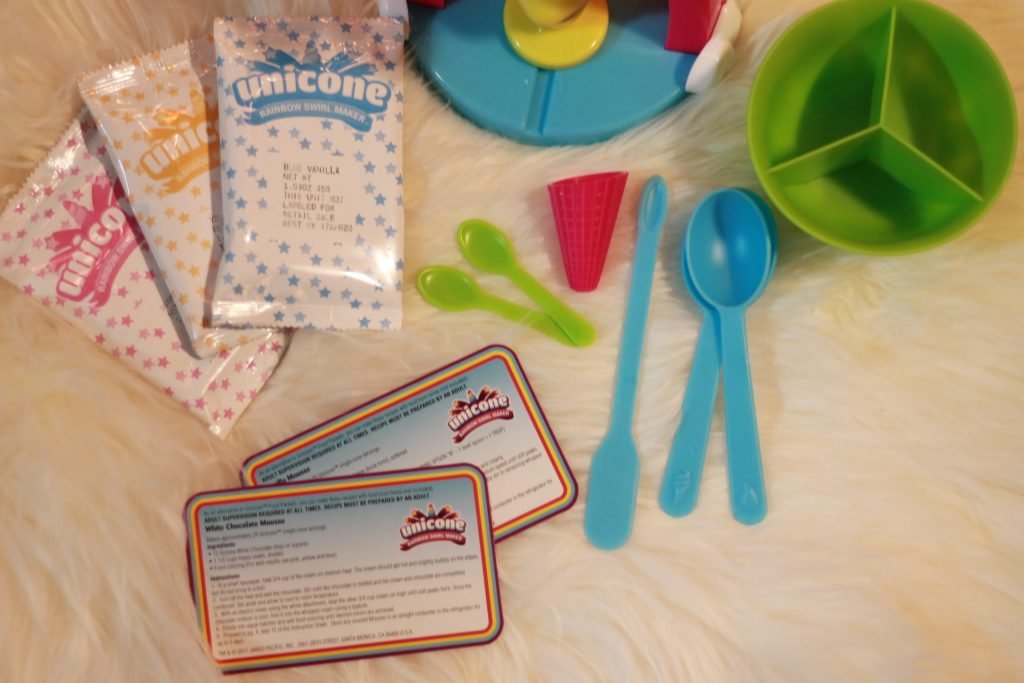 The Jakks Pacific Unicone Swirl Maker comes with everything you need to make enough cones to share and recipe cards to create your own at home treats. To get started, measure out your favourite colour mix with the included spoons, mix into the tiny mixing bowl and chill. Once it's a bit set up, load your vanilla flavored mousse style treat into the included press and you're all set!
While we found the Unicone Swirl maker both adorable and very easy to use, both of the girls said they didn't quite taste the "vanilla" in any of the flavors and actually found them to be very sweet and a little tart. Granted, this was with the included packages so we'll be trying again with our own at home ingredients to see what we can create.
Your Unicone Swirl Maker includes 2 tiny cones (that made me chuckle a bit.. they are teeny tiny!) and everything is super easy to clean up and pack away for next time. I really *really* appreciate that this toy takes no batteries, everything comes apart for super easy cleaning, and there are instructions on how to create things using ingredients we may already have at home!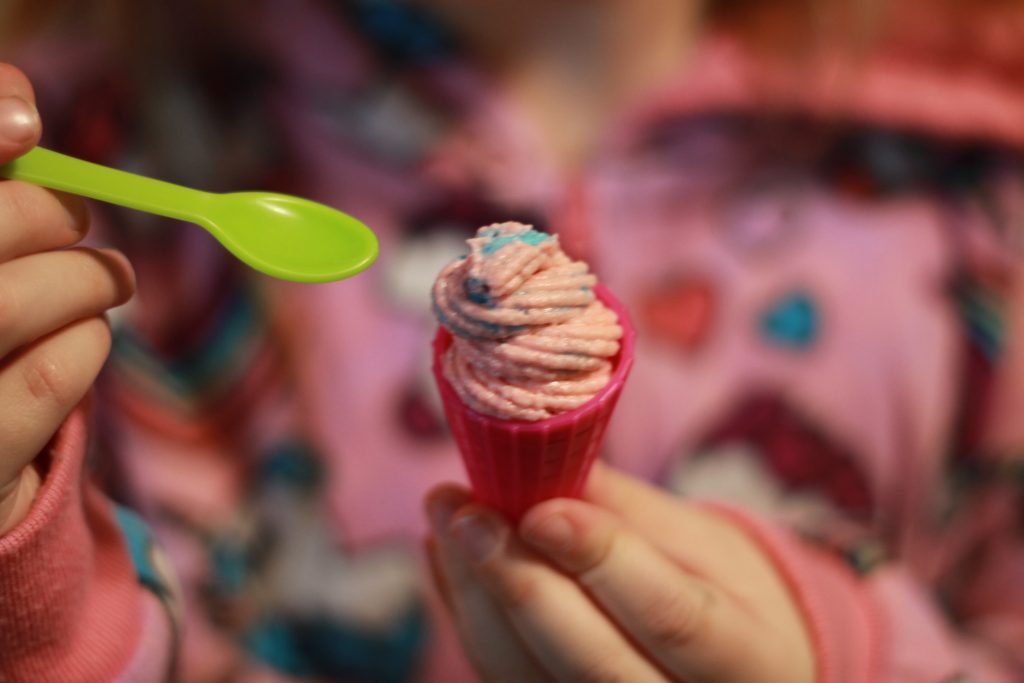 Once you've dispensed your tiny cone, grab one of the included spoons and enjoy your treat! The kids got a real kick out of the rainbow colours and had a seriously loud laugh at where the frozen treat is dispensed from. Suffice to say, we had a good laugh at their unicorn magic treats!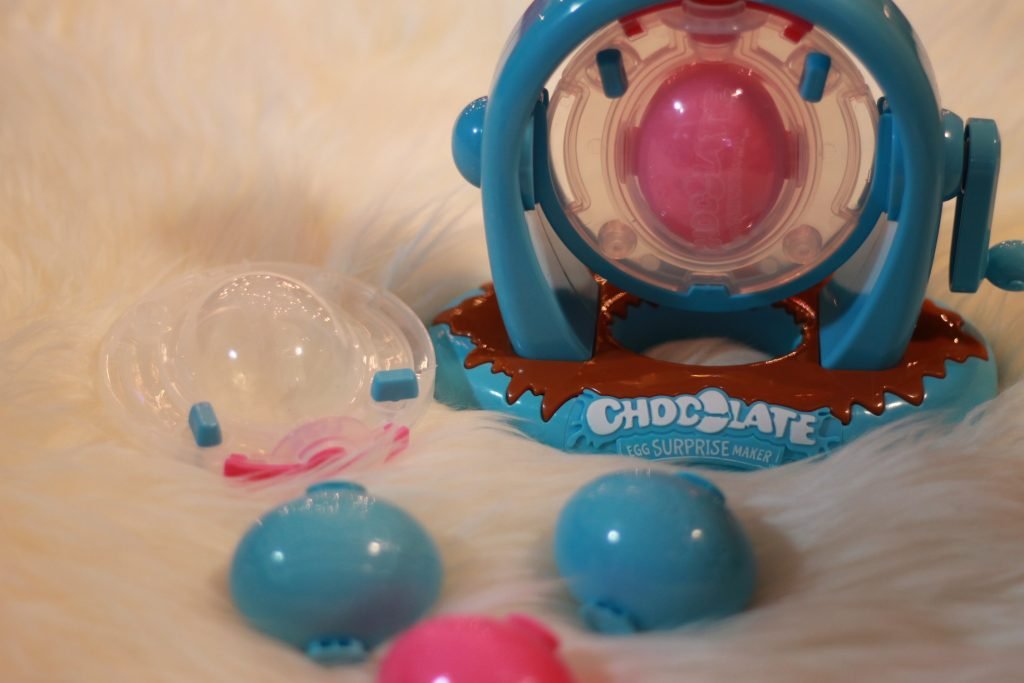 Next up on the DIY candy is a seriously fun one – I didn't know for the longest time that Kinder Egg treats aren't available in the US due to a ban. When I saw the Chocolate Egg Surprise Maker from Jakks Pacific, I thought it was a brilliant idea to make some fun treats at home!
With the Jakks Pacific Chocolate Egg Surprise Maker, you can create your very own chocolate surprise eggs at home. The kit comes with enough hard plastic shells to make 4 surprise eggs and the size of them is pretty generous, you could stash some fun toys inside them!
We didn't find this kit as easy to use as the Unicone Swirl Maker and it definitely needs a bit more parent help to soften the chocolate and load up the syringe. I don't recommend letting kids handle that one. Once you've loaded the syringe and stuffed your surprise egg shells it's time to make your Surprise Chocolate Eggs!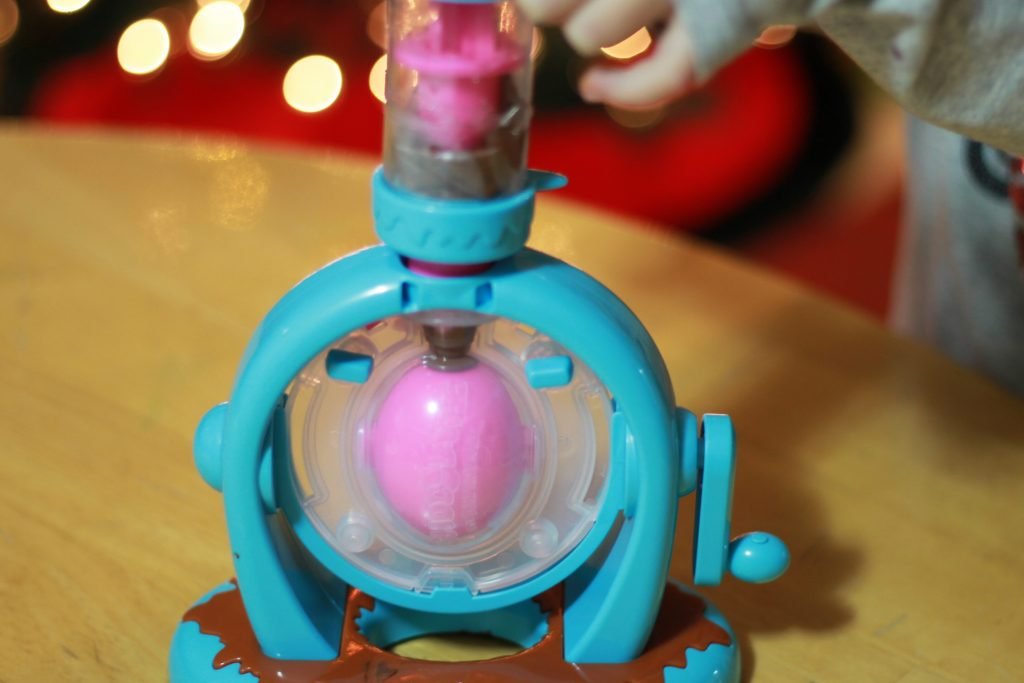 It wouldn't be an honest review it I didn't warn you about the VERY grave error we made at this step. Each chocolate bag is filled with just enough chocolate to encase one egg. So once you've locked and loaded that bag into the syringe, make sure that you have the nozzle FIRMLY positioned inside the plastic egg holder. This may require a bit of parent help to make sure it's in there snug. We had a bit of an explosion when in an effort to plunge the syringe down, one of the kids only had it part way in and the chocolate spilled out instead of around the egg.
Once you've got your egg fully encased and your chocolate bag is empty, close the little plug and pop them into the freezer to harden. Once they're set, unlock the egg holder and either wrap them up for gifts with the included foil squares or just get cracking! The chocolate shell on the outside pops off and you can open the inner egg to unwrap your surprise! Additional chocolate and foil refills packages are available as well to keep the creative magic flowing.
Unlike the Unicone Swirl Maker, I found the Chocolate Surprise Egg Maker a little bit more difficult to clean once the chocolate had started to harden. I would definitely recommend immediately tossing the pieces into a bowl of warm water until you are ready to clean them.
Both of the kits retail for about $29.99CDN and are available in-store and online. They are appropriate for kids 6+ but I would recommend a bit of parent participation with a few of the steps. We tested them with a 5 and a 6-year-old and both girls had a lot of fun mixing, creating and tasting their DIY treats!
{A big thank you to Jakks Pacific for providing these kits for review purposes. All opinions are our own.}