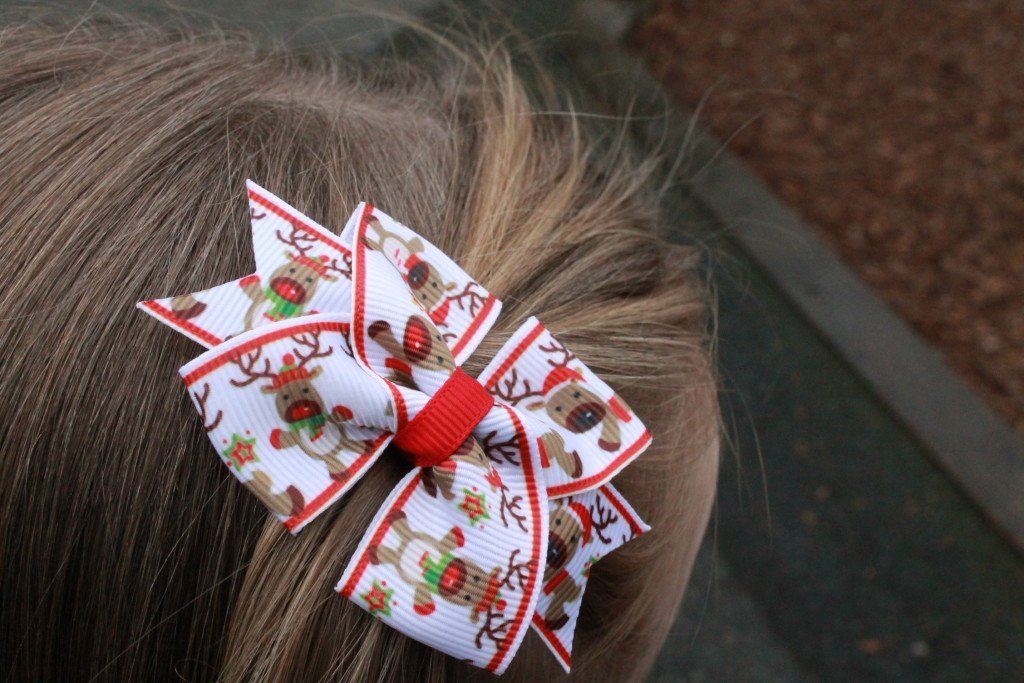 The first thing people usually say to me when they meet Alivia is 1) how much she looks just like me and 2) holy her hair is super long! Yes to both of these, she is absolutely a mini-me, right down to the waist length strawberry blonde hair. She's had one small trim in her short 4.5 years and we just haven't had the heart to cut her hair any further than that. I figure if she is going to have long, beautiful hair well then, she needs to have a massive collection of fun hair clips and bows to make everyday interesting!
A few months ago, we had the pleasure of reviewing Hip-Bow-Potamus Designs over on This West Coast Mommy, I fell in love with the quality of her clips at that point and knew that we had to feature her this year in the gift guide. Many of her clips from that original review are still used daily in our house, she has her favourites and often asks for the Minion boutique bow to make an appearance!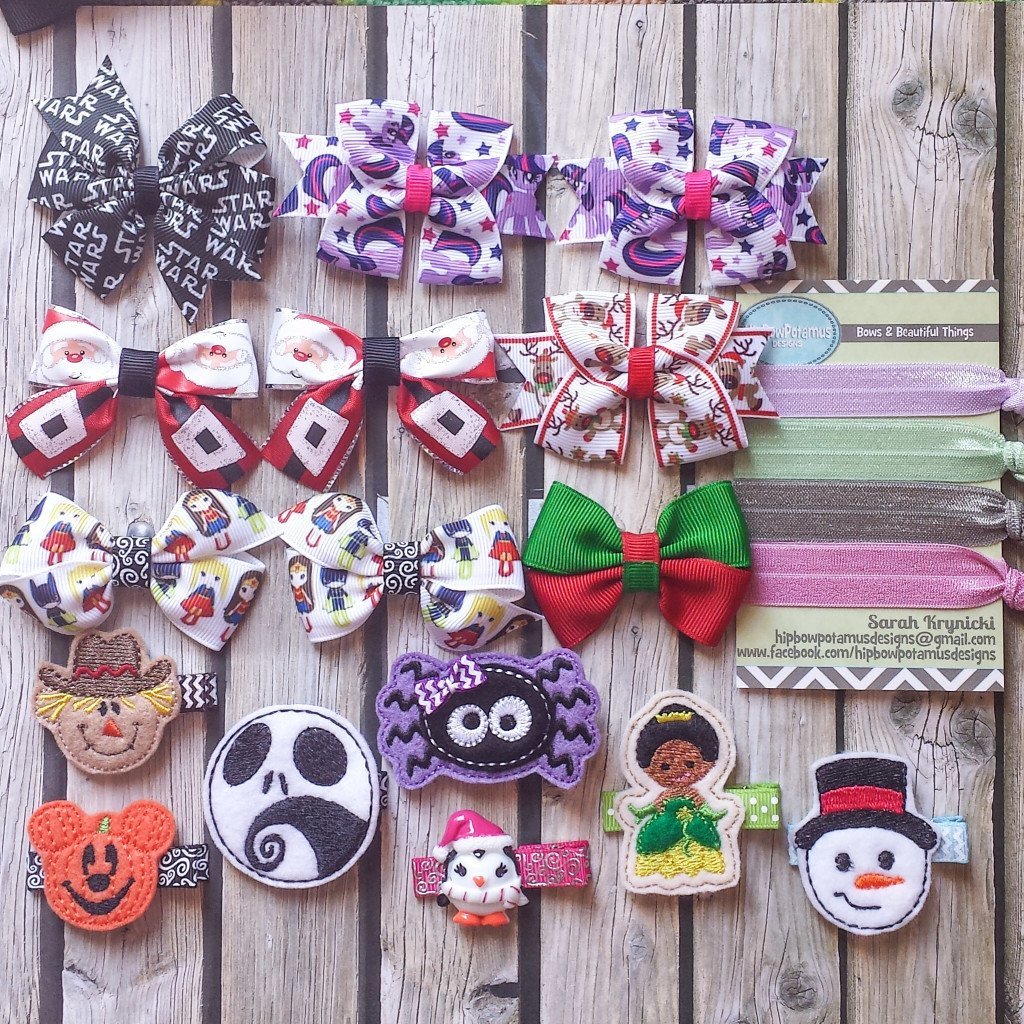 I wanted to switch it up a little bit with this review and went mostly with custom made bows and not as many felties, it was hard though! Sarah makes some of the sweetest felties clips I've ever seen. I spent a good hour going through her facebook albums and picking ribbons and bow styles before finally deciding on my choices. As you can see we're sort of into a theme this year, The Nightmare Before Christmas is her favourite movie, and we sort of love Superheroes! Combine that with the new Star Wars movie and it was a no-brainer on my choices.
One of my favourite aspects of Hip-Bow-Potamus Designs clips is the lined clips they all come on, they all have a fun matching lined clip with a non-slip grip which is instrumental in them staying in Alivia's wild hair.
As a frugal mom, I'm very particular about what I invest in and if I am going to pay a pretty penny I expect it to last – I was very pleasantly surprised to discover just how affordable all of Sarah's bows and clips were, even the custom made ones! Combine this with being created to last and you are most definitely getting your moneys worth.
Don't forget – Hip-Bow-Potamus Designs isn't just about hair clips either – with a wide assortment of handmade hair bows, headbands, flowers, tutus, bow ties and so much more, you can easily cross a few people off your holiday, birthday and any event checklist with her shop and you'll feel great knowing that you are supporting a hard working mom-preneur.
Would you like to WIN some of these fabulous hair accessories from Hip-Bow-Potamus? One lucky winner is going to take home this prize pack! Enter below.






a Rafflecopter giveaway