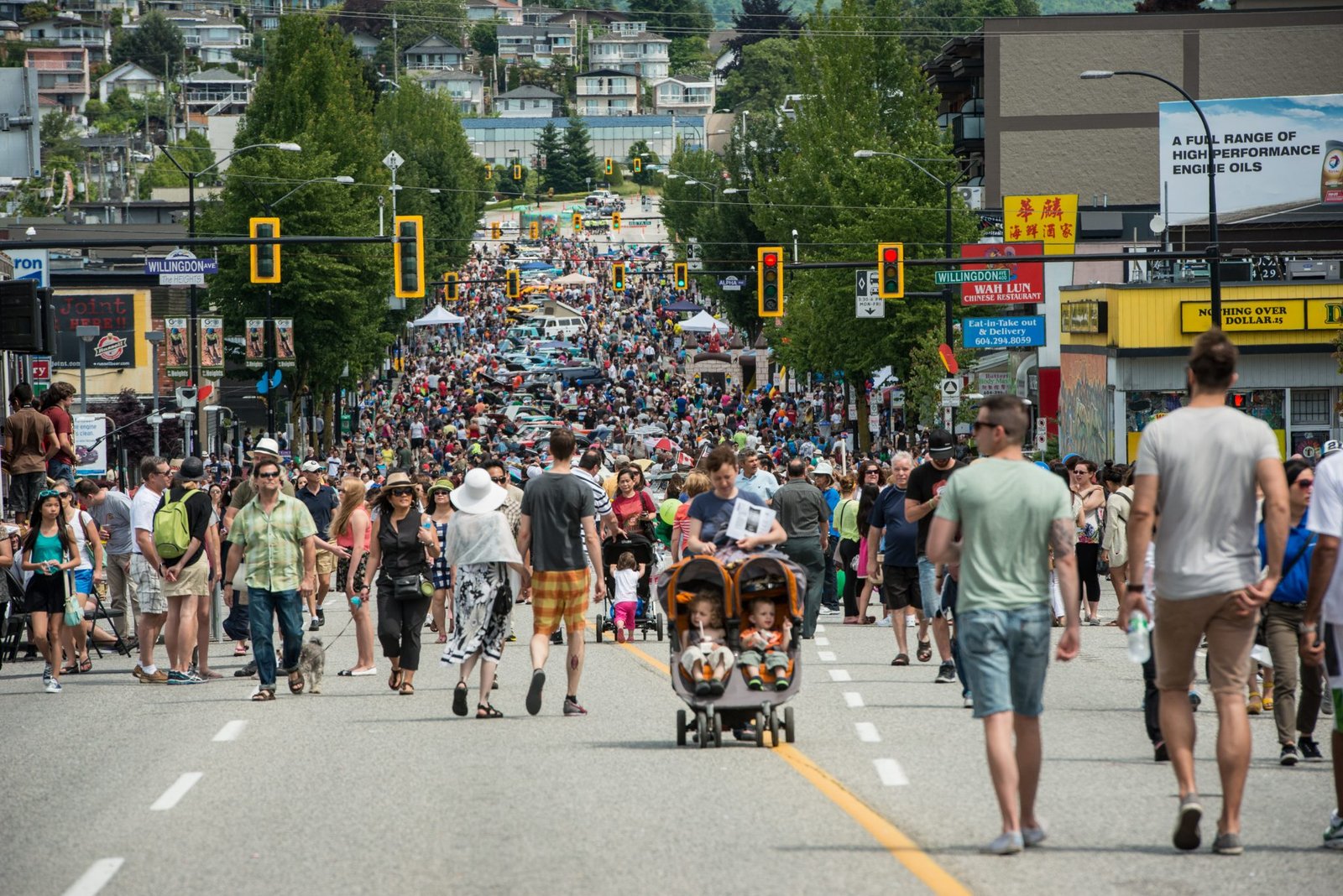 Like many families in North Burnaby, the Hats Off Day Festival in the Burnaby Heights District is an annual tradition that we have carried on for years. Now in it's 31st year and with a fun Hollywood theme, it will be Lights, Camera, Action! at this family fun extravaganza this Saturday, June 6th. Every year the merchants in the Heights throw a massive day long street party to 'to take off their hats' in thanks to their customers and the community that help their business thrive. This grassroots festival has something for everyone from authentic ethnic cuisine, live music and performances, a colourful parade and, of course, bouncy castles, face painting and so much more.
You need a good breakfast to start your day, so be sure to be there early to take part in the annual pancake breakfast at 8:30 am. Once your belly is full, stake out a good spot on the curb because you will not want to miss the 3 block Family Fun Dash; registration is now closed but participants will love to see the crowd cheering them on. Hold tight in your spectator spot because once the race is over, the parade begins! This colourful and musical parade is a local favourite event always showcasing cultural music and dancing, marching bands, story book characters and more, but this year organizers are rolling out the red carpet and welcoming stars and paparazzi alike. Keep your eyes peeled for Marilyn, Elvis, even Chewbacca and some Stormtroopers!
With more than 60,000 people expected to be flooding Hastings street between 11:00 am-4:00 pm, you may want to leave the car at home as parking will be sparse and roads will be blocked off from Boundary to Gamma. Not to worry though, as the festival is bicycle and pooch friendly making this an excellent walking/riding destination for the whole family – fur babies included. In fact, many of the friendly canine pals come all dressed up, and everyone is encouraged to add a little Hollywood flair to their outfit that day as they take in blocks upon blocks of food, performances (my daughter will be singing too!) , craft and play areas, a Show and Shine and check out the local merchants that make our community so rich.
Schedule of Events
Family Fun Dash: 9:15 am – 9:45 am (Madison Avenue – MacDonald Avenue)
Parade: 10:00 am – 11:00 am (Beta Avenue – Boundary Road)
Street Festival and Show & Shine: 11:00 am – 4:00 pm (Gamma Avenue – Boundary Road)
So come on out and see why Hats Off Day has been voted Burnaby's Best Festival by Burnaby Now readers every year since 2005!
Click for:
Full Performance Schedule
Parking and Road Closures