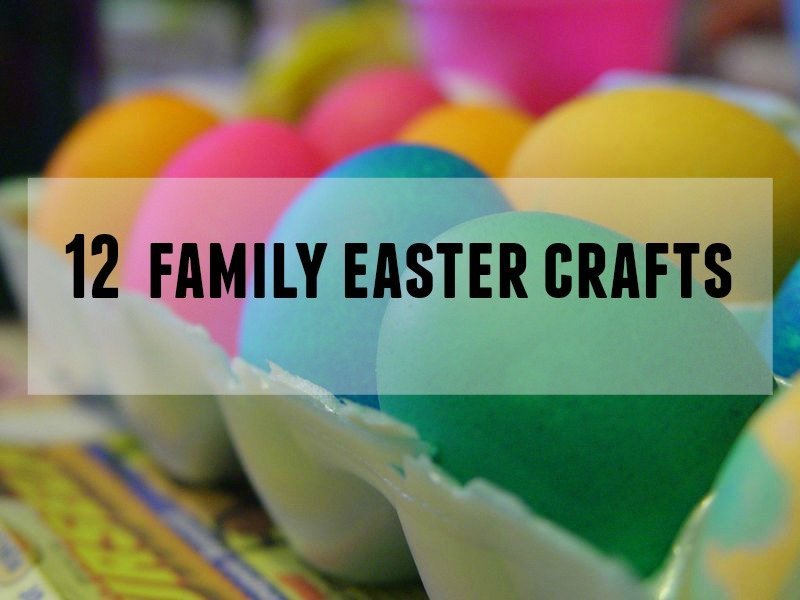 Easter is upon us (like really REALLY upon us… snuck up on me this year!) and with it comes a ton of new ideas to keep your kids busy during those wet spring days. Here is a roundup of 12 of our fave Easter crafts from around the web that can be enjoyed by kids of all ages. Many can be adapted to be fun crafts all year round!
I always found these super cute and I am determined to test them out one day. Make them using smaller balloons and they would make perfect ornaments for our holiday tree. A great way to use up left over yarn and add a bit of flair at a party.
This craft is such a great way to test out fine motor skills. Get the kids to grab the pompoms themselves, dip and press. A different way to get texture while painting. Alternatively, you can glue pom poms for a 3D colourful egg.
Make them with cans to store small items or use an ice cream pail for an easy and cute DIY basket to use for an Easter egg hunt.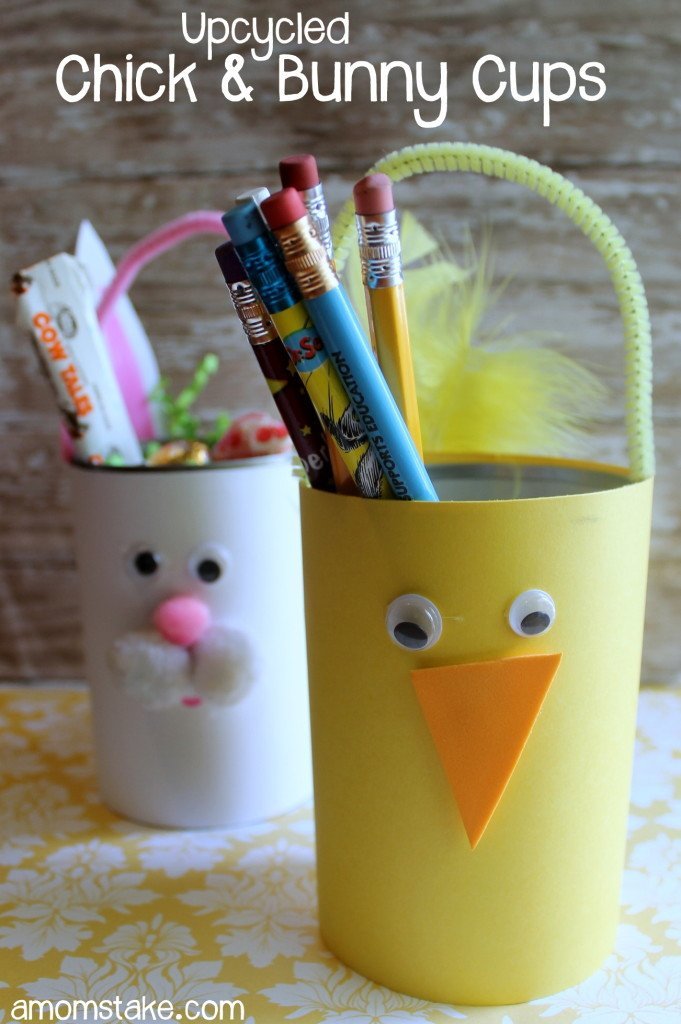 A twist with these ones – Have empty eggs show up prior to Easter and have your little ones care for the egg (give it a soft place to rest and keep it warm) until Easter and then switch it out with a Hatch an Easter Chick egg and then see how they react when they help to "hatch the egg".
A cute table decoration that can be used for any occasion just by switching up the tissue paper colours. Cut edges to add a bit more flair to the flowers!
A comprehensive list of the ways you can decorate Easter eggs no matter what your skill level is. From toddler scribbles to mom & dad preciseness… you can have a lot of family fun exploring your craftiness.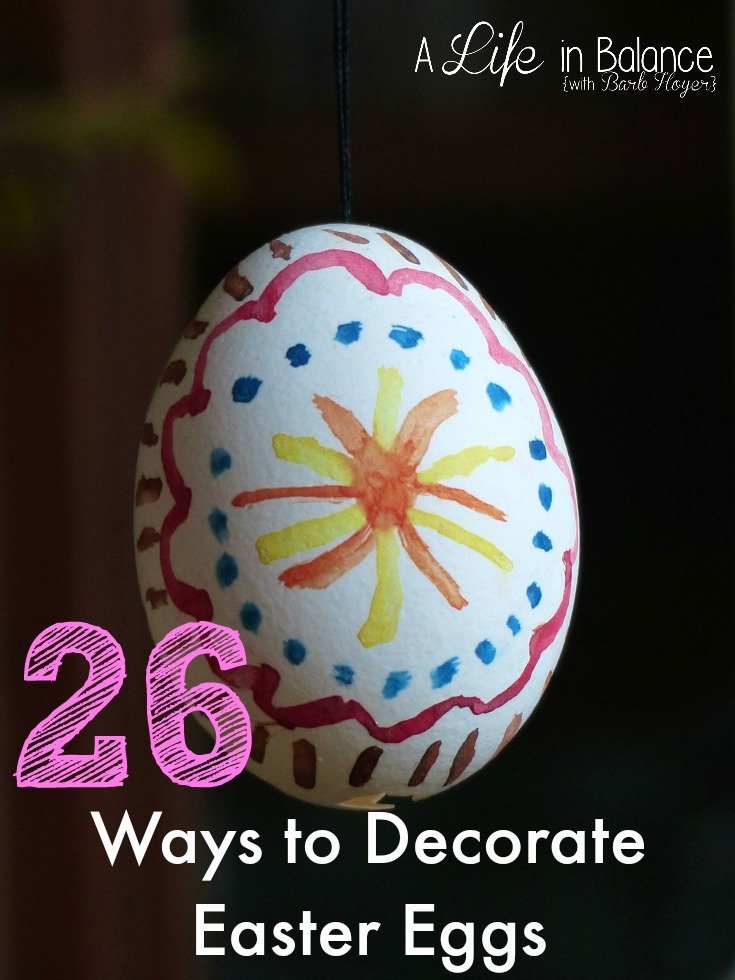 I remember potato stamping as a kid, it was so fun to get a little messy and watch what a potato can create. So much fun being able to mix up colours and designs for endless egg ideas.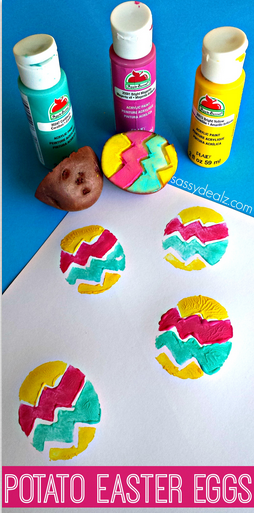 If you are like me, you have a stockpile of yarn scraps that are not enough to knit or crochet anything out of. Here is a cute project you can hang on your wall as art.
This one is super simple and relatively mess free.  This craft is made using a fork and some paint to make a cute fluffy chick.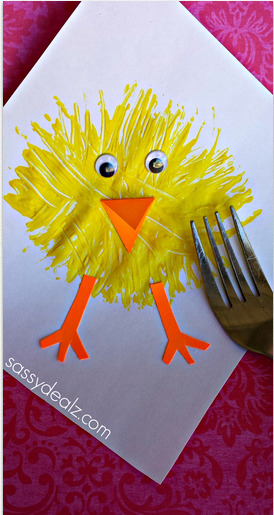 Do you have an abundance of broken crayons lying around, half with labels, half without? Pretty sure every mom does. This is a great way to use up all the broken crayons you have lying around, and on the plus side, you can re-use them again!
Painting is always a number 1 toddler friendly craft, and our kids like to paint. A cute little sheep to make using finger paints. Switch it up with yellow paint to make a duck, or blue or white for fun spring bunnies.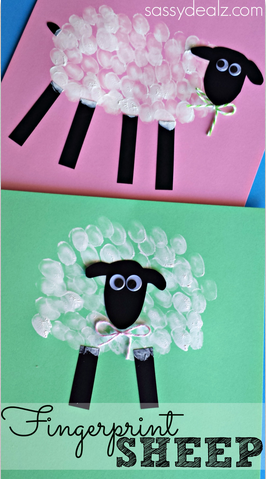 If you don't have any "fancy" paper lying around, have your little ones do some abstract painting using Easter colours. One the paintings are dry, you can use those to use for your paper strips.
Are there any Easter crafts that your family makes together every year?