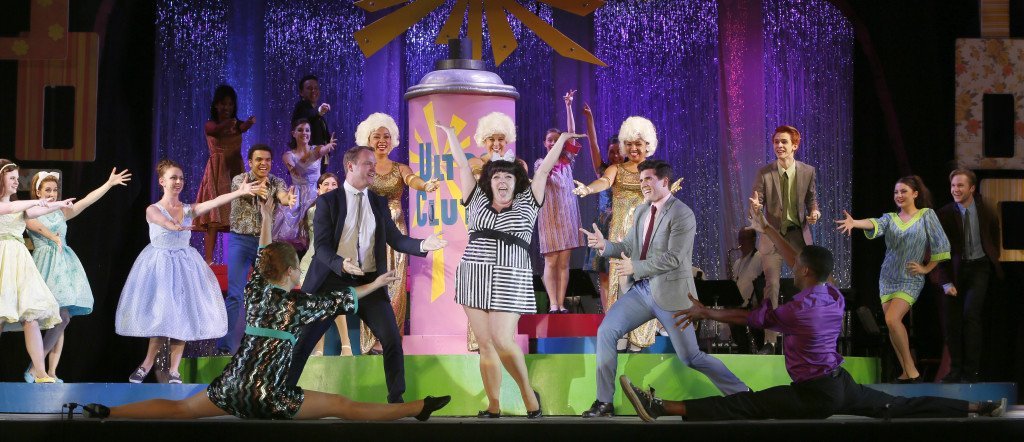 I am a serious theatre and musical junkie. I may not be able to sing but it certainly doesn't stop me from trying. I get pretty intense when I'm at a show and Hairspray! put on this year by the wonderful crew at Theatre Under The Stars was no different, once I was in my seat my eyes were glued to that stage!
We don't get date nights very often so we wanted to take advantage of our kid free time, we showed up a little bit early to wander around and enjoy the scenery at Stanley Park, we also left plenty of time to grab dinner at the Cafe located inside the TUTS doors. The food was incredible, both of us tried the salmon dinner with roasted potatoes and salad; it was the perfect light dinner we were hoping for before sitting to watch the show. The cafe is also stocked with just about every snack and treat you can imagine from popcorn, gummy bears (my fave!), chips, chocolate, ice cream and more. While you are welcome to bring your own food into the show, I can guarantee they'll have something available that you likely forgot you wanted.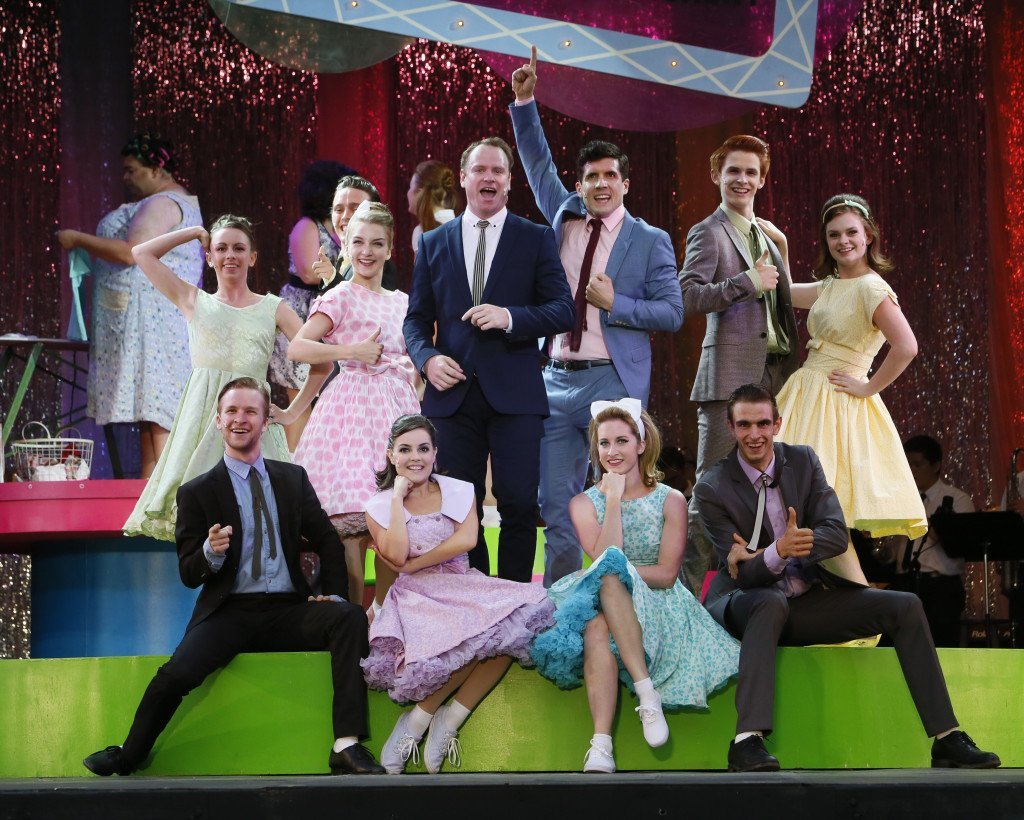 We had amazing seats for the show – row 5 stage right – and I was giddy just looking at the stage before the show. I've seen the Hairspray movie and heard talk of the Broadway show but nothing prepares you for seeing the performance live!
Hairspray! tells the story of plucky Tracy Turnblad, set in Baltimore in 1962 it follows her journey through eager fangirl, to equal rights activist and then her inevitable stardom! Erin E. Walker stars as Tracy and absolutely blew me away with her performance, with a booming, larger than live voice she truly personified how I envisioned Tracy Turnblad to be on stage. I absolutely fell in love with her voice and can't wait to see what she stars in next!
Though Erin was certainly one of my favorites – this isn't to say that the rest of the cast was lacking in anyway. The cast was so well rounded and full of talent it was hard to pick a stand-out performance. From Andy Toth's hilarious performance of  Edna Turnblad to the sassy stylings from Chris D. King as Corny Collins – we truly enjoyed each and every performance.
Don't expect any down time in this performance either – with an amazingly high energy show, catchy upbeat tunes and non-stop dance routines you'll be glued to your seat! We had such an unforgettable time during our first visit to TUTS and can't wait to see what is in store for next season.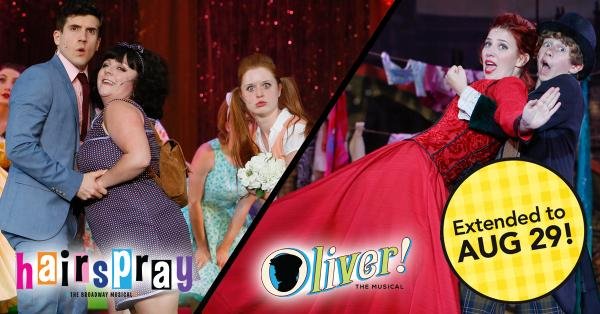 Hairspray! Is running until: August 22nd JUST announced the season is extended until August 29, 2015 so you still have time to catch both shows! Hairspray alternates with Oliver during the 2015 season so make sure to set aside some time to check out both.
Cuz you can't stop the beat….
{Disclosure: We were provided with tickets to facilitate our review, all opinions are our own.}