Note: Smallprint Vancouver North is open for orders.
Keep reading to find out how you can place an order in time for Mother's Day!
It's been an interesting 2 1/2 weeks around here, as my family self-isolates and spends a record amount of time together inside our tiny house. It was so easy before getting wrapped up in the hustle and bustle of day-to-day activities. School, work, extracurricular activities, shopping, playdates… it seemed like our days were over before they even began. With all of this time together, it's making both Alivia's dad and I realize how much she's grown in such a short amount of time.
I'm definitely the sentimental mom, who hangs on to every single piece of art that comes home from school and every little hand and footprint that ever came into the house. I realized though as she got older that there will come a time when those things, while valuable to me, won't be as valuable to her. I'll still keep them mind you, but with the help of Smallprint Vancouver North, I now have something that will be passed down as a beautiful keepsake.



I've shared openly that I am a "rainbow mom". Alivia is our miracle in every shape and form. I was told I would never have kids, so to be able to look at her every single day and watch her grow is a blessing in itself, but it isn't lost on me that there won't be any other tiny footprints in our home. We are thankful for her, so it's that much more of a blessing to me to be able to capture her moments as she grows so I can remember them forever.
There's something to be said for small impressions, tiny little fingerprints and footprints that grow and grow… but sometimes, I just want to capture it as it was in a tiny moment. Mahnaz, a North Vancouver mom with a passion for helping families capture small memories has helped do just that.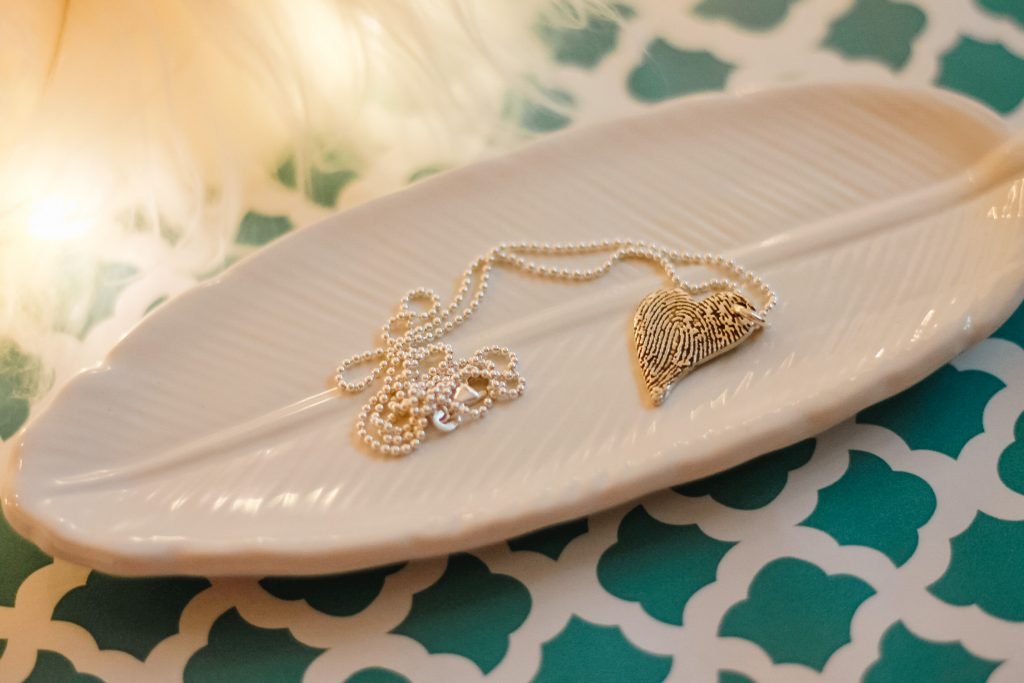 Mahnaz is able to capture your loved ones fingerprints in a variety of different sterling silver keepsakes, give the gift of a beautiful timeless necklace, a keychain to carry with you everywhere, create a beautiful pair of earrings or a bracelet.
There are countless options available and the options don't just stop with fingerprints either. Capture hand or footprints in jewelry, memorialize a favourite drawing or a loved one's handwriting. There are gift ideas for everyone on your list and a few that are already on my list for Mother's Day and my birthday this year!
Given my chaotic schedule, I wasn't able to make it to see Mahnaz in person for our casting so we opted to go with the TenderTouch option which is done by you, at home. All you need is a pencil, a piece of paper, some tape and a camera and you're set. Shade a bit of pencil on your paper, capture the fingerprint and send it over to Mahnaz for her magic making.
Given the current state of the world, this is also an amazing option to send a special keepsake gift to a loved one as well. You can do everything at home, Mahnaz handles the creation of your art and can ship directly to your recipient.
Each handcrafted item is created, packaged and shipped with love. Mahnaz will ask you to include whoever's print you're sending over and their age, which is handwritten on the back of each piece so you can look back on it and remember that exact moment when you captured it. This is something I will cherish forever!
If you opt to go the route of the Original Fingerprint pendants or jewelry, Mahnaz will walk you through how to capture the fingerprint in a way that she is able to still create your beautiful keepsake. You would then sent it to Mahnaz who will handle the rest. I love how easy they've made it for us to still be able to order beautiful gifts for our family and friends.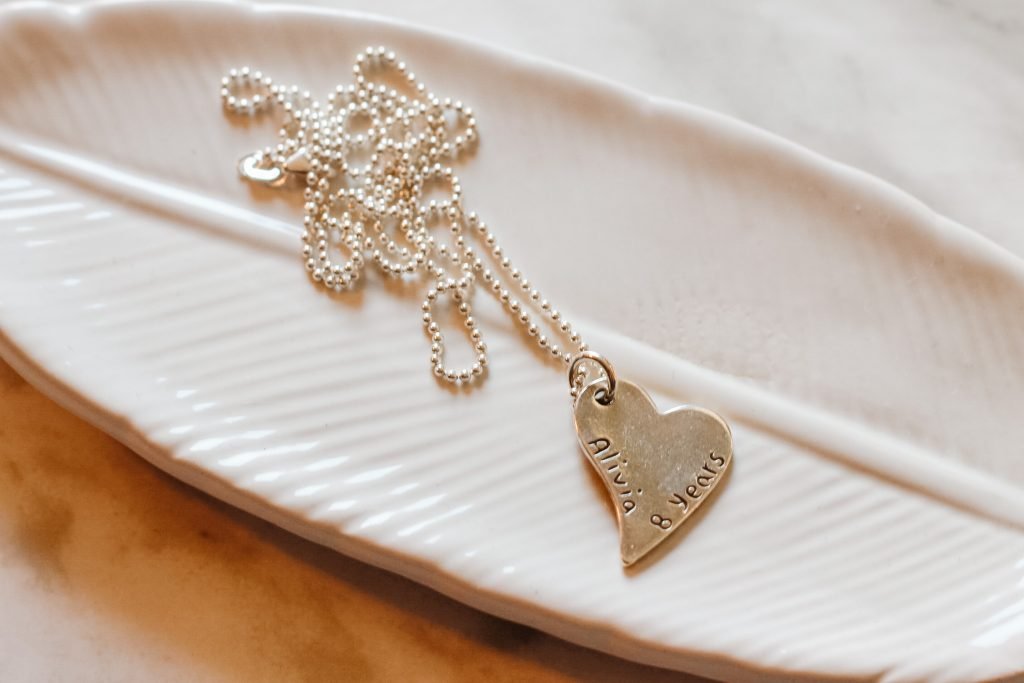 When my order was finished and shipped, I waited a bit impatiently (I like mail what can I say!) and when it arrived and I opened it I am pretty sure the house heard me gasp. It was easy enough to see what to expect on the website of options, but to open your loved ones fingerprint was just, amazing. It was packaged in a tiny SmallPrint box complete with care instructions and a cleaning cloth to help keep it shiny and beautiful. I've worn it quite a bit since it arrived and have had so many compliments already.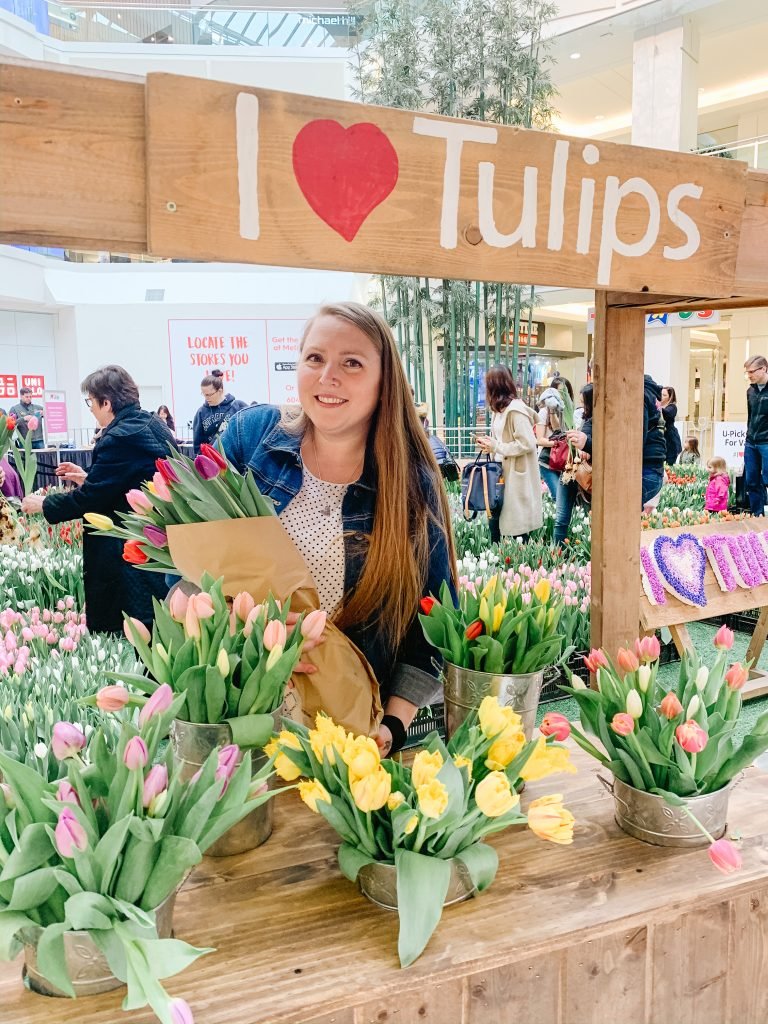 It's scary times in the world right now, a lot of the unknown and uncertainty but one thing we can always fall back upon is family and friends and I am reminded of that so much each time I look at my necklace.
If you're looking for gifts right now, or in the future, we highly recommend checking out Smallprint Vancouver North, not only can you support a local mom in business but you'll also end up with a beautiful keepsake that you can cherish forever.
If you have any questions about ordering, products or how to get started you can connect with Mahnaz at Smallprint Vancouver North directly at Smallprint.ca, visit her on Facebook or find her on Instagram.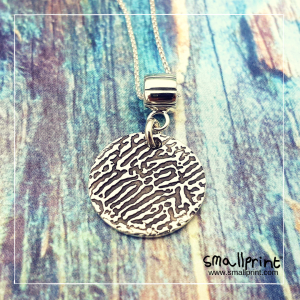 [A huge thank you to Mahnaz for providing our beautiful necklace for this review. Want to work with us?]