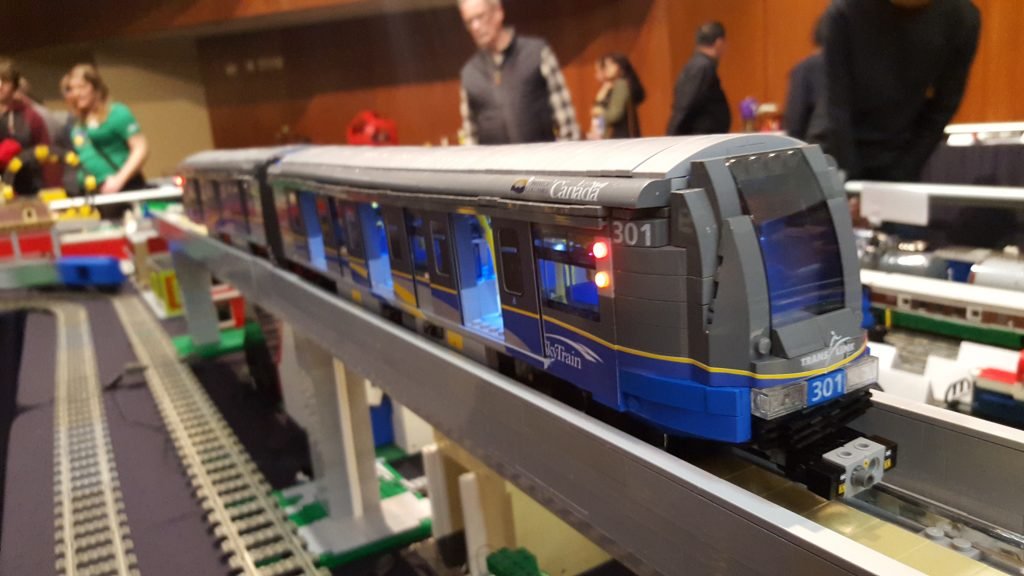 Calling master builders – young and old, one of the biggest celebrations of LEGO is returning to the River Rock again this year, and you won't want to miss this show! We had a lot of fun visiting last year and the kids still talk about the amazing things they saw created out of LEGO, from a giant totem pole to an entire city and amusement park, the skill and imagination that went into last years show was mindblowing – and they're back to do it all over again this year!
BrickCan is back! An international group of talented adult builders have been hard at work for months, designing amazing new creations to showcase at Canada's largest public LEGO exhibition.
On April 22 and 23, 2017, the River Rock Casino Resort in Richmond, BC will host the second BrickCan exhibition. LEGO fans of all ages will view a huge variety of original LEGO creations, and shop with vendors selling LEGO‑themed merchandise as well as rare LEGO parts and sets. In the Creation Station, attendees can try their hands at building, and participate in interactive activities. Ticketholders ages 12 and under will receive an exclusive, custom-designed BrickCan building kit to take home.
"The response to last year's event was huge – the  Lower Mainland loves LEGO," says Robin Sather, LEGO Certified Professional builder and one of the event's organizers. "We can't wait to do it all again!"
Last year, tickets for BrickCan sold out very quickly. More tickets will be made available this year, but interested fans and families are encouraged to purchase tickets early. Tickets for specific, two-hour viewing times are currently on sale through Ticketmaster. Tickets are sold in a 2 hour window to allow time for families and fans to explore the gallery and exhibits with a bit more freedom and a chance to get up close to see every little detail.
Admission for children aged three and under is free. Please note that strollers and wagons are not permitted in the exhibit hall, due to space constraints. The exhibition hall is fully wheelchair accessible.
Event Details:
When: April 20-23, 2017 – April 22nd – 23rd are open to the public.
Where: RiverRock Casino Resort, Richmond, B.C.
Tickets: $15 per ticket, children 3 and under do not require a ticket.  Children 4 and over require a ticket for entry. Tickets available online at Ticketmaster.com, this event will likely sell out so grab yours quickly!
Important Details:
Strollers and wagons are not permitted at BrickCan due to space restrictions – it gets a little cramped.
If you're able to carry your child, ages 3 and under do not require a ticket.
Ticketed children 12 and under are eligible to receive the exclusive BrickCan building kit, last years was an Orca designed by Robin Sather, major fun!
Your ticket gives you 2 hours of viewing time in the display hall, access to "Vendor Alley" with all sorts of LEGO goodies available, and entry into "Creation Station"
Creation Station hours are 9:00am-4:00pm and are not subject to the 2 hour ticket window. Ticket holders are welcome to stay and play for a bit after viewing the Gallery!
We had a lot of fun checking out everything that can be created with LEGO (which is basically anything FYI, it's mindblowing!) and we know you will too! BrickCan has generously given us 2 sets of family passes to share with our readers! Two fans are going to win 4 tickets each to the 9am-11am slot on either Saturday or Sunday! Contest ends April 7th and winners will have 24 hours to claim their prize via email or another winner will be drawn. Make sure to check yours! Enter below.