Literacy is literally a gift that lasts a lifetime and keeps on giving with every new book you read. I'm quite the bookworm and hope that both my children find joy in reading too. But learning to read is not always an easy road. Reading is a set of skills that take time to develop. BOB Books knows this; they've been helping children along the road to independent reading for over 40 years! Developed by a Kindergarten teacher, they are a trusted resource for teachers, and parents as well, to help kids gain confidence and find success with reading.
Our own Kindergarten teacher finds students see great progress when using BOB books, and my oldest started reading with them as well…8 years ago! We love the gentle progression, the silly stories and their various boxed sets for all different early learning stages. The illustrations on each page are hand drawn with reoccurring characters who get up to all sorts of nonsense, making these books fun to read again and again. The boxed sets also come with different activity ideas, supplemental tips, some even contain flashcards.
Bob Books was created by a kindergarten teacher that wanted to give young children the tools to cross from learning letters to reading words. Their award-winning beginning reader book sets start slowly and progress naturally from books with three letter words, to books with more than one sentence per page. Because they meet children at the right level, parents are often amazed at how quickly their child is able to sound out words when reading their first Bob Book. It's like magic!
But in this digital age, where technology seems to rule even among the little ones, I'm super excited that BOB Books has a few different apps available that are fun and engaging and based on books in their series. Great tools for learning on the go; in the doctor's waiting room, out shopping, car rides etc. For more confident readers, there is a phonics game, Happy Hats, that is available as an app as well. Their easy to navigate website also offers many tips and strategies for encouraging young readers.
If you have a child who enjoys having a comfort stuffy with them along on their journeys, BOB Books just introduced fun dolls that you may recognize from within the stories. These unique characters offer another level of reading excitement and offers the chance for kids to then help build their own stories independently.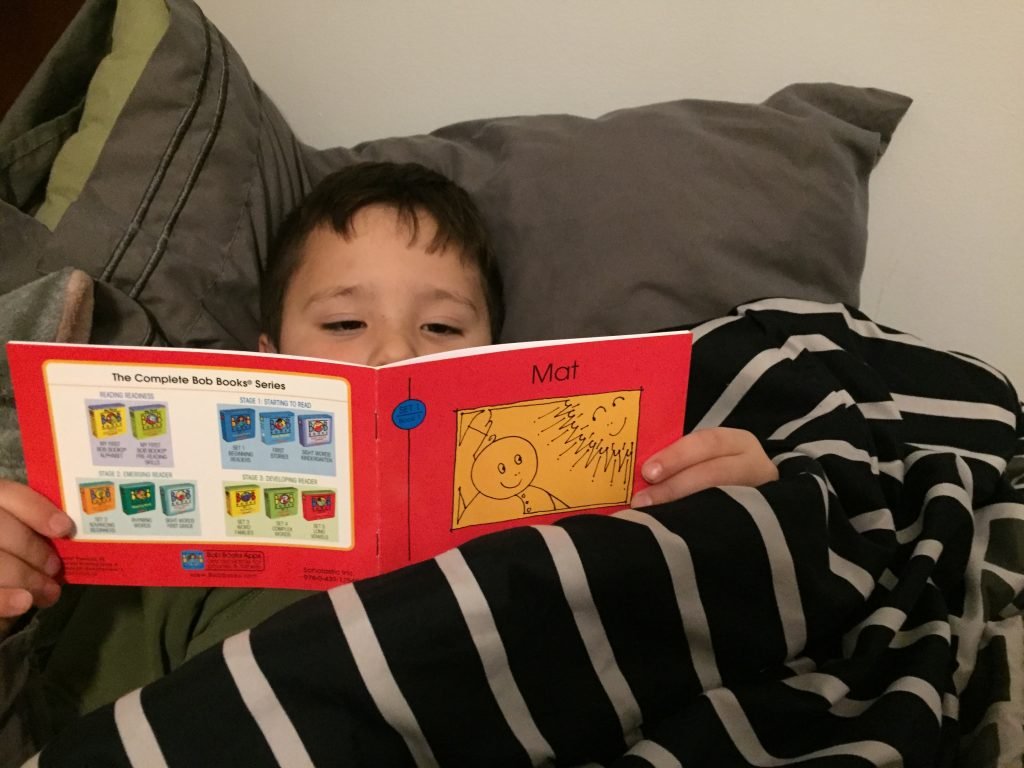 Family game night is a regular occurrence in our home, so I was equally happy to find out Happy Hats exists as an actual board game as well, which helps make literacy learning a fun family affair in real life.
Our journey with our son on this road to reading is just in its early stages, but I'm thankful for amazing teachers, and for being able to access award-winning resources to help at home too.
What did you find to be helpful when teaching your kids to read?