We talk about this a lot over here, but tiny people sure do love music. Studies have shown that babies react to music while still in the womb so you can imagine how excited they can get when they are up close with new instruments, hearing songs mom or dad may have hummed or sang to them and so much more. The major plus? It's an amazing bonding experience for everyone involved.
Music is something that is incredibly important to both Helisa and I's families, her daughter is very involved in choir and performs regularly at local events in our area and has taken both voice and piano for many years. A has been involved in music as well since she was very little, having done almost every semester of Music Together with the wonderful crew at Staccato Studios and has now started voice lessons. Music Together is a great way to get the family involved and truly see what starting music early can do for your child and it seriously makes *the* best gift that keeps on giving.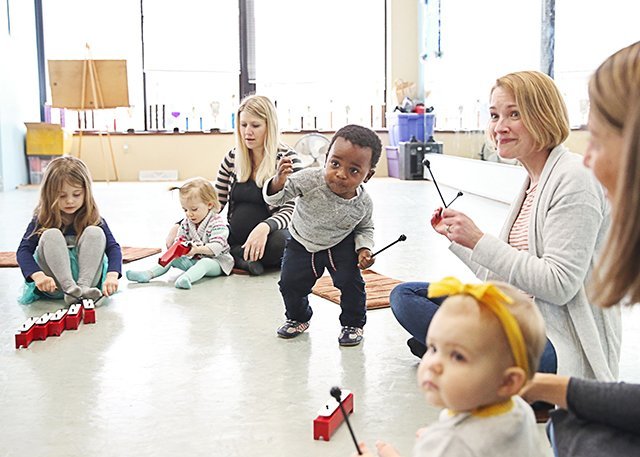 Bring your little one to one of the Winter demo classes and come dance, sing and jam!   Music Together® is a research-based music and movement program for young children and the adults who love them.  From babyhood through the early elementary years, Music Together nurtures each child's natural musicality. In the baby and family classes, grownups learn together with their children and then re-create the fun at home with our recordings and songbooks. In the Rhythm Kids classes, the children become more independent taking on new musical challenges such as drumming, soloing, conducting and improvising.
Staccato Studios Free Trial Locations:
Wednesday, December 13, 12:45-1:30 pm:  Rhythm Kids (4-6 yrs. old/parent participation) at Staccato Studios (North Burnaby)
Friday, December 15, 10:00-10:45 am: Family Class (infant-4 yrs. old/parent participation) at Vancouver Phoenix Gymnastics (Hillcrest Area)
Friday, December 15, 11:00-11:45 am: Babies Class (0-10 mons./parent participation) at Vancouver Phoenix Gymnastics (Hillcrest Area)
Pre-registration required as space is limited! Send an email to info@staccatostudios.com with the time you prefer and the number of participants. Registration is open now so grab your spot early just in case!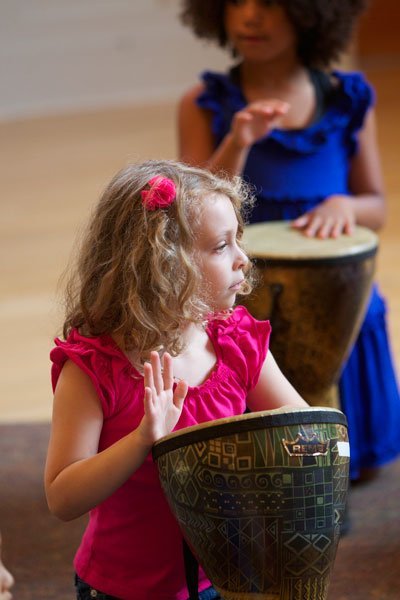 One of the best decisions our family ever made was attending one of these trial classes almost 4 years ago, looking back I was skeptical and honestly a little nervous myself about A would behave when all she wanted to do was wiggle. It's honestly incredible watching kids hear the music, feel the music and incorporate it into their play (and there's lots of play and sillies to be had!) Even years later we have such a great relationship with the studio and the kids always remember their instructors who have left such a lasting impression on them.
If you're stuck on holiday gift ideas, we highly recommend giving the gift of an experience and checking out the classes offered at Staccato Studios – after of course, you've checked out the free trials!
Happy Singing ~~ 
{This information is being shared with you in partnership with Staccato Studios. All opinions, Music Together experiences, love of singing and sillies are our own}