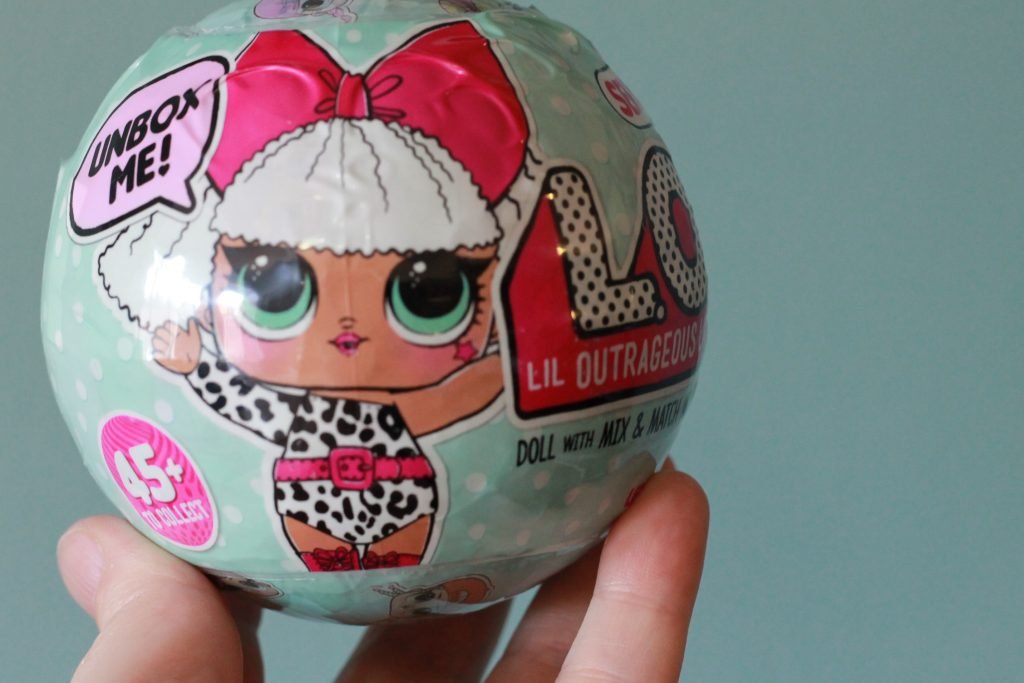 One of the downfalls of not having cable is I am definitely not the cool mom up to date on all the "hot" toys. Sure, I've got the inside scoop on fun new toys that are coming out from other blogs and press releases but for the most part, I depend on my niece and A telling me what is the coolest toy in the classroom!
Last year, my niece had a specific request on her birthday list and it was for an LOL Doll. I looked at my hubby, kind of made a O_o face and went… "What exactly is an LOL doll?" and off we went to figure it out! Scarlett was quick to tell us all the things she loved about it, so when she heard she was going to get to come over and check out some of the series 1 dolls with us – she was so excited!
If you're like me and not 100% on the ball with these toys, let me introduce you to the magic that is L.O.L. Dolls or "Lil Outrageous Littles". True to the fads right now, they are a tiny toy rolled into a not so tiny ball that delivers 7 layers of tiny fun and lots of big laughs! Each ball contains 7 layers of fun, from accessories for your doll, stickers and more!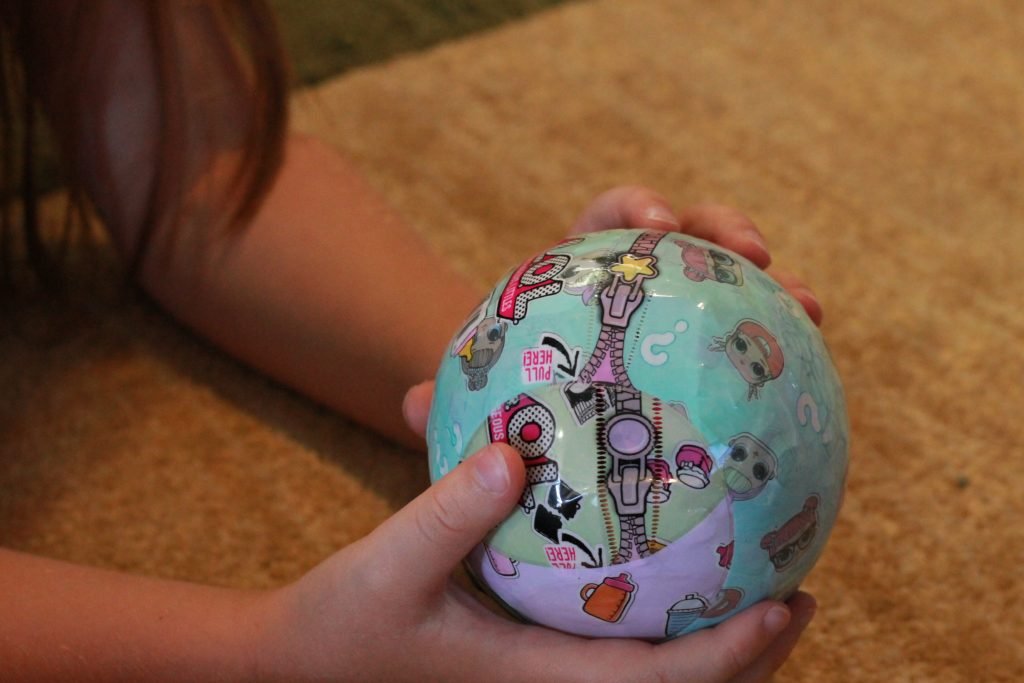 Each layer of the L.O.L. ball is printed with fun sayings and playful cartoons that encourages the kids to turn them all the way around and look for the zipper! Be careful as you are peeling though or you might miss the surprises tucked inside.  Each layer your child unwraps unveils a hint as to which doll might be inside!
You can expect some fun things inside the ball including;
Layer 1 – A secret message that might match one of the dolls you can collect
Layer 2 – Collectible stickers
Layer 3 – Bottle
Layer 4 – Shoes
Layer 5 – Outfit
Layer 6 – Accessories
Layer 7 – The piece de resistance – the LOL doll!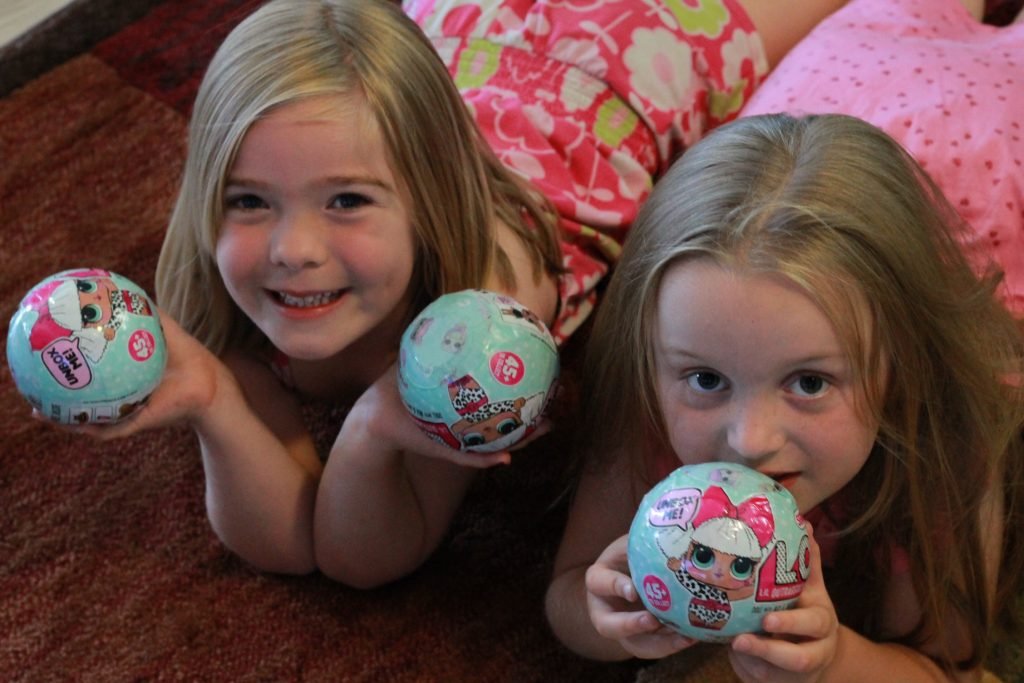 The girls were very eager to rip into their toys, with Scarlett leading the instructions. She has a couple of the dolls already at home so she had her hopes set on a couple of new ones to add to her collection! She was pretty excited when Alivia started to unwrap the "Queen Bee" – one of the rarer L.O.L. dolls you could collect from Series 1!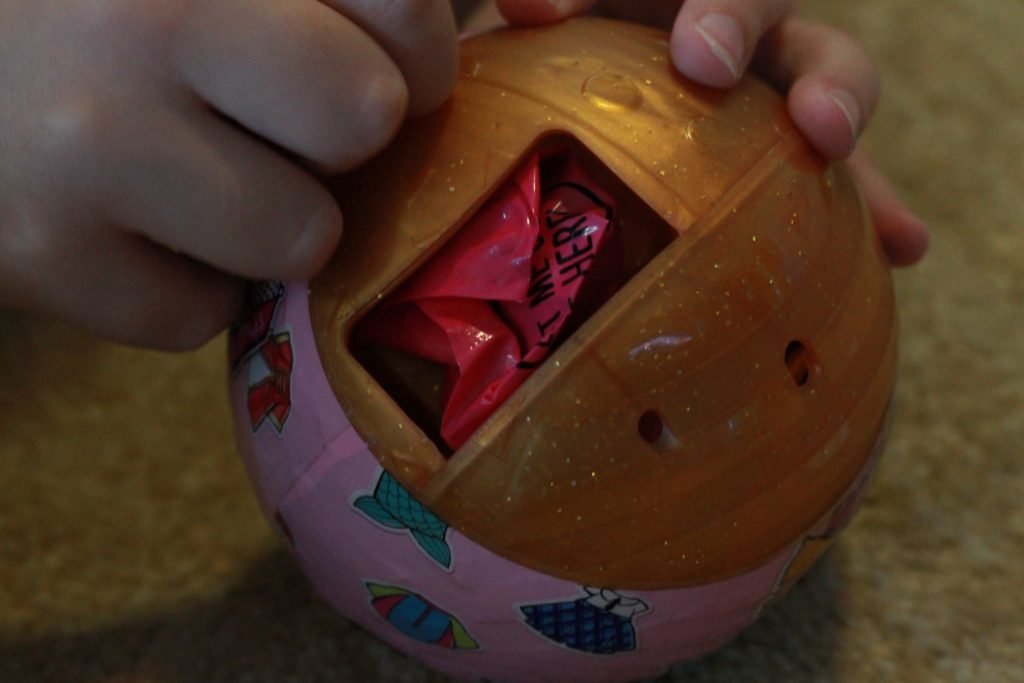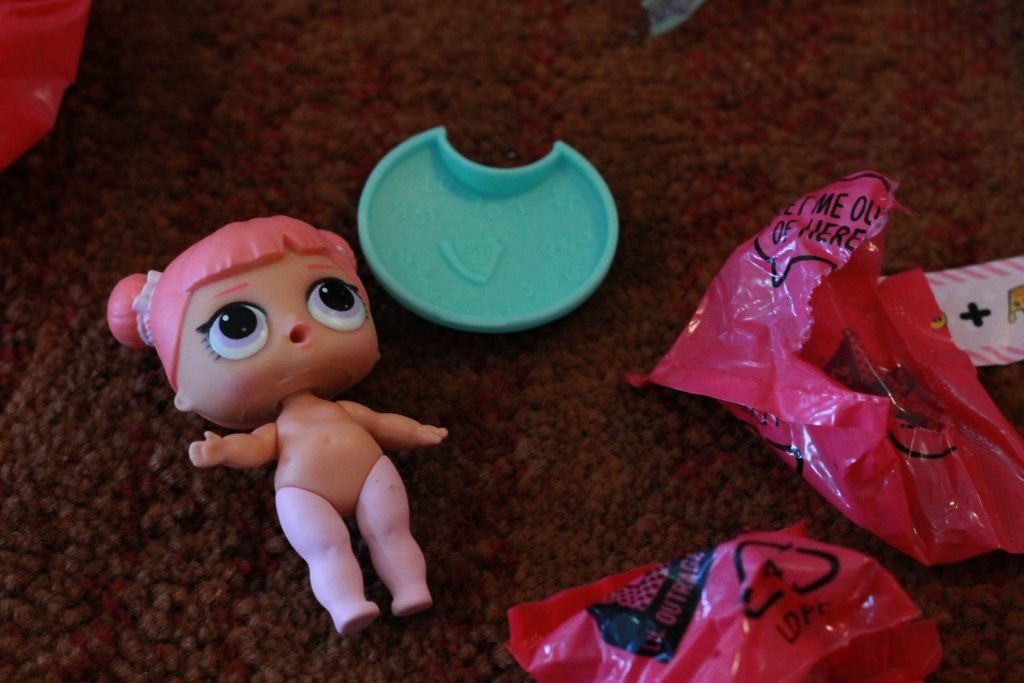 I will say, while I thought the idea was very cute to allow them to unwrap basically 7 blind toys without needing to BUY 7 different toys, there was quite a bit of plastic from the unwrapping. I felt much better knowing that final layer that holds their new doll is actually a plastic shell that doubles as a purse, display case, and a little playhouse! The girls had a lot of fun lining them up and letting each doll have their own little house they could invite their friends over to visit at.
One thing I would have never figured out about these dolls on my own without Scarlett's help was that even when all the surprises are unwrapped, the L.O.L. Dolls have one more surprise in store for you! Feed or bathe your new friend and you may discover that they either cry, wet or spit-up! The girls immediately ran their new dolls to the bathroom sink and crowded around to find out which one of their dolls would do which! All with me standing behind them laughing when they discovered which of their dolls would do what.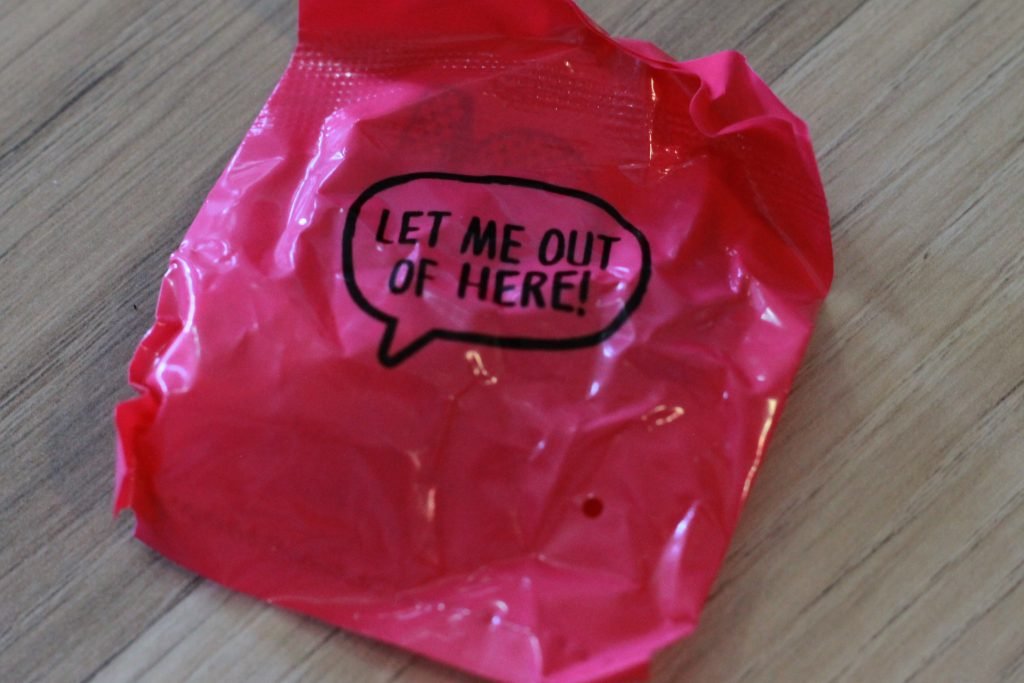 All in all, of the 4 dolls the girls unwrapped they ended up with one double (the pink one) but thankfully neither girl had that doll so they were happy! Scarlett was very excited to add the cowgirl to her collection and Alivia has played with her Queen Bee every single day! Long term, I love that the ball not only doubles as a playhouse but that it also stores the accessories when not in use, I have found in the past that tiny toys get lost super quickly, with the built in storage case the girls have been able to play with their accessories each time they want to pull out their doll without having to search for them – a big win for mom and the toy room.
If you are looking for a fun stocking stuffer gift or even a goodie bag take home at a birthday party that is reasonably priced – I highly recommend the L.O.L. dolls for this age group, it's a fun collectible that does double duty with the surprise fun that isn't quickly misplaced with the other teeny tiny toys. Series 2 is now available, and you can even collect the L.O.L. Little Sisters to bring even more fun to the party!
CONNECT WITH L.O.L. Surprise!
{Disclosure: We received these dolls to facilitate our review. All the kids' opinions are their own.}