Find Fuel, Fitness and Fun at the 2015 Wellness Show!
I am a total sucker for trade shows, anything that puts a ton of things of interest to me under one roof is a total hit. Even more so when it is something I am passionate about. I work in the wellness field professionally so I am always eager to continue educating my family and I about the benefits of healthy eating, supplements, exercise, sustainable living and more. I'm excited to attend the 23rd Annual Wellness Show, the largest trade show in Western Canada dedicated to helping you (and me!) live a more healthy lifestyle. If you're following my 2015 mantra, it's to be present, both in my life as well as my families. One of my goals for this year was to incorporate more healthy options in our home and I think the Wellness Show will be a wealth of information for this journey.
Most of us are passionate about offering our families and those around us healthy alternatives, but it can be a challenge to research and discover new products; what can you trust? How is this going to improve my health and lifestyle? When it comes to healthy living and educating, The Wellness Show has been a leader; informing people about the latest new foods, supplements, fitness activities or tools for a holistic lifestyle. The show includes 300 exhibitors in all areas: whole, organic, non GMO, gluten-free health foods and snacks, cutting-edge supplements to help make you leaner and stronger, and the latest fitness equipment and exercise crazes to help you find a new, fun, and motivating workout. Combine all this information into one, and you're a powerhouse of healthy living!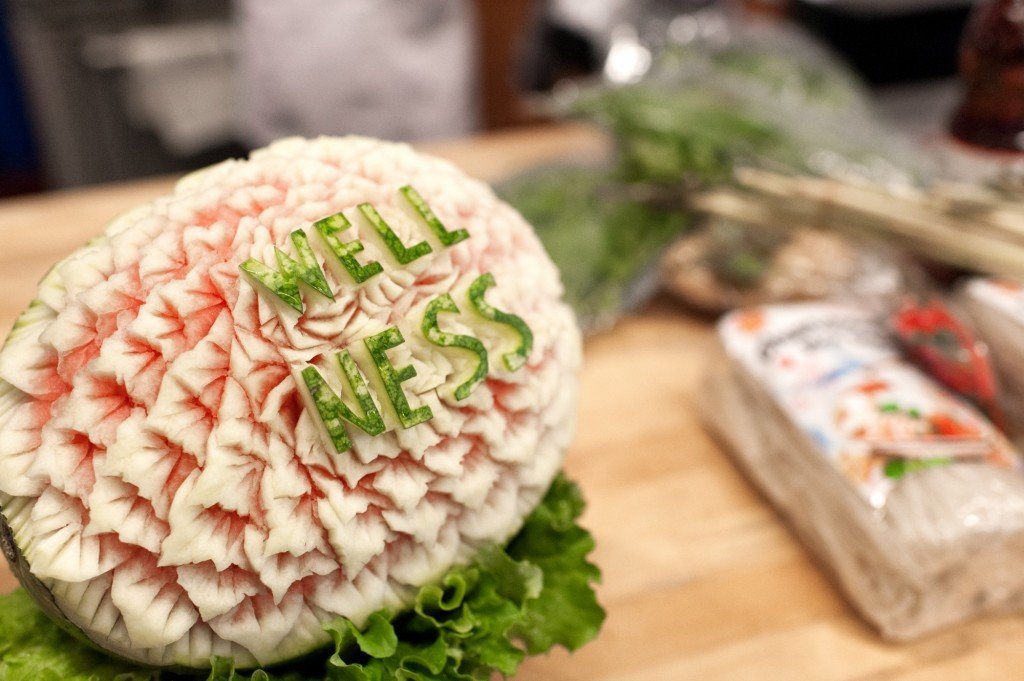 In addition to the 300 experts answering your health and wellness questions, you might want to leave a little bit of room for all the delicious samples you'll have to choose from! Check out the Organic Market section, sponsored by Nesters Market, for a fresh assortment of fruits, salads, juice and energy bars, as well as organic dairy options. Is your mouth watering a little bit right now? I think I'll be attending on an empty tummy..
Don't forget there are also 5 demonstration stages: including a Fitness Demonstration stage, Women & Wellness Stage, Get inspired at the Living Well Stage, learn some holistic wellness techniques at the Wellness Worship and I highly recommend stopping by the Celebrity Cooking Stage to sample some new, healthy recipes.
The Wellness Show is family friendly, with a fun physical activity centre for the kids, guaranteed to help them burn off a little energy in between snacks!
Event Information:
When: Friday. February 13 (12pm – 8 pm), Saturday, February 14 (10am to 7pm) & Sunday, February 15 (10am to 6 pm)
Where: Vancouver Convention Centre, East Building Exhibit Hall B & C, 999 Canada Place
Price: Adults: $14.50
Students & Seniors: $12.50
Childre:n 6-15 $5.00
Children 5 & under: FREE
3 Day passes available for $30
Tickets are available at the door, or grab them early online.
Connect with The Wellness Show
Website | Facebook | Twitter | #wellness15
So, I know after reading how much information, goodies and fun will be packed into this weekend, you totally want to go right? Lucky for you, The Wellness Show has given me 4 tickets (Value $56!) to share with one of our readers! Entry is easy;
Tell me a healthy change you have made in 2015, for an extra entry click one of the share buttons and leave me an extra comment with which one you chose!
Contest ends February 12 at 9:00am, due to time constraints the winner will need to claim their prize by 4:00pm or we'll re-draw. Good luck!