One of Vancouver's most highly anticipated children and family events is coming in just 3 short weeks; from May 30 – June 5, Granville Island will be the site of the 39th annual Vancouver International Children's Festival. True to its name, the festival has a performance line up reaching as far as the Netherlands and Mexico, as well as some hometown and Canadian favourites. With diverse performing arts shows geared to different ages groups, there is something for everyone from babies and tots to tweens and teens, and of course, their caregivers.
The first of its kind in North America, the Vancouver International Children's Festival began as a theatre festival for young audiences presenting international performances. Today the Festival is multi-disciplinary presenting theatre, music, dance, circus, puppetry and storytelling and over the years has been an inspiration to major cities throughout Canada and abroad, where annual children's festivals now take place.

It certainly has grown since my first visit nearly a decade ago, and it's change of venue from Vanier Park to Granville Island was a fantastic choice. With lots of shade,a spray park to cool off, and several indoor theatres it really beats watching a performance in a sweltering tent! Plus the location itself offers so much on its own, you might have to attend more than once to fully appreciate this dynamic family arts and entertainment event.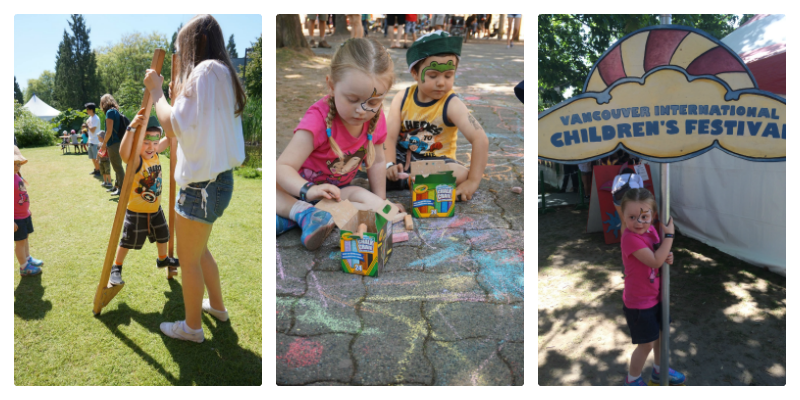 So, what can you expect from a day at the Vancouver International Children's Festival?
For one, great eats. Last year we were pleasantly surprised at the number of healthy food options available throughout the festival grounds, and fell in love with the gourmet grilled cheese. Even the treats were on the healthier side of things with offerings like frozen mango on a stick, frozen banana pops dipped in fair trade organic dark chocolate, and cotton candy in a variety of flavours made with organic cane syrup. Definitely leave room in your budget for a little indulgence!
Lots of outdoor activity stations to get kids making and exploring. With a life-sized board game, bicycle spin-art, a circus skills area, origami and more, there is plenty to keep the kids busy in the Festival's Activity Village. The circus tent was my daughter's favourite outdoor spot last year, where she spent a lot of time stilt walking and plate spinning. And, with a splash park and water-slide on site as well, you may want to pack a towel.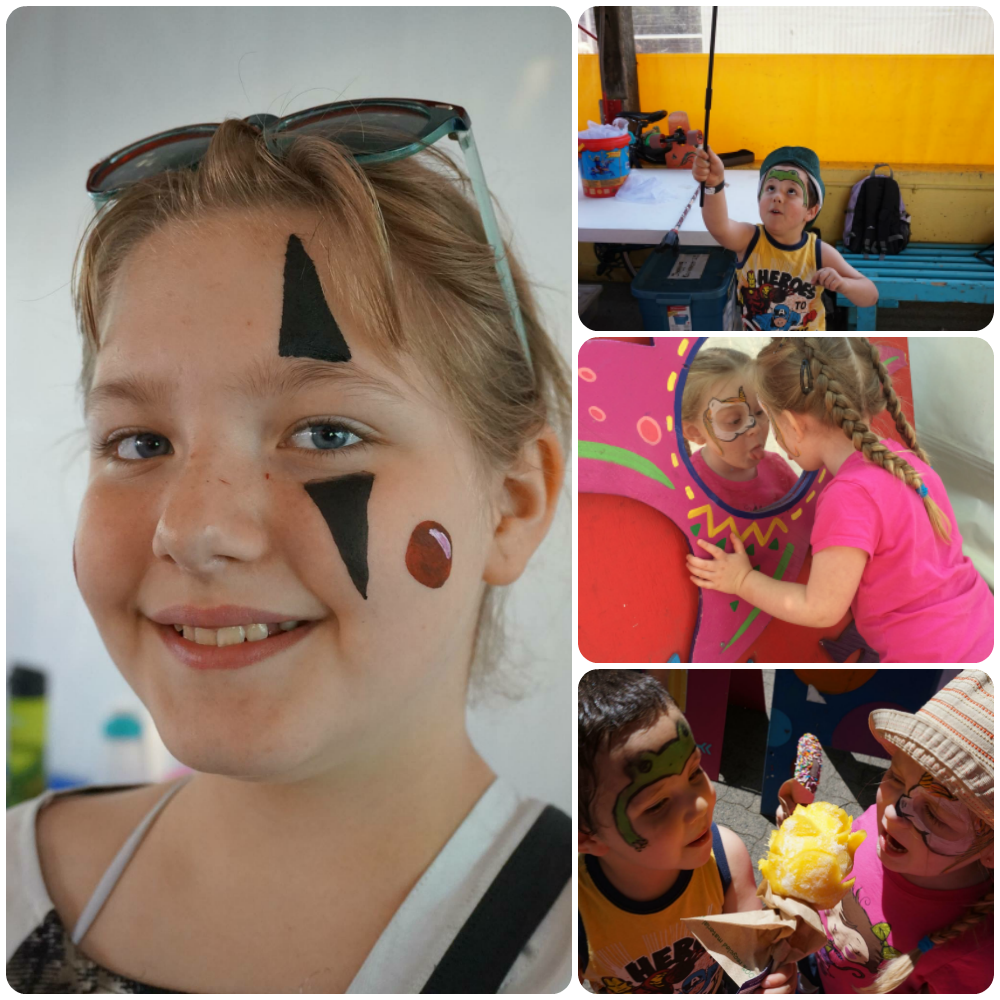 Limited parking. Parking on Granville Island can be tricky at the best of times, but will be  much harder to find during the festival. There are several cheap or free lots nearby, but plan for a 5-10 minute walk. Or, take the water taxi across instead!
And of course, the performances! With several mediums of entertainment to choose from from all over the world, it could be a tough choice but lucky for you (and the kids!) the festival is a few days long, and the showtimes are often staggered so you can take advantage of as little, or as many shows as you like! This year, we'll be going to see Snowflake, but if clowns aren't for you, there are so many other wonderful performers for you to choose from including;
THEATRE
Asoma (Mexico) – A joyous, playful and stimulating experience for the youngest of audiences. (ages 0-3)
Snowflake (United States) – This entertaining performance by world-renowned clown, Gale LaJoye will have you laughing, crying and everything in between. (ages 4+)
Extra-Céleste (British Columbia) – Céleste is having a hard time at school; she can't seem to make any friends in her class, so she decides she must be from outer space. French Only (ages 5+)
PUPPETRY
Pekka (Québec) – Open a door to a secret world where anything is possible. (ages 2-7)
STORYTELLING
Michael Kusugak – Inuit Tales (British Columbia) – Bring your parka and gather 'round award-winning children's author and expert Inuit storyteller Michael Kusugak, co-author of A Promise is a Promise with Robert Munsch.
(ages 4-12)
MUSIC/THEATRE
The Box Brothers (Netherlands) – Feel the beat and stomp along to this fun and engaging story. (all ages)
CIRCUS ACROBATICS
Circus Incognitus (Québec) – Get ready to be amazed! Cirque du Soleil veteran Jamie Adkins dazzles as he uses everyday objects and discarded props to attempt acrobatic feats with hilarious results. (all ages)
MUSIC
Splash n' Boots (Ontario) – Are you ready to move and groove? Put on your dancing shoes and get up off your feet with Splash n' Boots, Canada's Children's Music Group of The Year! (ages 1-8)
H'Sao (Québec/Chad) – H'Sao's infectious beats of pop, soul, jazz, and R&B will have kids tapping their feet and clapping along to the rhythm. (all ages)
DANCE
Project Soul (British Columbia) – You won't need your seat for this moving dance extravaganza. Highlighting four different styles of street dance: Breaking, Popping, Locking and Hip Hop. (all ages)
SPECIAL EVENTS
Variety Show – The Festival's annual showcase on Saturday, June 4 at 6:30pm is always a highly anticipated event. This year's tour de force, hosted by Tom Jones, features the captivating Inuit storytelling of Michael Kusugak, the zany circus antics of Jamie Adkins in Circus Incognitus, the uplifting beats of H'Sao, Project Soul's dance extravaganza, as well as toe-tapping, sing along tunes from Splash n' Boots. All ages. Tickets $19 child, $22 adult (plus tax and service charge).
Tickets are now on sale and can be purchased online at childrensfestival.ca, by phone at 1.877.840.0457, in person at Tickets Tonight, Plaza Level, 200 Burrard Street, Vancouver or during the Festival at our on-site box office located between Festival House and the Waterfront Theatre on Granville Island.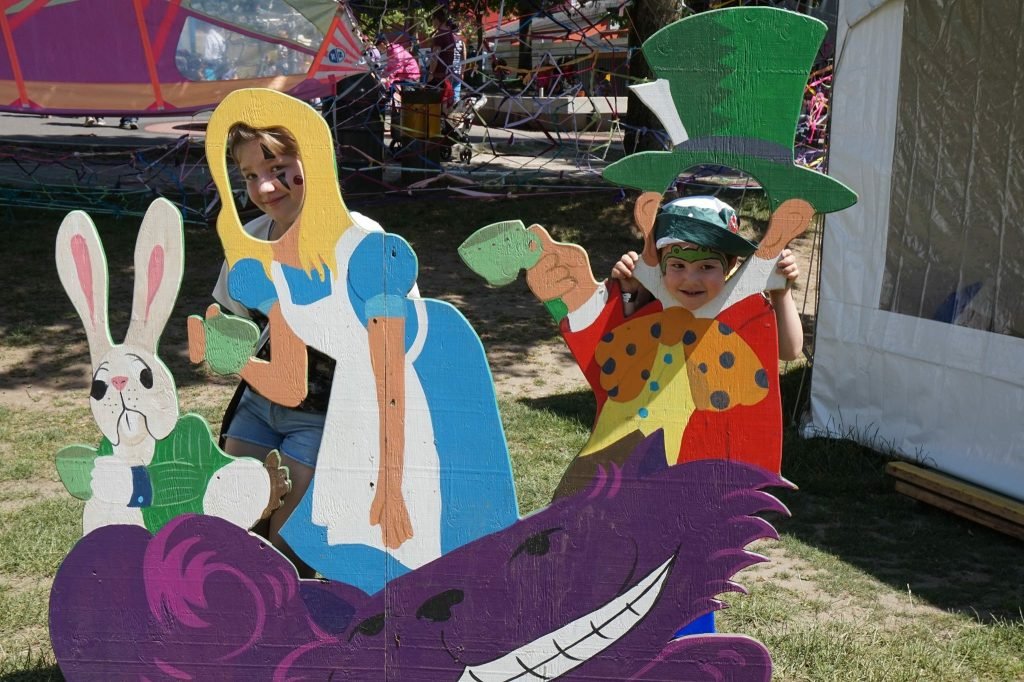 TICKETS
Festival Passes are also now on sale, starting at $12.50 per child/senior and $22 per adult plus tax and service charges. The Saturday night Variety Show tickets are $19 per child, $22 per adult plus tax and service charges. All passes include an Activity Village wristband.
For access to the arts Activity Village only: purchase an Activity Wristband for $6 per person (sold onsite only). Wristband price includes GST and Service Charges.
Contest details: Congratulations to our winner Mike G!
We want you and your family to experience Vancouver International Children's Festival for yourselves, and have been graciously given a 4 pack of tickets to the Saturday, June 4th 3pm showing of Snowflake! Your tickets also give you full access to the Activity Village, and all the fun happenings for the festival! To enter, complete any of the entries below, make sure to leave a separate comment for each entry. Contest ends May 25th at 12:00pm PST. Good luck!
Follow @bcmomdotca & @VICF on Twitter (1 entry)
Subscribe to our email list (1 entry)
SHARE this post via one of the links below (1 entry, daily)
Tell us which performance you are most excited to see? (1 entry)
Tweet this (1 entry, daily): [Tweet "I want to win tickets to @VICF, celebrating & creating a love of arts for all ages!"]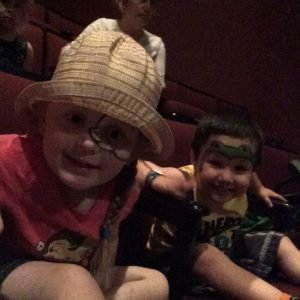 {Disclaimer: While we were given free tickets in return for promotion, all opinions are, as always, our own, but we think you'll love it too!}