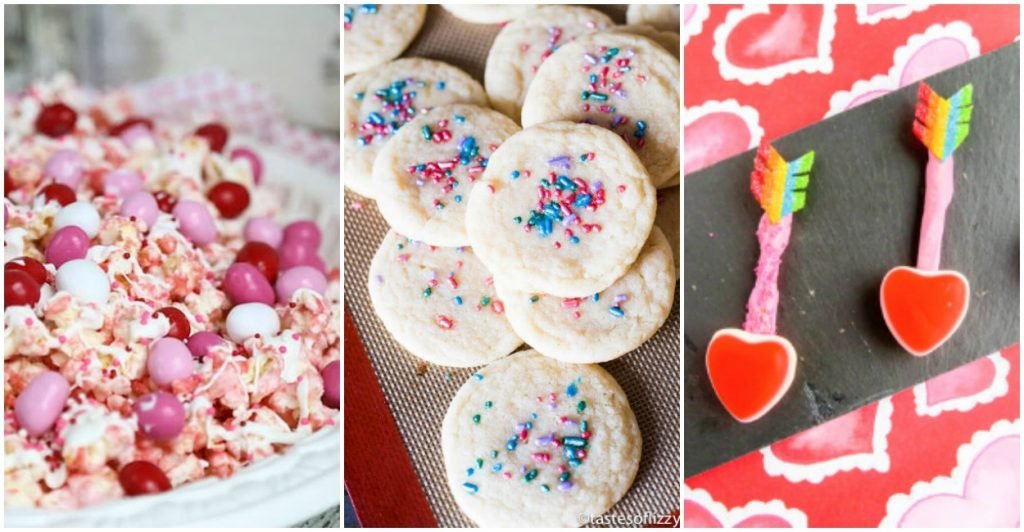 As we're finally winding down from the holidays it feels like another is creeping up quickly! Though not a huge "holiday" for some, Valentine's Day is something that our family loves to create fun, love inspired treats and arts and crafts to keep the magic alive. Our classroom does a little bit of a Valentine's Day party where the kids can exchange their cards and share some treats and what better way to share a treat, than by sharing one the kids have helped make themselves?
We've rounded up some of our favourite kid-friendly recipes that are easy, fun and often use a lot of the items you already have at home! Many of these can also be adapted for other holidays and to keep the fun going!
Whether you're the savvy DIY mom who's looking to up their treat game, or looking for some fun ideas for the kids to help with for a classroom party, this list has something for just about everyone! I'll be trying out the popcorn and the conversation hearts for our classroom party! Need a few more ideas? Check out 10 more of our favourite Tasty Treats you can make on the fly!