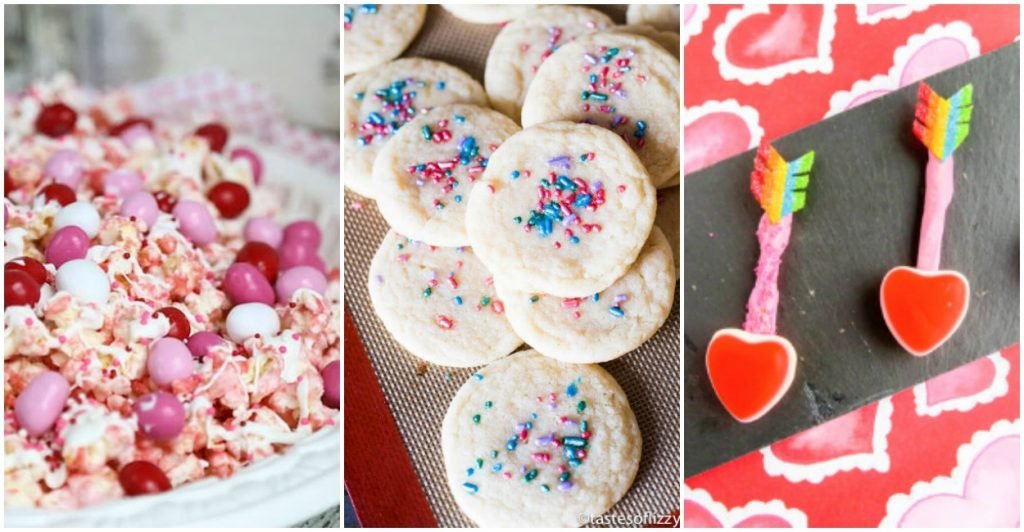 As we're finally winding down from the holidays it feels like another is creeping up quickly! Though not a huge "holiday" for some, Valentine's Day is something that our family loves to create fun, love inspired treats and arts and crafts to keep the magic alive. Our classroom does a little bit of a Valentine's Day party where the kids can exchange their cards and share some treats and what better way to share a treat, than by sharing one the kids have helped make themselves?
We've rounded up some of our favourite kid-friendly recipes that are easy, fun and often use a lot of the items you already have at home! Many of these can also be adapted for other holidays and to keep the fun going!
Chocolate Hearts Candy Recipe – simple, sweet and easy to package to make a big impact!
Cherry M&M Blondies – an easily adaptable recipe to incorporate any colour for any holiday
Chocolate Dipped Oreo Cookies Recipe – as an Oreo lover, this is one we make often! Switch up the sprinkles to make fun Christmas or Easter ones as well.
Valentines Popcorn Recipe – get ready to kick up your popcorn game with this super easy, super delicious popcorn recipe.
Valentine's Lollipop Recipe – a little bit more involved, but a fun item to personalize at home and package to attach to a special Valentine.
Valentine's Day Candy Bark Recipe – if you're anything like me, you can NEVER have too much candy bark!
Valentine's Rice Krispy Hearts – timeless and fun, Rice Krispy Cereal is the star of this easy recipe the kids can dive in and help on.
Valentine's Chocolate Pretzels – the perfect mix of savoury and sweet with a crispy base
Cupid Arrow Valentine's Candy – another fun chocolate dipped item with a sweet topper (and one of my FAVE gummies!)
Valentine's Snack Mix Recipe – chex mix, puppy chow, whatever you call it, it's a huge hit with all ages! This fun spin is a perfect take home for classrooms.
Valentine's Marshmallow Pops – a super easy, very cost effective treat that packs some visual wow! These would also make great favour table sweets at a party.
Valentine Brownie Truffles – we've made these, though not for the kids.. pack a few of these in a tin to share with a loved one, they are delicious!
Easy Valentine's Conversation Hearts – graham crackers and chocolate are a new fave of mine, throw in some cute sayings? win!
White Chocolate Valentine's Spoons – a little bit more labour (of love) intensive but an amazing display when finished!
Recycled Candy Cane Valentine's Lollipops – an easy way to use up some of the left over Christmas candy with this delicious heart lollipop treat.
Whether you're the savvy DIY mom who's looking to up their treat game, or looking for some fun ideas for the kids to help with for a classroom party, this list has something for just about everyone! I'll be trying out the popcorn and the conversation hearts for our classroom party! Need a few more ideas? Check out 10 more of our favourite Tasty Treats you can make on the fly!