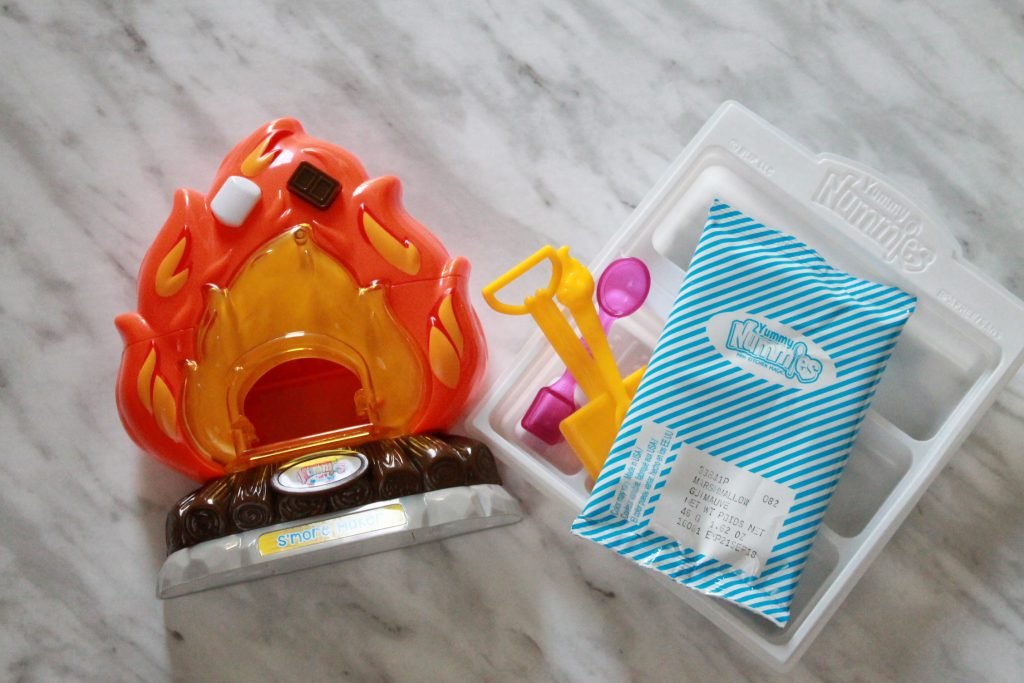 Tiny everything seems to be the trend this year when it comes to toys…tiny cars, tiny pets, blind bag everything. Did you know this extended to food too?? Yummy Nummies is bringing Mini Kitchen Magic to the table with their snack food kits for your mini chef to prepare! No stove or oven necessary for these bite sized treats, and your child will enjoy mixing, making and serving them with all the provided items, including tiny dishes! From candy to sushi and even burgers, Yummy Nummies has shrunk food down and made it child's play, including everyone's favourite campfire treat: S'mores!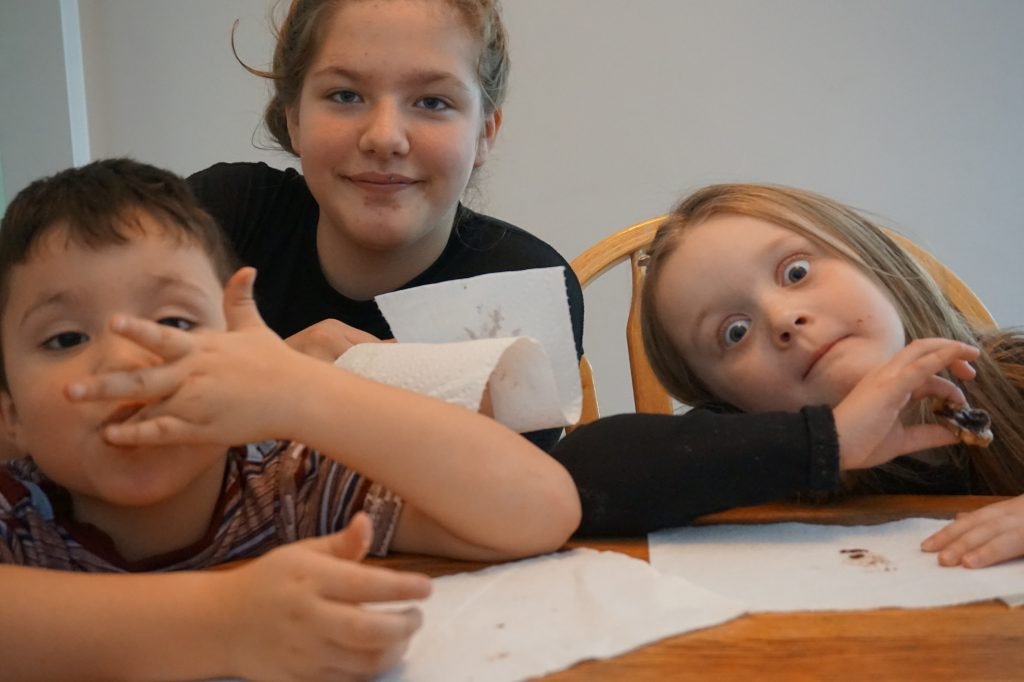 The Yummy Nummies S'More Maker Playset comes with everything you need to make this sticky sweet treat, plus a fun 'campfire' that acts as the topping dispenser.
Yummy Nummies candy, snack, and meal making sets come with everything you need to make adorable no-bake mini foods! These delicious little foods look and taste like the real thing! You won't believe how the hamburger tastes like a real tiny hamburger and the cupcakes smell freshly baked. All food ingredients are made in the USA.
First measure out and mix all your ingredients to make graham crackers, chocolate sauce and marshmallow. We added the water slowly until the desired consistency was reached and found we needed a little less than what the recipe called for. The graham cracker mix gets pressed into the provided molds and microwaved for 15 seconds per side.
After the graham crackers are finished, load up the chocolate and marshmallow sauces in the dispenser and use the provided spatula to slide a graham cracker into the 'fire'.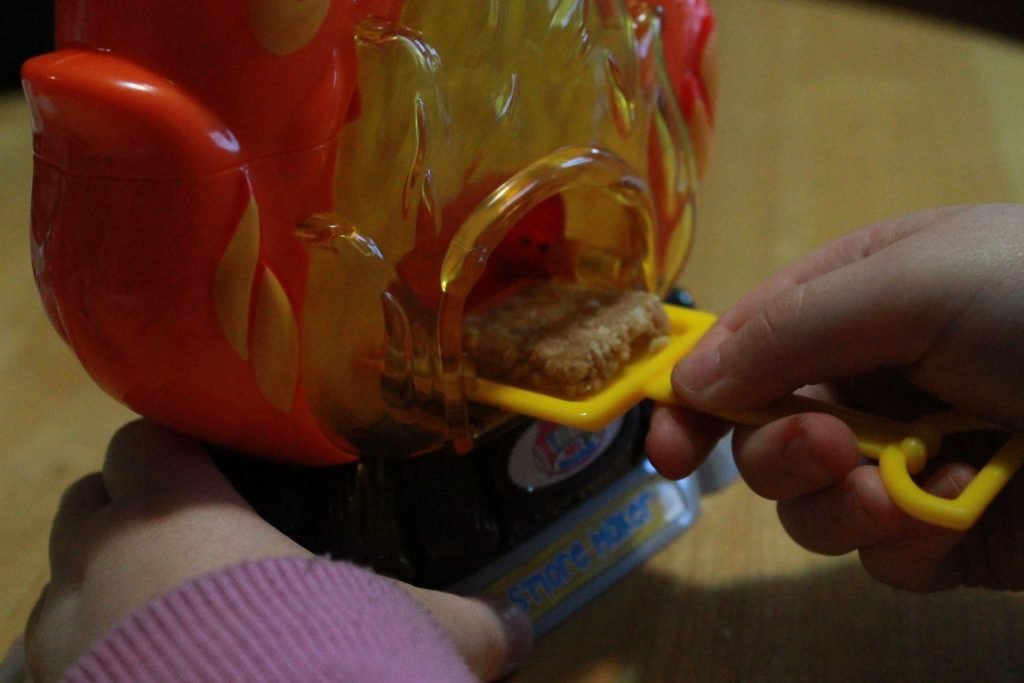 Push the buttons to add each topping and get ready to enjoy those mini morsels!
All the kids were pretty impressed with how tasty the s'mores were, and I was pretty impressed at how easily the toppings dispenser was to clean. It was a fantastic snowy day project that our kids aged 5-12 totally enjoyed; I know this would be a hit under the tree!  There are so many different tiny foods to try, and our tiny chefs are looking forward to their next Yummy Nummies Kitchen Magic Adventure…but which one to choose?
Which of their many kits would you like to try?
{Disclosure: we were provided with the Yummy Nummies playset to facilitate the review, however the opinions expressed belong to us and our mini chefs}