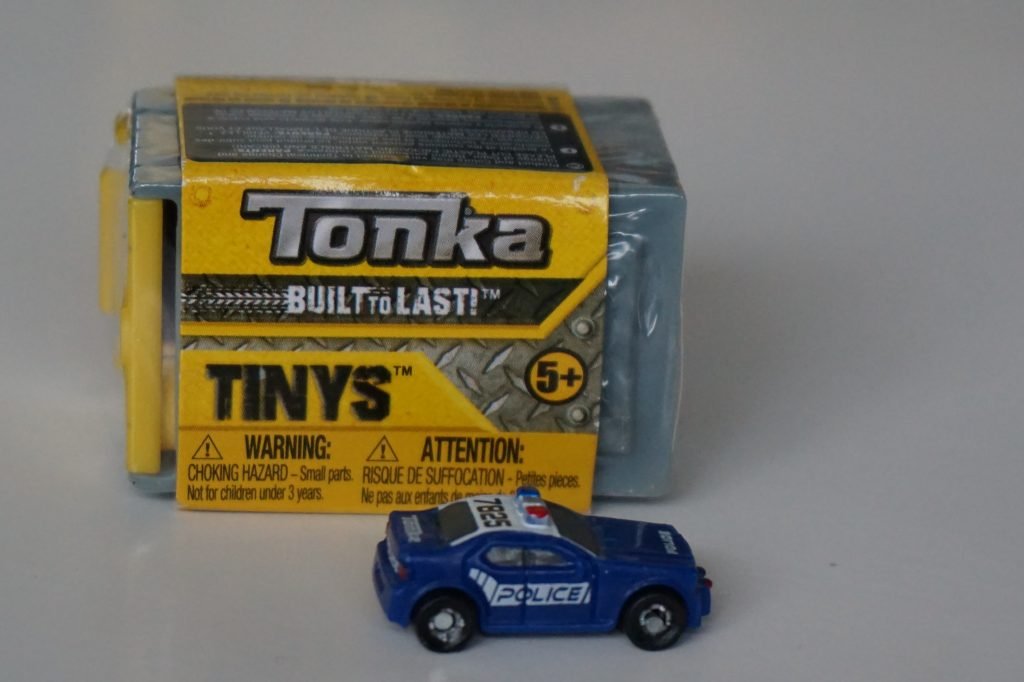 Stocking stuffers stump me sometimes; I don't want them filled with sugar or dollar store toys that will easily break but do want something more fun than a toothbrush or travel soap. For my 5-year-old son it has been difficult to find quality small toys to add variety and excitement to his Christmas sock. This year, however, he's getting Tonka in his stocking. No, his stocking isn't that big, this won't be your traditional Tonka truck. They've joined the trend of micro toys and blind bags that has enamored children everywhere and introduced Tonka Tinys; 22 of your favourite big trucks, machines, and first response vehicles in seriously small size.
B loved the surprise element that comes with 'blind bags' as I knew he would be, and he was not disappointed with what he found inside! He loved the itty bitty Tinys even more than I expected he would.  After opening a bull dozer, a police car and a helicopter he was quickly off on a Tonka Tinys mission. They even make it back to their garages at the end so as not to lose them.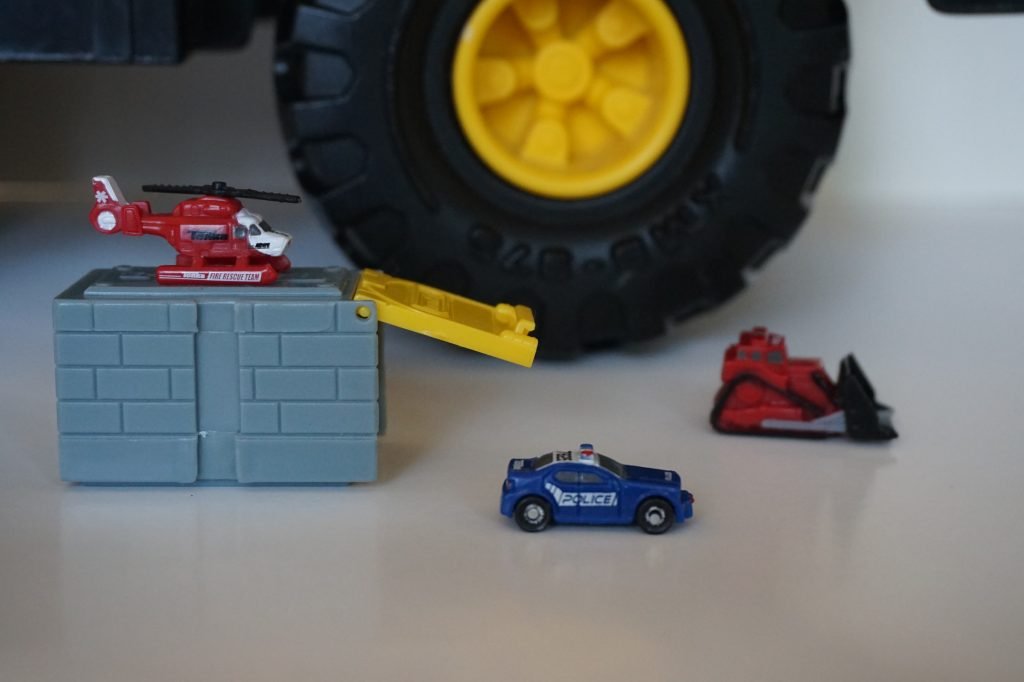 Each Tonka TINYS comes inside it's own tiny garage, making them perfectly portable and if you have more than one you can link the garages together. They seriously take up no room at all; B carried around his Tonka TINYS everywhere for on the go play. With 22 vehicles available now, these pocket-sized Tonka TINYS are quite collectible too; and they'll make the perfect addition to the stocking of any Tonka loving kid (or kid at heart).
Looking for something a little bigger? Tonka  also has a new line with a motorized vehicle ready to climb, and track that you can click together many different ways. B has been playing with this for days!
No matter what size of (toy) vehicle you're looking for this holiday season, Tonka TINYS from Funrise Toys has you covered!