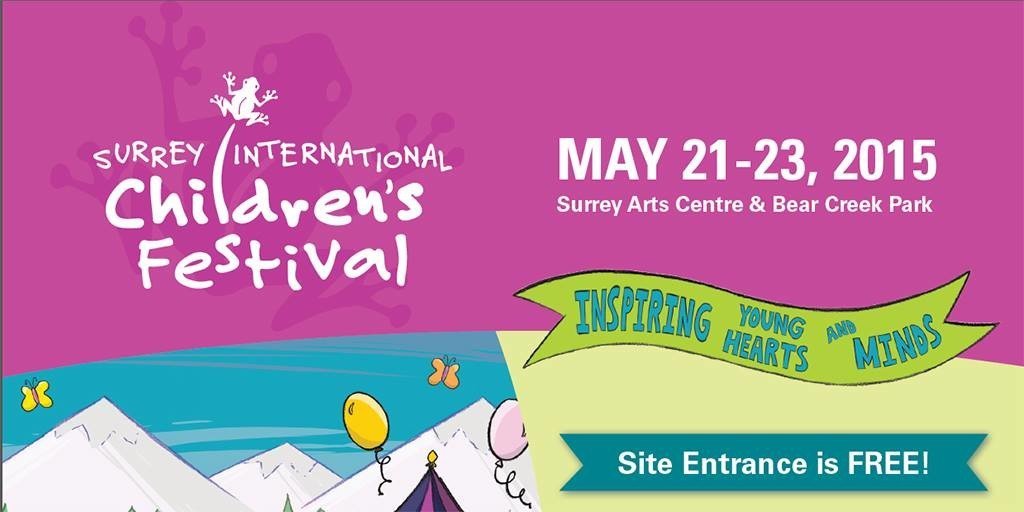 Are you looking for something to do with the family this weekend? The 11th annual Surrey International Children's Festival opens May 21st, 2015 at 9:30 a.m. and continues through Saturday evening with an incredible line up of acclaimed local and international children's performers.
This year's festival is being held May 21 – 23 with seven ticketed headline performances over three days. Tickets are $10 each. A Saturday "All Access Pass" is also available for $12, which allows full access to all performances (subject to show availability) and all arts activities on site. Entrance to the festival is free, as are many community performances and art activities.
https://www.youtube.com/watch?v=Zq7K58efNJA
The Surrey International Children's Festival exposes children to the arts in a fun and interactive way.  Audiences won't want to miss the once-in-a-lifetime opportunity to experience a traditional water puppet theatre performance from Vietnam's renowned Golden Dragon Water Puppet Theatre. This unique visual storytelling medium features ancient song, dance and puppetry – all on water! Some of Canada's finest performers are also included in this year's line-up including Music with Marnie, The Secret Life of Walter Manny, David Bouchard, Bon Débarras and The Street Circus.
Purchase tickets online at www.surrey.ca/childrensfestival or by calling the Box Office at 604-501-5566. Check the website for full festival programming information.