It's one of my favourite times of the year. There's something about the holidays that truly wake up the love language of giving in me. We were so thrilled to hear that returning again this year with the help of London Drugs is Stocking Stuffers for Seniors.
[Important COVID information for your donations at the bottom!]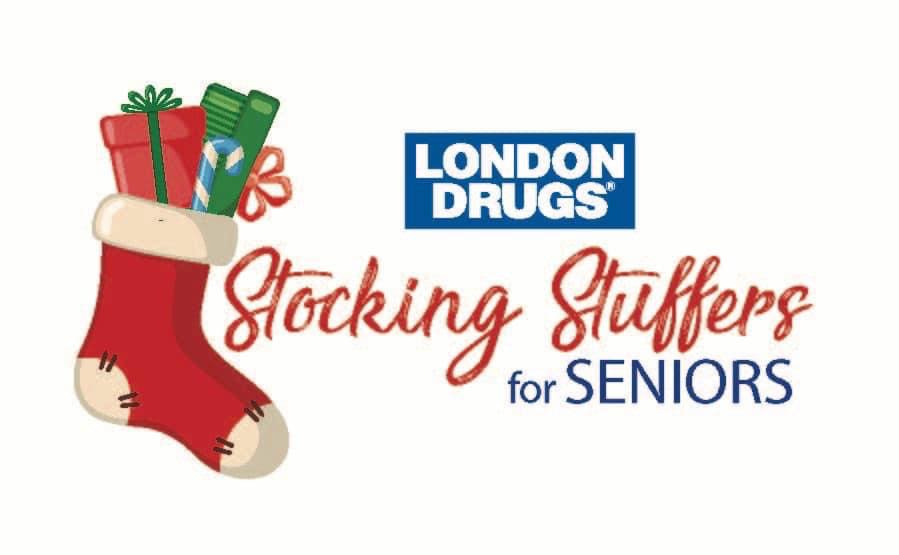 Stocking Stuffers for Seniors started in 2015 at one location, one location that took on the incredible responsibility of helping 500 inner-city seniors. Since then it's grown exponentially and has spread across Western Canada and now happens in 81 London Drugs locations. Since the program's start, London Drugs with the support of you, the community, have helped get priceless gifts into the hands of over 10,000 Canadian seniors through partnerships with local care homes and charities. That's something to feel great about.
COVID has been hard for many but hit especially hard for our seniors. In an effort to protect them, many haven't visited with friends, family, or loved ones in months or been able to participate in many of the day to day activities that helped them feel connected to their community.
In short, it's isolating and lonely. Isolation can have a negative impact on both their mental and physical well-being and the smallest gift can brighten someone's entire season.
Happening now until December 16th, shoppers can bring holiday cheer to the seniors in their community by granting some wishes off the Stocking Stuffers for Seniors holiday tree at your local London Drugs! This event is happening across Western Canada, so there are plenty of stores and plenty of tags to be found.
It's very easy to participate, find the Stocking Stuffers for Seniors tree at your local store and read the "How to support" info board, pick a tag that has a wishlist you're able to fully grant, and head into the store. Thankfully London Drugs carries nearly everything you could possibly need to grant many of these wishes so it's a convenient one-stop shop all around. If you'd rather, you can fulfill your wishlist elsewhere and bring the new, unwrapped items back to London Drugs with your tags as well, just be sure to do it by the donation deadline.
If you'd rather do your shopping at London Drugs and save another trip, be sure to check the Flipp app while you are in store and see if there is anything you can price match to make your dollar stretch!
Wishes vary, from some being a small ask for some holiday chocolates, warm socks, hats, or gloves and right up to heated blankets and diabetic friendly electric shavers. Choose a tag (or tags!) that fits within your budget and throw on that Santa hat and get shopping.
If your tree doesn't have any tags on it, there are still ways that you can help! Tags are taken to be fulfilled but sometimes aren't returned in time. If you're able to, grab some generic wishlist items and drop them off with customer service and ask for a blank tag. They'll make sure your generous gift makes it to a senior in need.
Popular gift items for seniors:
Books, magazines, crosswords and word searches
Blankets and throws (nice and cozy warm!)
Kitchen essentials
Candy, chocolates, tea or coffee
Personal care items such as shampoo, conditioner, body wash, bar soap or aftershave
Board games or puzzles
Slippers or warm socks (think fluffy warm!)
Toilet paper, paper towels, or tissues
Warm accessories like gloves and scarves
Travel mugs
Gift cards for groceries and toiletries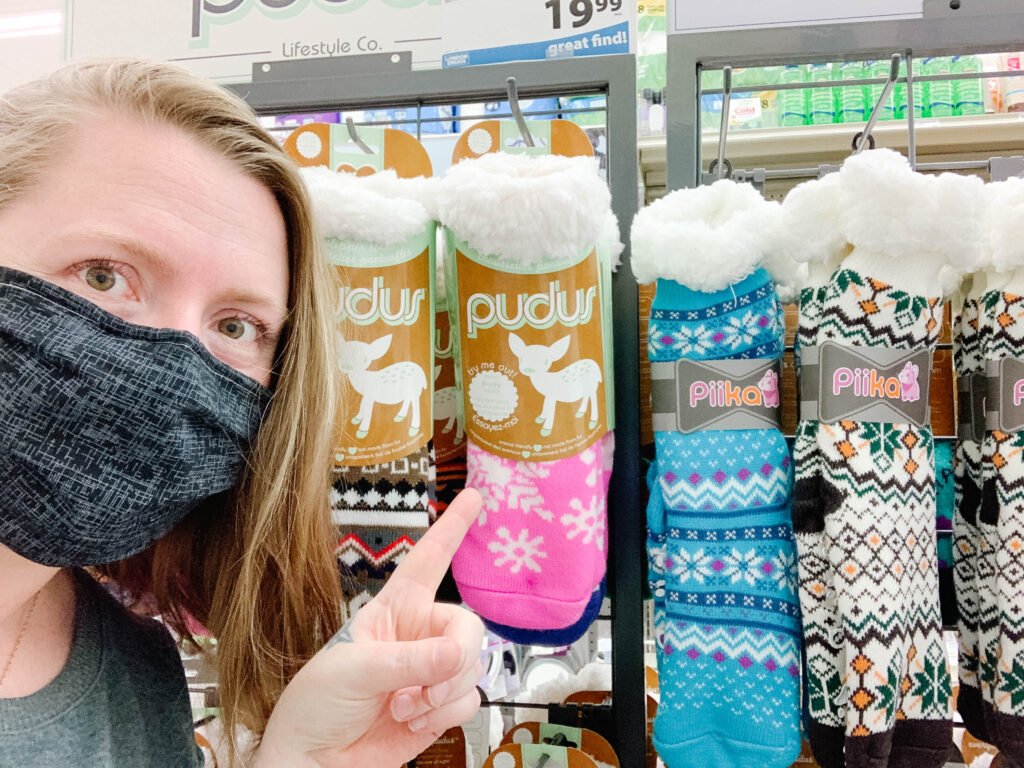 Our local tree is empty already (hooray!) so it was generic items to fill up gifts for me on our visit. After speaking with the manager he was blown away at the support from the local community and wanted to encourage people to keep donating so they can surprise as many seniors with kindness as they can.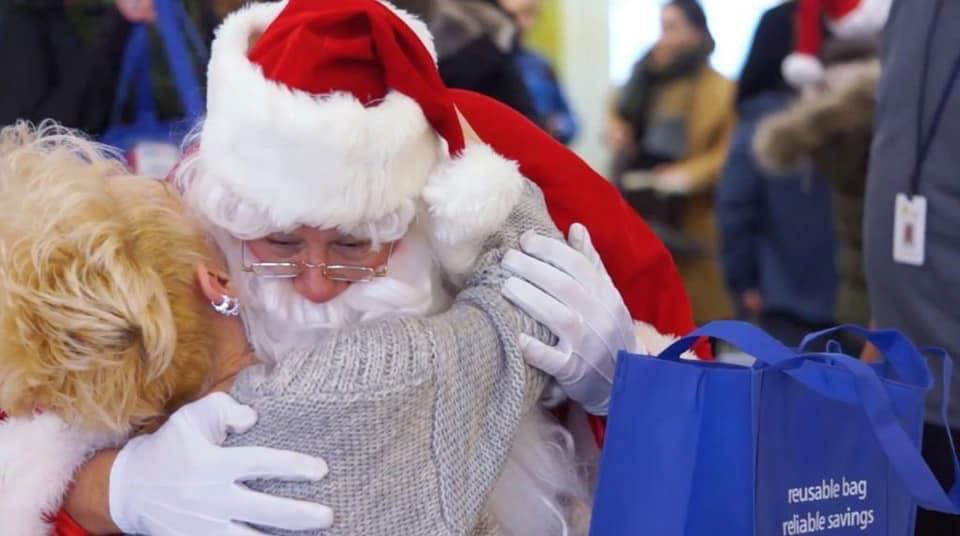 How to safely give to Stocking Stuffers for Seniors
Safety is paramount for the London Drugs team when it comes to this program. Your local location may have a different deadline for dropping off gifts and tags to allow a pre-determined amount of time to quarantine items before they are delivered by pre-screened volunteers and staff of selected care homes and charities.
Please do not visit your local London Drugs store if you have cold or flu symptoms, and be sure to keep touch to a minimum and try to pick up only items that you intend to buy. Within BC, a mask is required in all indoor locations so be sure to have one handy for your shop.
Lastly, if your local London Drugs is out of tags and you want to fill a wishlist, try asking a friend to find tags at their closest location and do a zoom/Facetime trip through the store together and split the cost instead of visiting multiple stores. There are lots of ways to make this a fun and safe way to connect with your own friends!
Stocking Stuffers for Seniors is one of our families favourite ways to give back during the holidays and we know how important this program is for those in need. I hope if you're able to, you'll join us in this yearly tradition! Happy giving!
{The Stocking Stuffers for Seniors event is being shared with you in partnership with London Drugs, all opinions and love of this program is our own.}