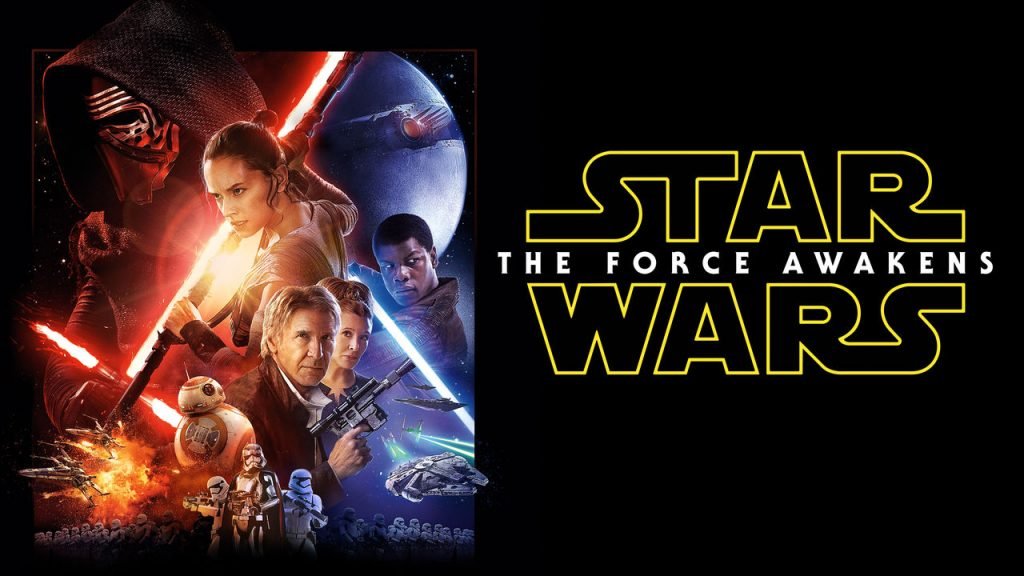 If you're a Star Wars fan, you've probably seen the Force Awakens at least once – or in my case you might have been dragged along by a significant other to see it a grand total of FOUR times (once in 3D) in the theatre. Fact is, movie prices aren't cheap and as much as we wanted to keep seeing it on the big screen we conceded to waiting until we could enjoy it at home. You can imaginehow excited we were to learn that Star Wars: The Force Awakens would be streaming on Netflix much quicker than other shows have showed up on there.. and guess what? It's time! (For real.. already!?)
The Star Wars movie empire transcends the ages, many of us grew up watching the original movies and have slowly started sharing new traditions with our kids and re-watching some of the old classics as new ones were released. Admittedly, I hadn't seen the entire story until recently and well.. now I'm kinda sucked in! Alivia is a big fan of Yoda, and R2D2 and we definitely encourage the the nerdy side of this family activity.
Need a chance to catch up on what's been happening in the Galactic Empire? Netflix has you covered for all your Star Wars needs, with the Clone Wars and The Force Awakens now on Netflix, families can bond over a beloved franchise that parents grew up with and kids will love.
So, whether you've chosen the Dark Side, or the Light you can happily binge your way through some Galactic goodness over the weekend in anticipation for Star Wars: The Force Awakens hitting Netflix July 15.
·        Star Wars: The Force Awakens
·        Star Wars: The Force Awakens (version canadienne-française)
·        The Clone Wars – Seasons 1 – 6
{Disclosure: I am a member of the Netflix #StreamTeam and receive special perks for sharing upcoming favourite shows and events. All opinions are our own.}