So this year is the first year that Mother's Day is going to be a bit different in my house. This is the first year that Nicole doesn't have someone other than myself, to help her with making Mother's Day a little bit more special than any other day. So how do we make the mothers in our lives feel like Mother's Day is not just any other day? We have rounded up a variety of ideas and activities that can work with any family dynamic and children of all ages.  Here are some of my favourite ways you (or your kids) can show the mom in your life she is loved this Mother's Day:
A delicious & indulgent recipe from our friends over at Daisy Tribe. You can make with your little ones or have your older ones make. Share them, give them as a gift, or hide them for "me" time. Either way, the chocolate lover mom in your life will be thanking you. The recipe is easily adaptable so you can have fun personalizing them for mom.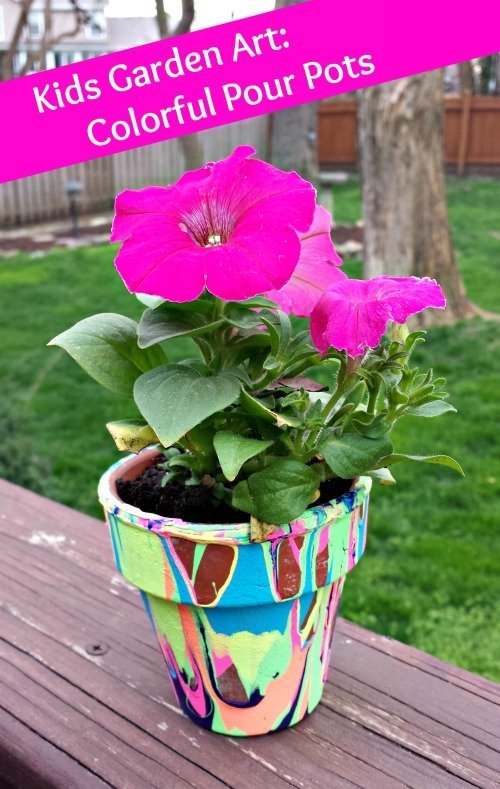 Brighten up your's patio or garden with this cute, colourful and easy craft. Fill the pot with their favourite flower, cactus or decorative stick (for the mom's without a green thumb) and your mom will have a gift that will live on past Mother's Day. Set up a tarp or newspaper outside, add some small pots of paints and let the kids go wild. The outcome is stunning, and one of a kind.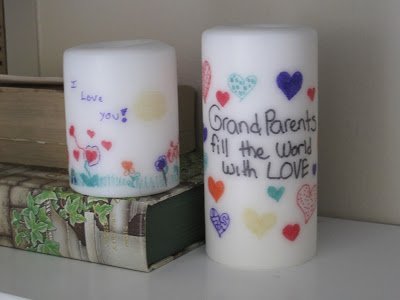 Transfer your favourite saying or child's artwork to make one of a kind candles that any mom in your life will cherish. Use a scented candle in their favourite scent and pair them with Homemade Chocolate Truffles and Bath Soak or Bath Bombs to create the perfect bath trio gift basket. This gift is inexpensive and totally personalizable.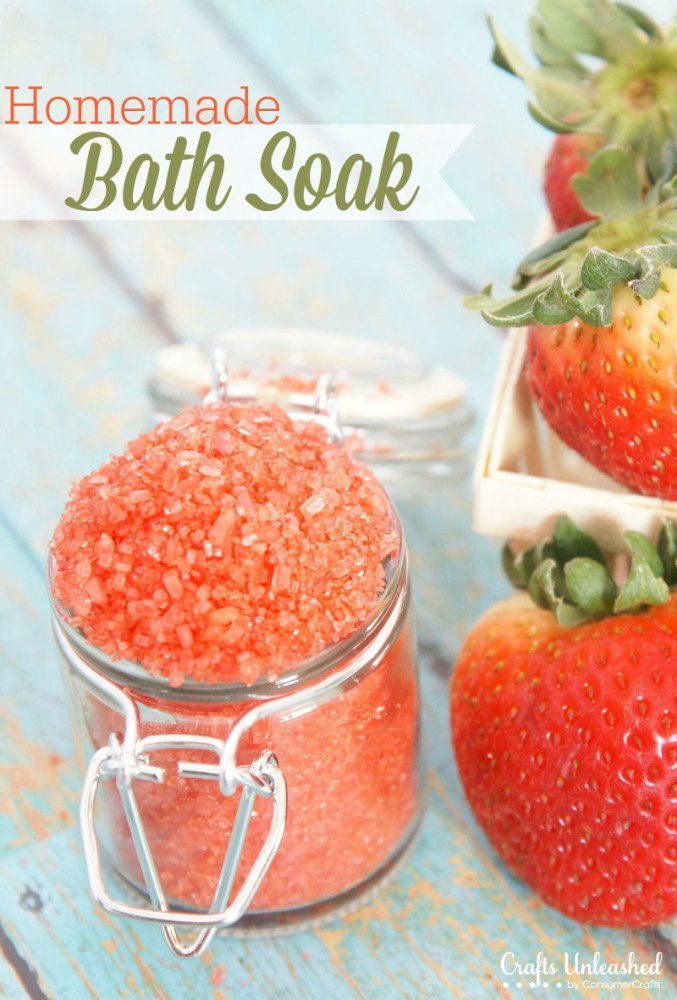 One of my favorite mom treats is a nice bath with delicious smelling bubble bath or bath soak. We had to include this one on our list! This activity is one that you can get little ones to help out with. Have them pick out the container, colour and scent as well as help mix and pack up the containers. A perfect gift for the mom's who enjoy a nice soak in the tub.
If you receive these wonderful bath treats, be sure to keep them out of the reach of the kids or you may not have any left for you to enjoy. Invigorate your bath with these luscious bath bombs. Easily adaptable to suit your preferences.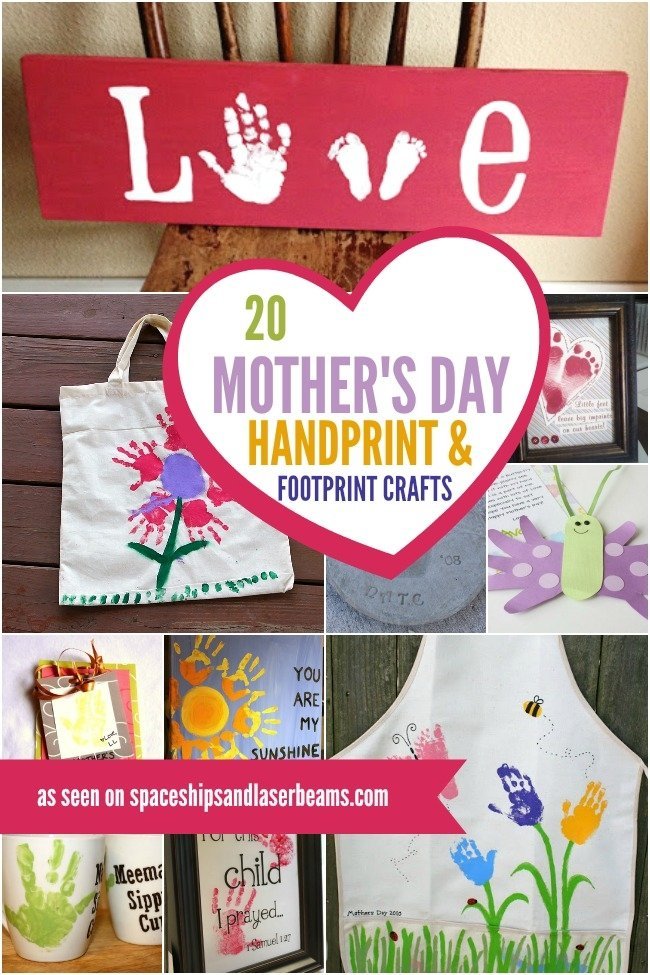 I'd love to link all the adorable handprint and footprint ideas that we found online, but Spaceships and Laser Beams has the most extensive, fun and imaginative list I've seen. With 20 craft ideas that are inexpensive, personable and most importantly – one of a kind – mom is sure to be delighted with a reminder of tiny hands and feet.
More Mother's Day Ideas:
Spa gift certificate for a massage, facial, manicure or pedicure
Spa day at home – have your little ones give you a manicure and pedicure and pamper you with treats while you relax
Breakfast, brunch, lunch or dinner with family – either at home, at a restaurant or maybe even a picnic
Do mom's chores for the day (please?)
365 gratitude jar or journal – write down one thing a day that your are grateful for you mom for
Anything as long as it involves spending some time with the mom in your life – can be as simple as a phone call or a quick visit to say "hi" and give them a hug
What's your go-to gift idea for Mother's Day?