It's hard to believe that the holidays are just around the corner, I'm longing for cool weather that I can curl up under warm fleece blankets on the sofa with the fireplace roaring while watching some of my favourite holiday movies with A. I know we aren't quite there yet, but I am already planning ahead. Christmas is one of my favourite times of year, and when it comes to must-do activities for our family, one sticks out right in front and we're excited it's roaring back into Squamish again!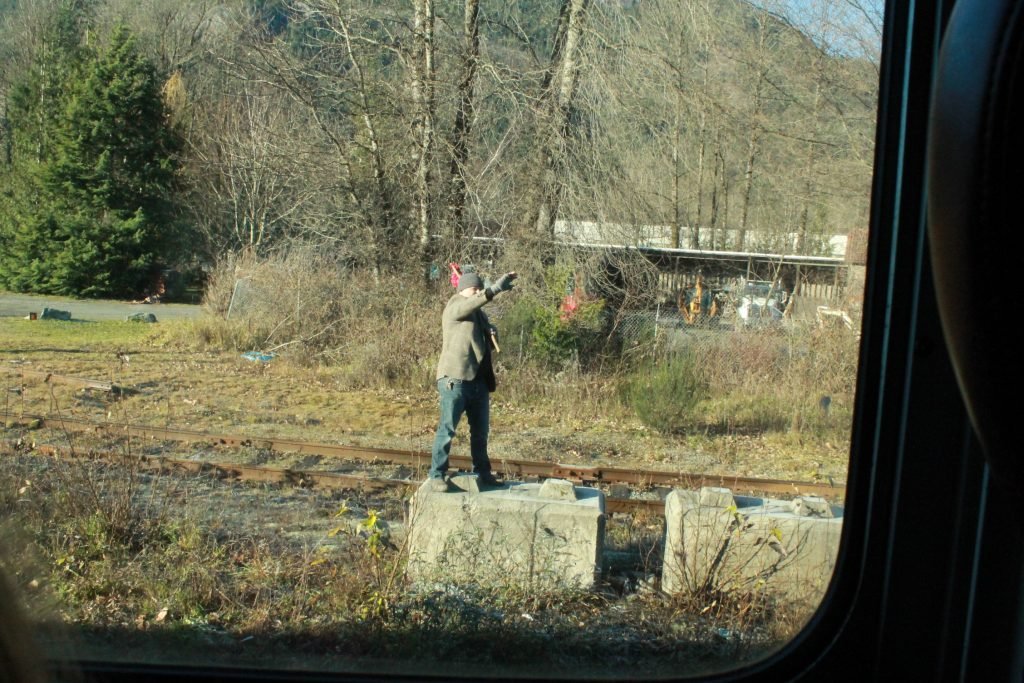 The Polar Express is one of my favourite movies, with just enough action to keep A entranced and enough heartwarming story to make it a movie we constantly watch through the holiday season. When A was big enough, and we saw how much the magic of Santa brought her joy, we knew The Polar Express Train Ride was next on our list. With each year inching us closer to her no longer believing in the magic of Santa and the North Pole, I want to make sure to squeeze in as many memories as we can!
Run by the West Coast Railway Association in Squamish, BC The Polar Express Train Ride very quickly became a BC family favourite (and then some!) with families having an excuse to don their Christmas jammies all day and fall into the magic that is the Polar Express. The Polar Express Train Ride in Squamish boasts being the only of it's kind in Western Canada and even includes the iconic souvenir golden ticket to commemorate your ride.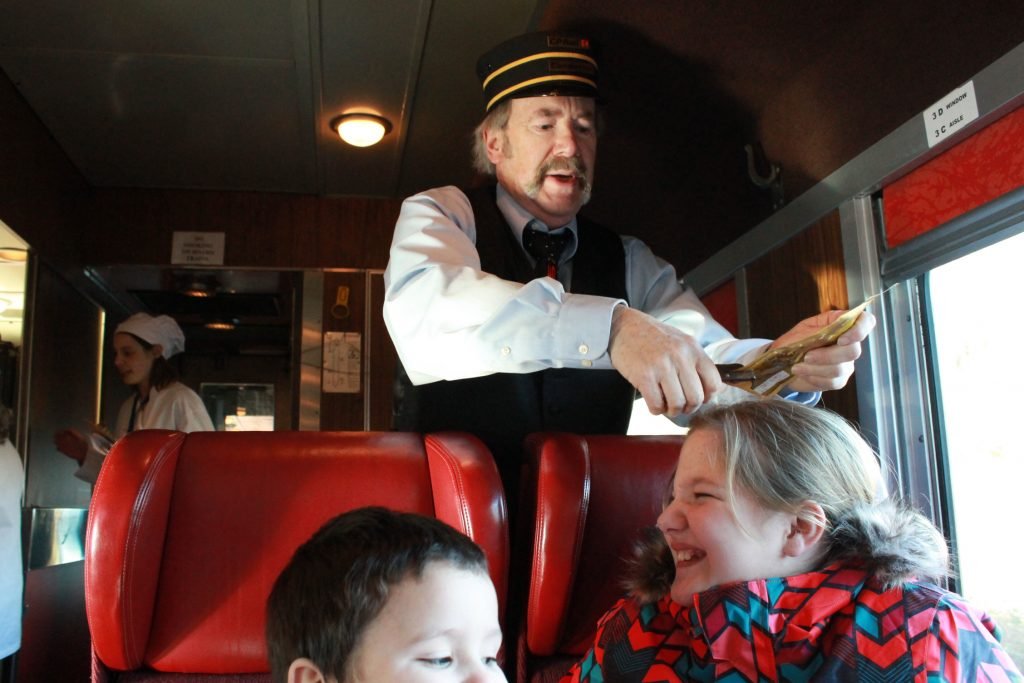 Enjoy a 50 minute Polar Express-themed train ride complete with live actors, delicious hot chocolate, and a chocolate chip cookie – just like the movie! The kids had a fun time interacting with the conductor who in true Polar Express fashion showered them in golden ticket clippings, and danced and sang to their favourite songs from the movie – including "Hot, Hot, Hot Chocolate". First class tickets include a fun commemorative mug that we still use 2 years later for our Christmas hot chocolates.
Included in your train ride is a memorable visit to the "north pole" at the train station, kids can enjoy lots of crafts, the chance to decorate a gingerbread cookie, and a ride on a mini train around the train station and end the visit with a photo op with none other than Santa & Mrs. Claus.
Event Information:
When: Weekends from November 25 – December 17, 2017
| | | | | | |
| --- | --- | --- | --- | --- | --- |
| Saturday, November 25th | 10 am | 12 pm | 2 pm | 4 pm | 6 pm |
| Sunday, November 26th | 10 am | 12 pm | 2 pm | 4 pm | |
| Saturday, December 2nd | 10 am | 12 pm | 2 pm | 4 pm | 6 pm |
| Sunday, December 3rd | 10 am | 12 pm | 2 pm | 4 pm | |
| Saturday, December 9th | 10 am | 12 pm | 2 pm | 4 pm | 6 pm |
| Sunday, December 10th | 10 am | 12 pm | 2 pm | 4 pm | |
| Saturday, December 16th | 10 am | 12 pm | 2 pm | 4 pm | 6 pm |
| Sunday, December 17th | 10 am | 12 pm | 2 pm | 4 pm | |
Where: West Coast Railway Heritage Park | 39645 Government Road Squamish, B.C. (And the North Pole!)
Tickets: COACH Class $35.00+GST & FIRST Class $52.50+GST – see what is included at wcra.org
Important Information:
Parking is available on location and is $5 per car (cash)
There are NO washrooms available on the train so make sure to make a pit stop before boarding
The Polar Express is wheelchair accessible
Souvenirs can be purchased at The North Pole gift shop
Make sure to listen for the bell… only those who believe can still hear it.
The Westcoast Railway Association wants to send one lucky fan and their family to experience The Polar Express themselves! Contest is open to residents of British Columbia, the winner will receive 4 tickets to any 10:00 am train with available seating. Winner will have 24 hours to claim their prize or another winner will be drawn. Contest closes November 7th. Ready to win? Head over to our Facebook Page!
{Disclosure: We're sharing this event in partnership with WCRA, all opinions and love of the Polar Express are our own.}