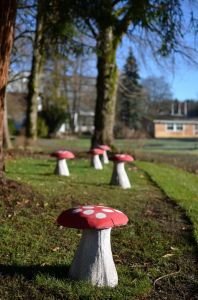 Come and meet one of the Nature Centre's knowledgeable guides who will get you started with your discoveries in the forest, you'll have the chance to create an eco-craft, explore with a scavenger hunt and and learn something new with the interactive exploration activities.
Bring a picnic lunch and enjoy your self-guided nature adventure. Rain or shine.
Monday, September 22 (SD36 Pro-D Day)
Friday, October 24 (SD36 Pro-D Day)
Monday, November 10 (SD36 Pro-D Day)
Drop in, FREE!
Location: Surrey Nature Centre
Time: 10:00AM – 2:00PM
Contact: 604-502-6065 naturecentre@surrey.ca
Category: Kids and Family Parks and Environment
For more information, visit the events page! 
What is your favorite way to discover nature?