With BC Family Day finally aligning with the rest of the country, we're so lucky to have both Valentine's Day, Family Day weekend and FAN EXPO VANCOUVER all fall on the same weekend! If you have a nerd, geek, cosplayer, art collector, comic book lover, or just about anyone who loves really cool things, you might want to make a trip down to the Vancouver Convention Center this weekend to score some one of a kind, and super unique gifts for those hard to shop for super fans in your life.

I'm definitely on the geeky side, and when we were discussing Valentine's Day plans… I was all over a trip down to Fan Expo!
What sort of gifts can you scoop at Fan Expo Vancouver?
First off, THE EXPERIENCE OF Fan Expo Vancouver. Surprise your significant other or friend with 3-day tickets to experience the Expo in all it's glory. Your ticket includes access to Artist Alley, Podcast Alley, Panels & Q&A's with guests, creator spotlights, the chance to meet legendary comic book creators, access to workshops and seminars and the exhibitor area where companies from around the globe will showcase new and exciting products and you'll get a sneak peek!
Want to up the ante a bit on that gift? Purchase an add-on Photo-OP with some pretty incredible celebrity guests. We're doing the Team-Up Battlestar Galactica Photo-Op to maximize our meet & greets in one fell swoop. Bit of a funny story, my hubby is a secret nerd but one thing he isn't secret about is Battlestar being his FAVOURITE SHOW EVER, so we're surprising him with this and I can't wait! I'll be sure to share the hilarity after it happens, I don't know if he's going to love it or be super embarrassed, we'll see!
While you're at it, don't forget that there will be autograph sessions available throughout the Expo. Bring your favourite comics or memorabilia and score that coveted autograph. Note that some artists may require a fee to sign your items. Not sure? You can visit the FAQ for more information.
And lastly, we can't forget that there is a literal plethora of all things collectible available at the Expo, including show exclusive items you won't be able to find anywhere else. I may have my eye on the collectible Mickey & Minnie Mouse figures… however, if you have comics or branded Fan Expo gift ideas in mind, make sure to pop into the Expo Shop to snag your goodies. Popular items MAY sell out so make sure to get there early.
We're moving into an interesting stage with our kiddo, she's suddenly become super interested in anime and art and spends all day doodling. With self proclaimed nerdy parents, it only makes sense that we nurture this interest and encourage her to doodle, draw and explore as much as she can. One thing she's struggled with is comparing her art to others and it can be a bit of a downer to see another artists strength when it isn't your own. That's why when we heard Fan Expo Vancouver was back for 2020, we were ready to go! With artists row where you can get up close with some of the most incredible artists and creators we're hoping to show A that every single artist has their own strength, and how they are all still incredible at what they do.
You may be wondering where I'm going with this right? Well, exciting news is that Fan Expo Vancouver is for ALL AGES. That's right friends, kids are encouraged and welcomed with wide open arms! Fan Expo Vancouver knows that kids are the next generation of artists, actors, creators and more and encourage parents to bring their kids down to enjoy not only the Expo offerings, but more importantly…. THE FAMILY ZONE! And hey, if you're a super cool family…. come dressed up as your favourite characters!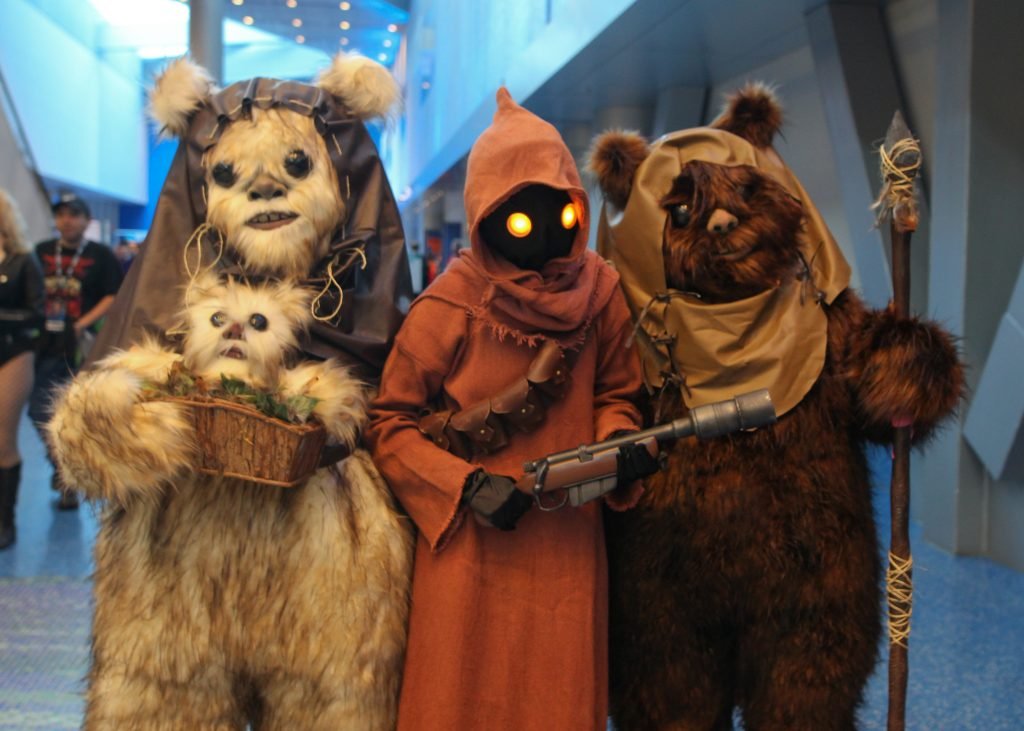 What's the big deal with the Family Zone?
Oh.. only some of the coolest things that I'm kinda wishing I could participate in as well. I'm a huge Harry Potter fan and I am totally in love with the Sorting Hat Ceremony + Hogwarts Photo Op added this year! Families can enjoy the following activities in the Family Zone that are included in their Expo pass admission
FAMILY ZONE ACTIVITIES
SORTING HAT CEREMONY – Did you get your letter? Maybe your owl got lost? Whatever the case, don't miss your chance to discover your house in our Sorting Hat Ceremony! Find out where you belong and get your house pin! (While supplies last.) ALL WEEKEND
---
THE TINY COLOURLESS CAFE – Oh no! The Family Zone Tiny Café has lost all of it's colour! It's up to our amazing fans to bring is back. Grab a marker and start colouring! Can we bring back the colour before FAN EXPO Vancouver ends? ALL WEEKEND
---
HOGWARTS PHOTO OP – Did you get sorted? Make it official with a Hogwarts School Photo. Don your robe, grab your wand and snap the greatest school photo ever! ALL WEEKEND
---
FUN WITH SCIENCE WORLD! – Our friends from Science World are here! From the science of super powers to fun hands on activities, there's always something scientific brewing in the Family Zone! ALL WEEKEND – CHECK SCHEDULE FOR DETAILS
---
QUIDDITCH! – Grab your brooms, your Quaffles and your Bludgers, and get ready to catch that Golden Snitch! Learn to play the Magical World's favourite game with Quidditch Canada! Hone your skills with some practice drills, and then join in the fun in a good old fashioned Quidditch Match!
---
DANCE PARTIES! – Get your groove on in the Family Zone! Show us your best dance moves at our Dance party for your chance to win some AMAZING prizes!!  ALL WEEKEND – CHECK SCHEDULE FOR DETAILS
---
CRAFT ZONE – Time to get crafty! Join our arts and crafts master and make some fun and nerdy souvenirs to take home!  ALL WEEKEND
---
DESIGN YOUR OWN MARIO LEVEL! – Hop a pipe, hit a coin box and watch out for Goombas! Get the best photo when you become the star of your very own Mario Level! ALL WEEKEND
---
WHOSE SIDE ARE YOU ON? – Are you loyal to the Empire or a rebel at heart? Join members of the 501st and the Rebel Legion to find out on whose side of this galatic battle you belong! ALL WEEKEND – CHECK SCHEDULE FOR DETAILS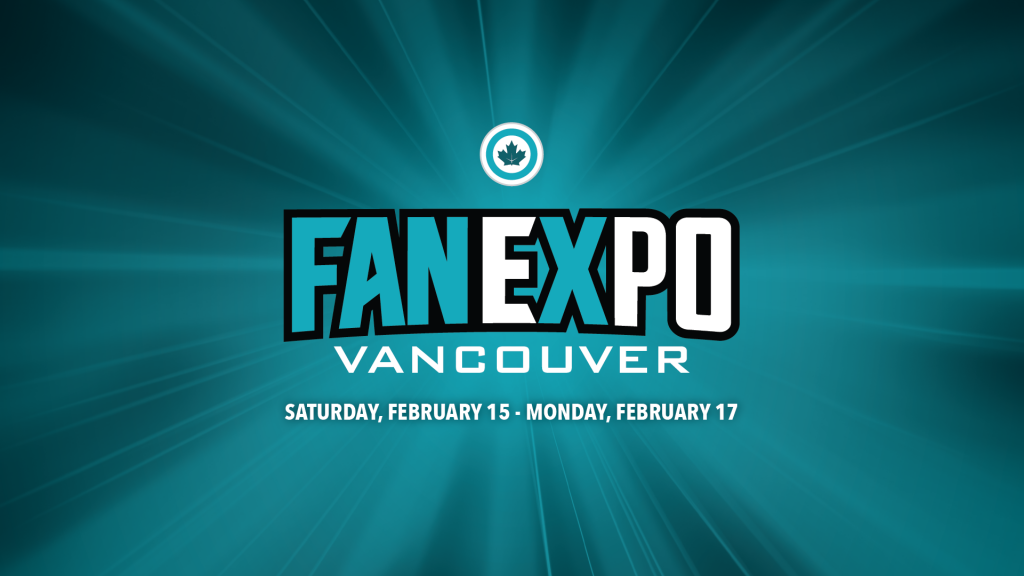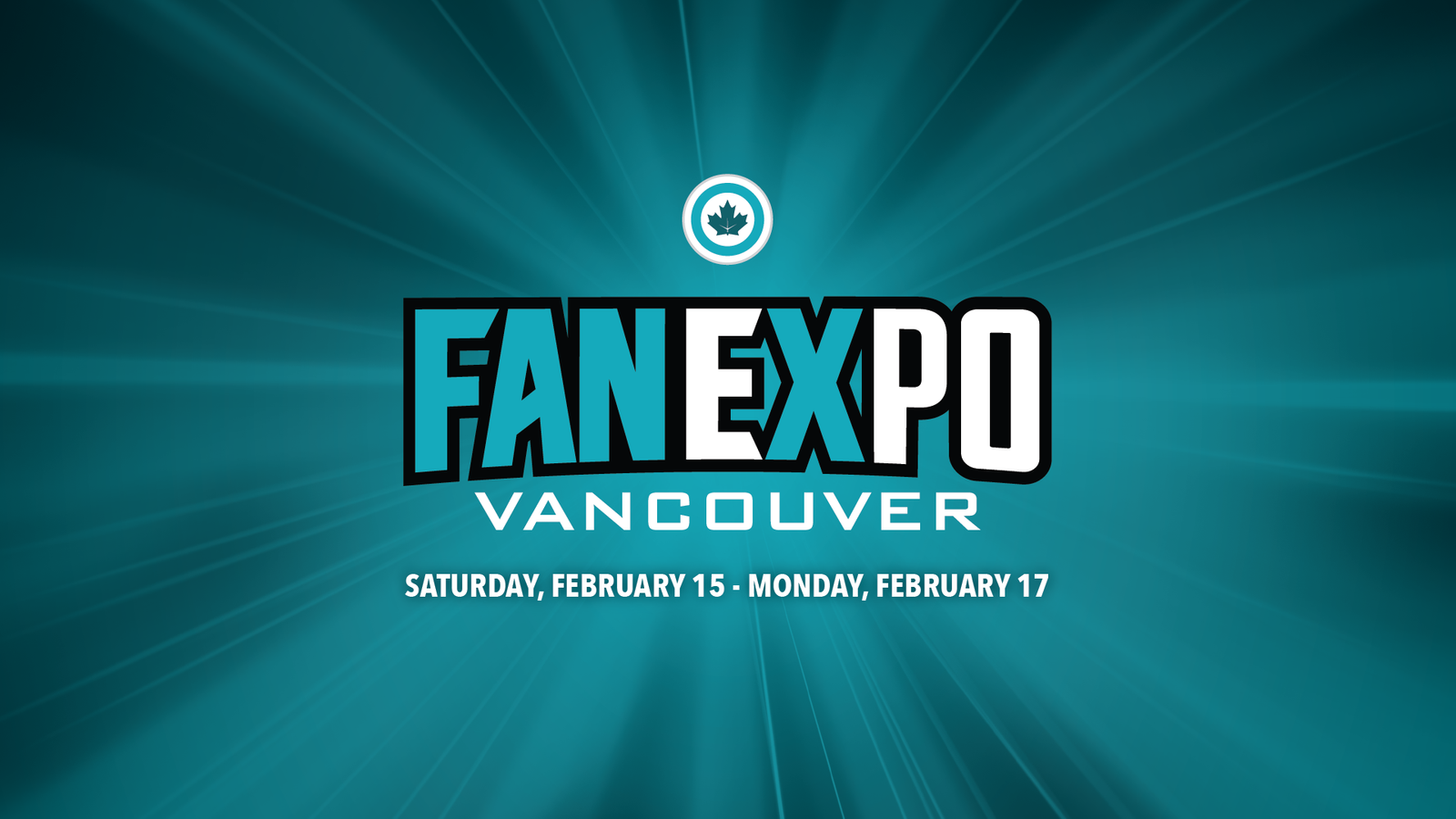 If you don't already have plans this weekend, we highly recommend heading down to the Vancouver Convention Center to enjoy the 3-day FanExpo Vancouver.
EVENT DETAILS:
When: Saturday February 15 – Monday February 17, 2020
Where: Vancouver Convention Centre
Tickets: Grab your tickets online in advance to save standing in line at the Expo!
Single Day Admissions:
Adults – $35-$45 depending on day
Youth (13-17) – $25
Kids (6-12) – $10
Family (2 adults & up to 4 children) – $75-$95 depending on day
3-Day Single Admission – $89
Discounts:
Military & Veterans enjoy $5 off their day admissions – just show your ID or Veterans card at the ticket booth
Kids Get In Free! Print the kids free admission coupon and up to 2 kids are free with each adult admission during select times.
That's it friends! We hope we'll see you at the Expo! Make sure to say hi to us if you see us wandering around buying all the things.
Big thank you to Fan Expo Vancouver for providing our passes to attend, all opinions and nerdiness is my own.