Lampe Berger Paris has always been a favourite in our home both for personal use, as well as gift ideas. There is something so rewarding giving a house warming gift that truly leaves your host in awe! Lampe Berger has been known for it's high quality products since 1898, yes you read that right! With a unique technology that not only diffuses delicious smelling fragrances into the air, but also destroys unsightly odours, all without needing to spray or plug anything in!
We featured Lampe Berger in our 2014 Holiday Gift guide – and for good reason! We truly felt this product would be the perfect gift for mom, dad, aunts, adults – pretty much anyone on your wishlist. When we launched the 2015 gift guide, we were so excited to learn that Lampe Berger has expanded it's product line to now include Parfum Berger, with 11 different scents available to suit just about every taste. We were provided with the Orange Cinnamon Bouquet Parfum, a chic cube that offers you the freedom to control the intensity of your scent just by removing, or adding more of the sticks provided.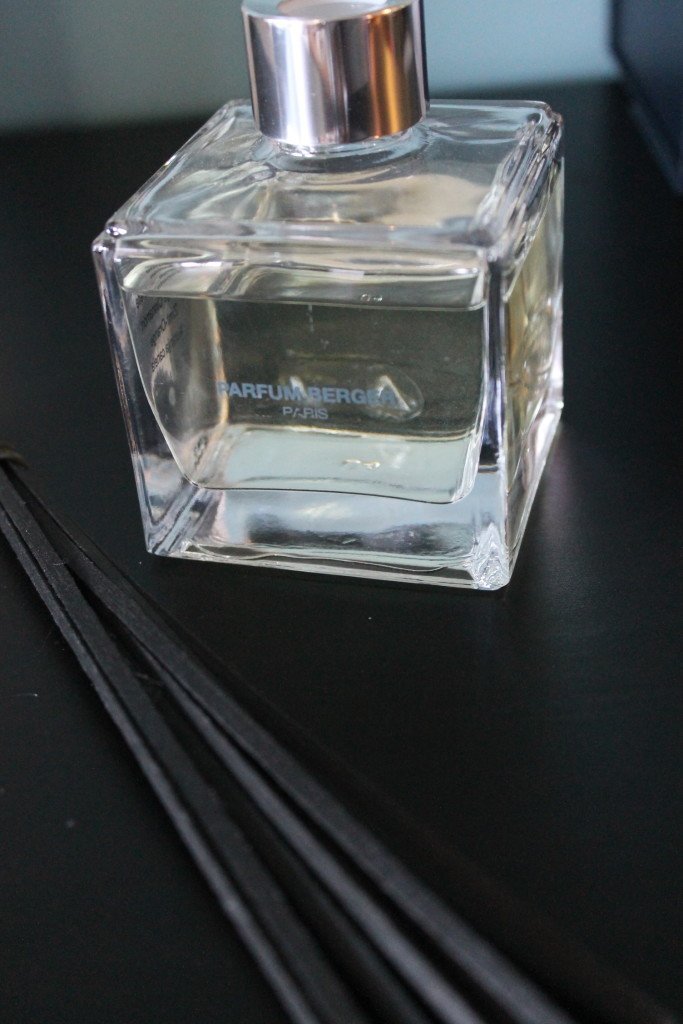 I personally LOVE strong scents, however the other 2 people who live in my house don't – and they're very quick to mention if an aroma tickles their nose! I was so pleasantly surprised when I opened up our cube and starting diffusing the Orange Cinnamon scent into our living room, not a single person wrinkled their nose or complained it was over powering – that in itself is a win for us!
The Cubes diffuse through capillary action and offer continuous fragrance over several weeks, even more depending on how frequently you decide to use it. With a stylish glass cube, you'll be proud to display any of the Parfum Berger line around your home.
If you're looking for a gift idea that is a bit more personalizable, Lampe Berger offers an entire line of elegant, refined scents and lamps that will blow your mind! I received the Tradition lamp, with a beautiful cast iron/gold topper and a circular blown lamp, I was in love with this lamp as I carefully unboxed it! Included with my lamp was a Floral Passion Home fragrance to test our the lamp.
I live in a house with a construction worker, a 4 year old and a cat. On the best of days, there's a few unpleasant odours I'd like to eliminate, but with having kids and a pet, I am always very hesitant to spray anything in the air, or use any heavy scents. My daughter has full blown asthma that can be triggered by strong scents, so I am usually quite careful about what we introduce into our home.
Last year, Helisa had the honours of reviewing the Lampe Berger Paris Lamp, so once I had seen the proof first hand of how well it worked to clean the air – without harsh chemicals – I was sold. Boasting an innovative technology, the Lampe Berger Paris line truly destroys the molecules responsible for undesirable smells, all while using a system of diffusing by catalysis. No sprays, no lit candles or warmers – all you need to do is light the wick and let it do it's job! Once you're done ridding the room of odours, simply cap the lamp and it's ready for the next use. You won't need to change your burner for up to a year, and with varying scents to choose from you can switch it up for the holidays.
With over 60 lamps to choose from of varying designs, styles and price points it's easy to choose one for yourself, and everyone on your gift list and know that the recipient will love their lamp as much as you do.

Lampe Berger Paris wants you to experience Parfum Berger! One lucky fan is going to take home a Cube Scented Bouquet. Enter below.




a Rafflecopter giveaway