Clip, connect and create with Gemmies to make adorable crystal creations in 3D. A new addition to the Tech 4 Kids product line, the Gemmies Design Studio is touted as the ultimate DIY craft kit. Not only can you make sparkling 3D creatures, but once you get the hang of it, you can make flowers, jewelry, masks, accessories, and much more; the only limit is your imagination!
Gemmies are the next evolution of the popular 3D beading activity craft. Following a simple Clip, Connect, Create, process, kids clip colourful Gemmies crystals to elastic rings then join the completed rings to make 3D sparkling crystal creations! The included design tool and templates are intuitive and use a repetitive pattern that lets kids develop their cognitive abilities and progress to designing their own creations.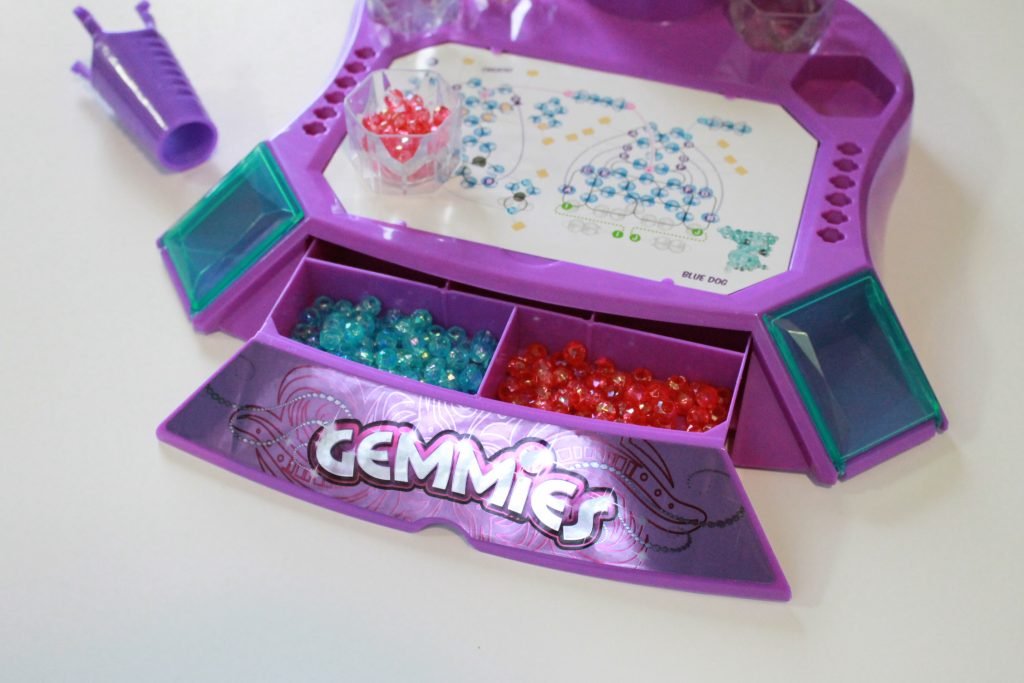 The Gemmies design studio comes with over 500 pieces of coloured crystal beads, elastics, templates and a design tool; everything you need to bring your imagination to life.
I should mention that we found the instruction cards a wee bit confusing at first. Gemmies are recommended for ages 6+, but I'd lean a little closer to 8+ as it can be a little bit frustrating to figure out. It helped to watch the tutorials online first, and each pattern cards gives you the individual web address to do just that. Once you've done a few rows though, it's easy to see the repetitive nature, which can help you make your own patterns later on.
Once you've chosen your pattern and gotten your supplies, simply clip the crystal gems onto the elastics following the pattern,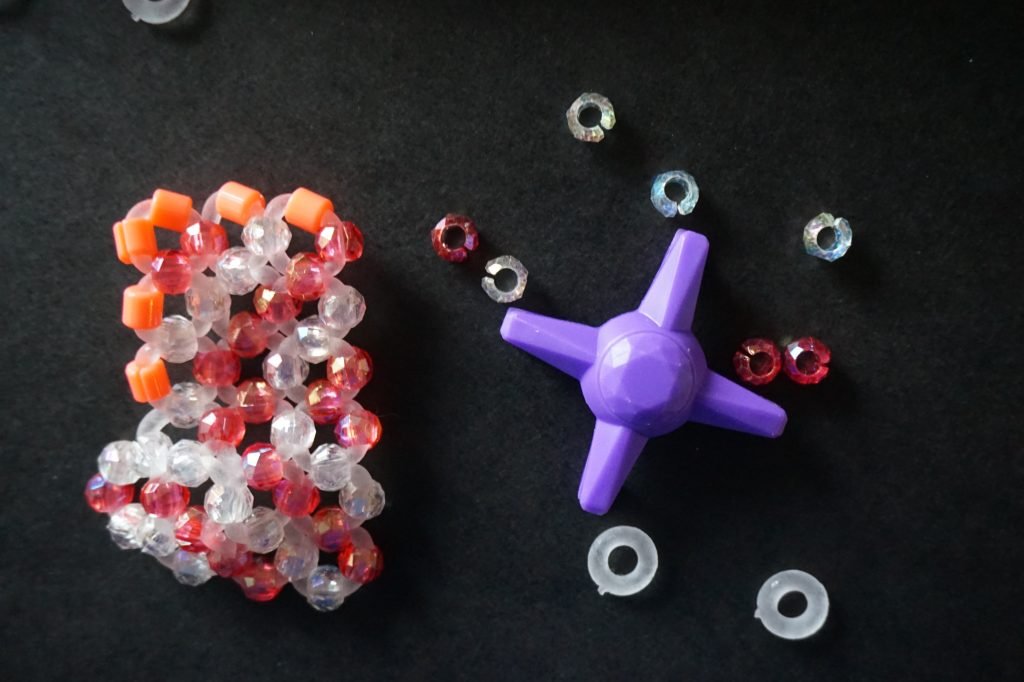 continue and connect what will look like a beaded net…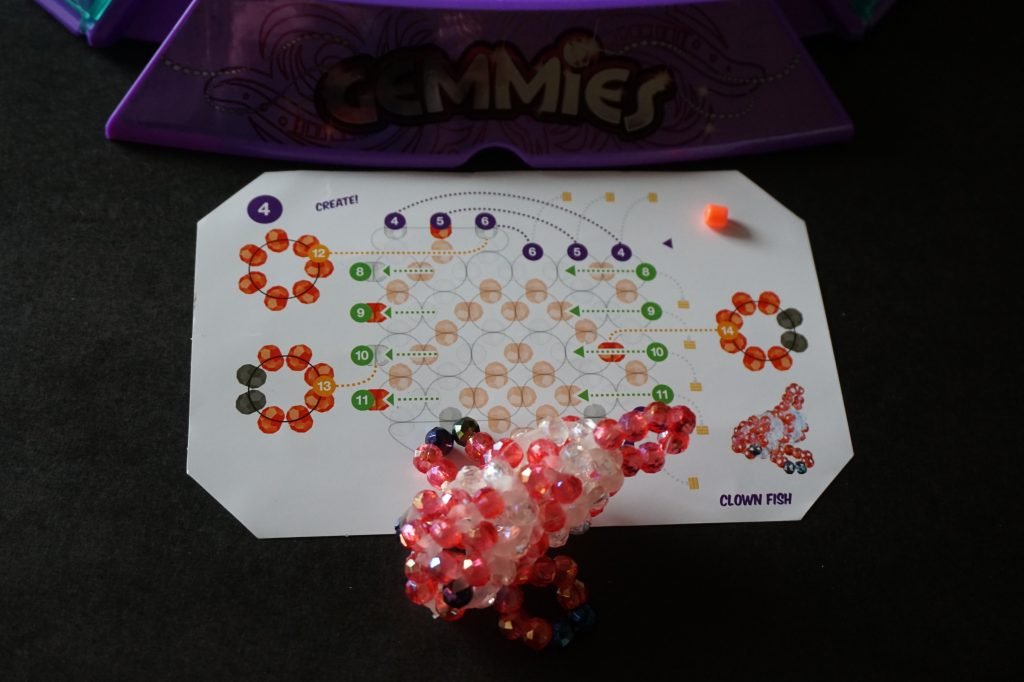 to create an adorable 3D creation! My clown fish turned out rather great if I do say so myself.
The Gemmies Design Studio also has a display pedestal to light up and show off all of your creations, with different coloured light options.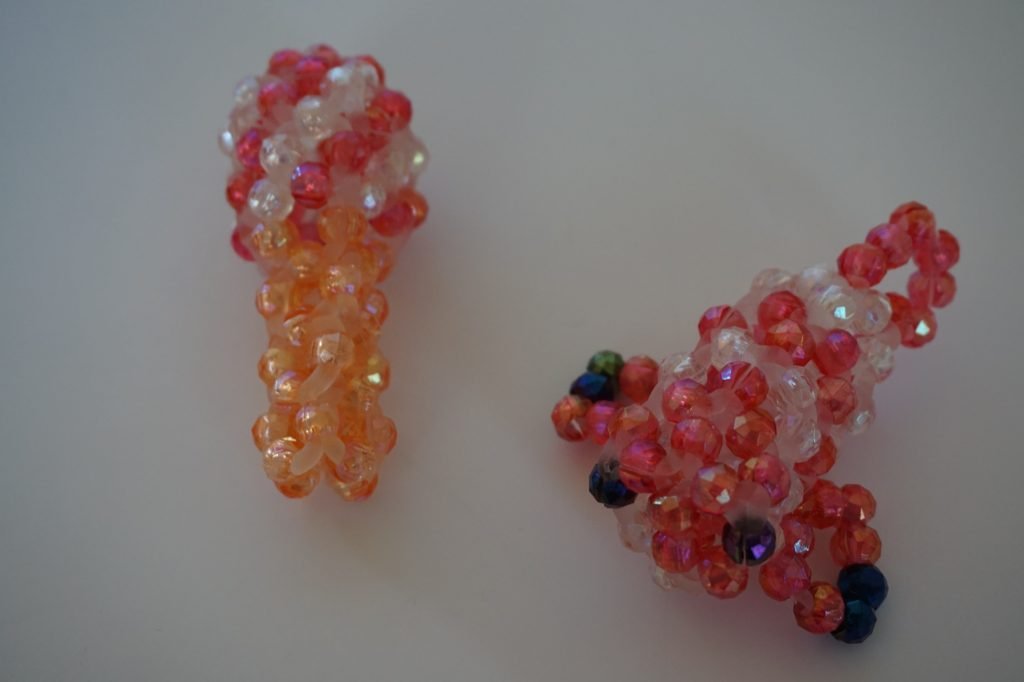 There's no telling what we might make next, though I'm leaning toward a beaded cuff for yours truly. Thankfully, if we run out of beads, there are expansion packs available with more supplies as well as new pattern themes to choose from.
Tech 4 Kids not only provided us with our own Gemmies Design Studio to play with, they want to give one of our readers a chance to win one too! Enter below!



a Rafflecopter giveaway

{Please note that due to holiday shipping schedules, we cannot guarantee your prize will arrive before the holidays, but it's still super rad and fun to play with all year round. Good luck!}