Do you have little ones on your list who have a love for whimsy and fairy tales? I know A loves a great fairy tale which is why I was not surprised at how quickly she took a liking to the Zelfs and the magical world that they come from. Arriving in our world from Zardenia with all kinds of personalities and powers for little ones to collect. Now finally available in Canada you can find them in all shapes and sizes and with lots of fun stuff like old school sticker books! I have to admit that the sticker books and sticker swapping will be one of my favorite parts of these little cuties. It very much reminds me of my childhood! 

Having small little "blind" packs makes them that little bit more fun for stocking stuffers on Christmas morning. For the mini packs each season released has their own different pods that the Zelf gets to live inside. Each Zelf has their own backstory and personality along with their own power to share with your little ones. Opening them up to a world of make believe that they can even expand on and enjoy online in Zardenia itself! Also, those little eggs? Perfect for storing these mischevious little guys who like to randomly disappear into the depths of the toybox… 
My little A just loves being able to align all her Zelfs up and keep their hair looking its best at all times (well.. most times). Each character she loves for a different reason and there are no shortages of choices out there. But I have to admit that I love the look of worried and excited anticipation she expresses when she opens up a mystery pod. She spends her time wondering which Zelf will be inside, shakes it in the hopes that doing so will somehow reveal what will be inside. Then the moment comes and she tears the thing open and screeches with glee at what she finds inside. When given the choice which toy she'd like to pick on a special outing, it's always a Zelf if the store carries them, and I'm okay with that – they are fun to collect, fun to share and I love seeing the excitement when she finds a new one to add to her collection.
Well, most days… in true blind bag fashion, if it isn't the exact one she has her heart set on, I am usually having her do some chores to earn another one, they make perfect bribery for cleaning her room – FYI. Whether you love the blind bags, or just want to add some full-size dolls to the mix, there is a wide variety of fun Zelfs to match just about every personality! We have a couple of our faves already in our collection, and A already has her eye on a few more. She is determined, nay…. convinced that she is going to get herself a vampire one next – say a prayer for me folks, I need to find this one!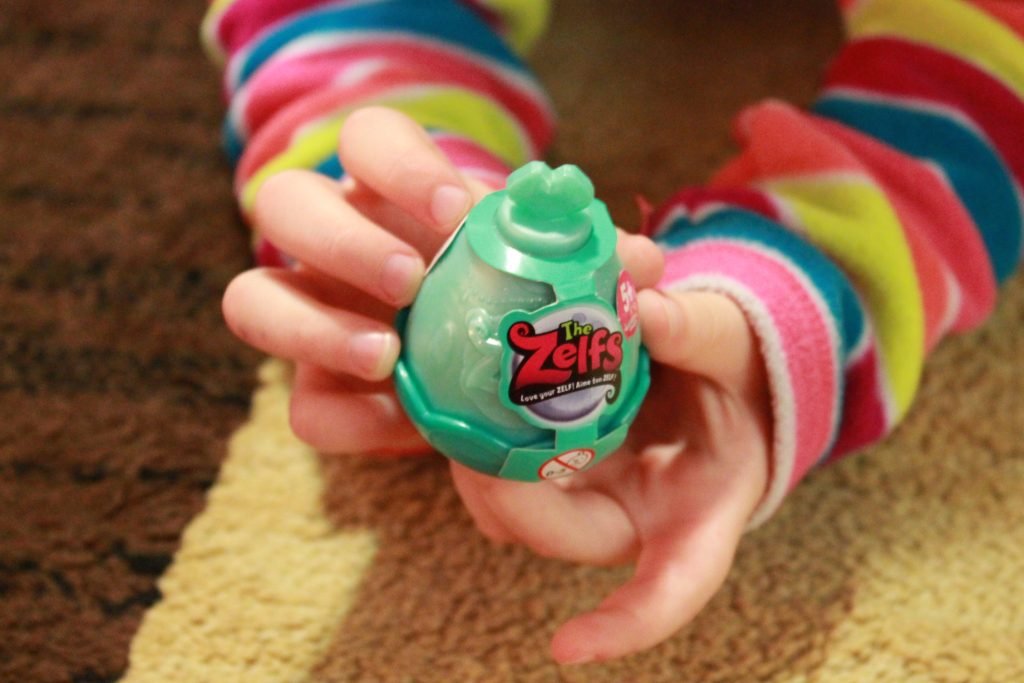 These little Zelfs are a wonderful idea for any little one who loves great fairytales and worlds of fairies. Combine one of these fun creatures with a fairy door and you have hours of stories, entertainment, and imagination for your kids. It is a great way to fill any little ones stocking this year to add that little extra bit of thrill for their Christmas morning – just be prepared to know where you can find more of them – they will quickly become a hit. These little Zelfs will use their magical powers to put a spell on you this year as they are impossible to miss out on!
Connect with the Zelfs
Which one's would your little one love to get a hold of?
{Disclosure: The Zelfs team was kind enough to send A a box stuffed full of Zelfs for her to cherish, but she was already a big fan. Our opinions, A's love of these furry headed friends and our collecting craziness are our own.}