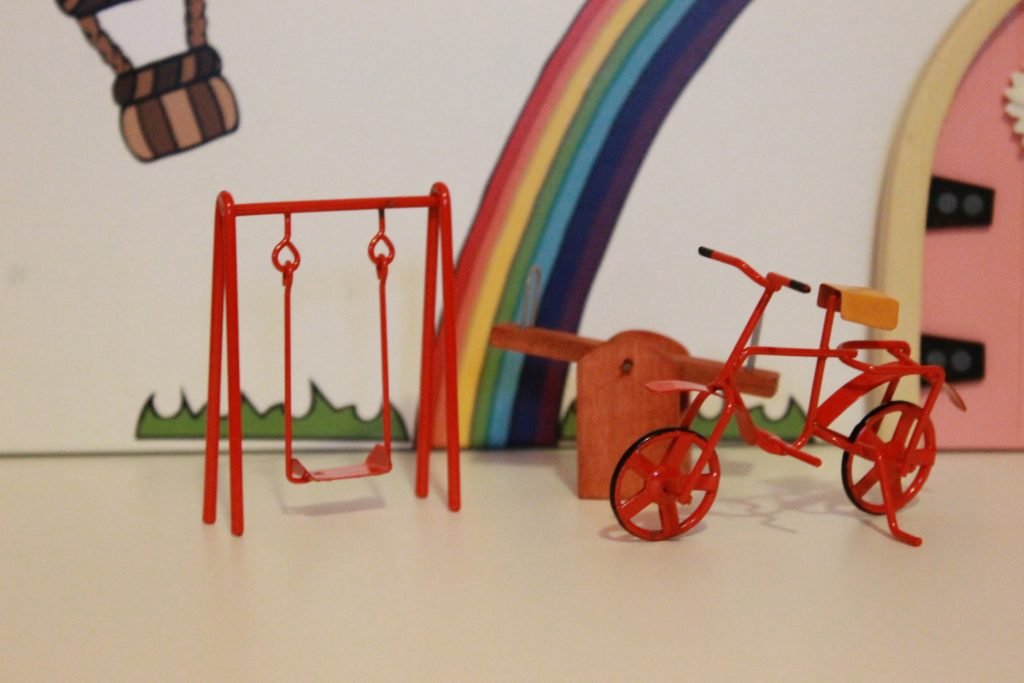 With a little one at  home, I am all about the magic. Whatever I can do and have at home that keeps her imagination moving and dreaming. Most recently, we added a fun fairy door to our home and since then – it has been a staple in our everyday chats! Since our Elf landed on December 1st, A has been asking me how he gets around – well of course.. he uses the magical fairy door. We were lucky enough to be introduced to the Irish Fairy Door Company this year and combining their fun, whimsical doors with the plethora of accessories has truly made our home just that much more magical!
Straight from Dublin, Ireland, The Irish Fairy Door Company is set to bring Fairy magic from FairyValley to homes across the country. Created two years ago by life-long friends Niamh Sherwin Barry and Aoife Lawler, along with their husbands Oisin and Gavin, The Irish Fairy Door Company has helped over 500,000 fairies relocate into human homes, classrooms, gardens and woods across the globe with its range of beautiful products.
The reason for the mass migration from Fairy Valley is due to limited space in Ireland. "Fairies love sharing their magic with humans and since we are occupying nearly half a million homes in Ireland, it only felt natural to share our magic with friendly and welcoming Canadians," said Queen Kate in an official statement from Fairy Valley.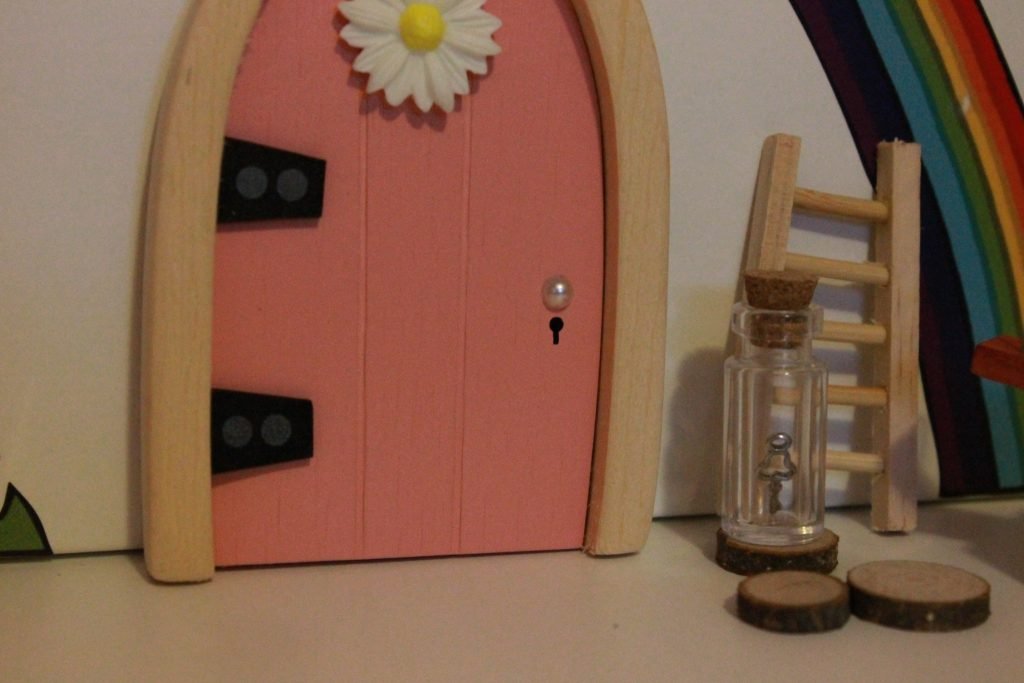 The Fairy Doors are beautifully made and come in 6 different colours to match just about any colour scheme in your home, simply unpack your fairy door and set it up either inside, or out to give your magical new friend a way to visit. They love to be close to us, but also have a love for beautiful gardens! We set ours up on top of A's bookshelf and created a fun little fairy zone, completed with fairy stepping stones, a fairy background and of course – fun fairy accessories! A guards the fairy door key quite obsessively, making sure it is aways in a safe place just in case her fairy ever needs it (hey, we all forget our keys!).
Make sure to also register your fairy online to receive weekly updates from FairyValley and even fun emails from your own fairy, filled with activities and special missions for the kids. The doors come with a special lease agreement for the whole family to sign, as well as rules and guidelines for your fairy. We want to make sure they settle in comfortably after all!
We really love the fun accessories you can pick up from the Irish Fairy Door Company, to add a bit more fun to your fairy zone you can pick up fairy sized bikes ladders and see-saws, set them up with your fairy stepping stones and it makes a magical landing pad for the tiniest new member of your family! With fun re-useable background stickers you can turn just about any area in your home into a welcoming, fairy-worthy space that is sure to keep your friend around for awhile.
We love to use this space as a place for A to leave little notes for her new friend, create little trinkets and things for her fairy to play with – all while wondering if this little pixie shows up while she is sleeping!
I'm a bit of a kid at heart and I really wished these had been around when I was little, I can imagine the hours of fun I would have had with my dolls around the fairy door, and how many little scribbly notes I would have left for my fairy to find!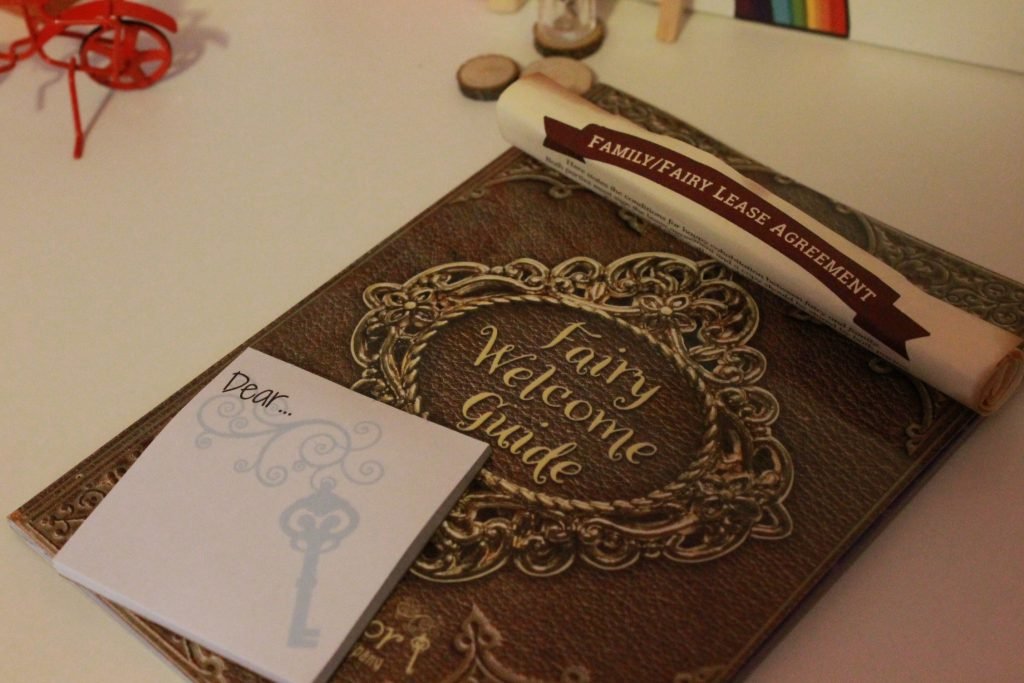 Connect with The Irish Fairy Door Company
Website | Facebook | Twitter
Do you want to welcome a new fairy to your home? The Irish Fairy Door company has generously given us one to share with one of our readers! But be warned, this is a very serious responsibility, and you are about to open your home to giggles, dreams and sillies! Enter below.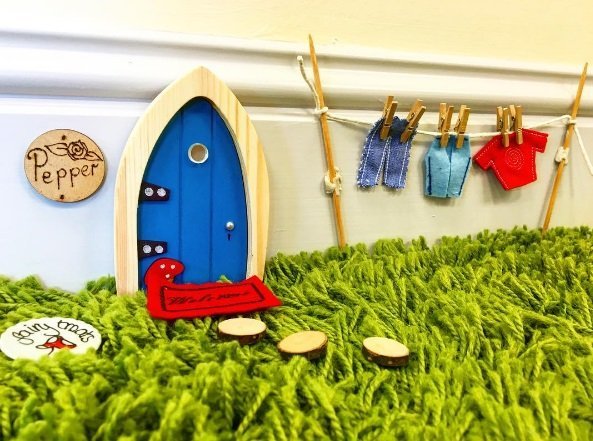 a Rafflecopter giveaway

{A big thank you to The Irish Fairy Door for sponsoring this amazing giveaway! We already love our doors, and we're pretty sure you will too!}