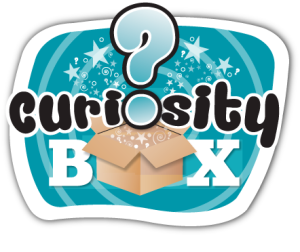 Raise your hands if you have a craft drawer or cupboard that looks like a trash dump? Yep, I have about 9000 crayons, though I can never find the blue, red, or yellow ones when she wants them. I have markers that have lids that disappeared months ago yet I keep forgetting to throw out and oh.. glue? Where the heck is the glue!?
I've said it before and I'll probably say it for awhile, I am not a Pinterest mom, I always aim to have a million craft ideas for rainy days but I never seem to be able to get everything all together to actually accomplish anything! Our fall back is always painting, boring coloring sheets or sticking foam stickers on random parts of the house. As a mom, of course I want to keep my kid engaged, learning and having fun!
When I was first introduced to Curiosity Box I was intrigued, they were promising to provide me with everything I needed to do crafts that have step by step instructions? Yep, I'll try this one out!
When our box arrived, it was so cutely packaged with a proud Parent Tested, Parent Approved sticker on the front, Curiosity Box has won numerous awards for being innovative and creative, offering parents the chance to do those fun, memorable crafts without having to keep a never ending (forever getting lost!) stockpile of craft items throughout the house.
Curiosity Box is a subscription service, offering one-time boxes, 3 month, 6 month, or a year packages. The longer you sign up the cheaper the boxes become but even if you have doubts, we highly recommend trying out a box just for the fun of it if you aren't sure about signing up for a subscription. We were so impressed with the two boxes we have received and I don't have a single doubt about signing up for a subscription! I really love that you can add a sibling add-on to your boxes, doubling the contents and making sure to eliminate the fighting before it happens.
Outside of the subscription service, they also offer a fun Party Box option, including enough supplies in each box for up to 8 kids in a variety of fun themes of your choice, not sure what to do for a birthday party? Thinking a take home craft instead of a goodie bag? Save a lot of hassle (and money) and grab a party box, every single item you need to complete the crafts comes packaged neatly in the box. Looking for a goodie bag option? Yep, they have you covered there as well with their Fun Bags, starting from $6 you can hand pick a bag that either matches the theme of your party or matches the gender of the kids. I always struggle trying to fill the bags with items that a wide age range will enjoy so I really love this idea! Anything that saves me a bit of time and stress around party planning is a total win for me.
The boxes and crafts vary, the suggested age range for the crafts/activities inside is 3-7 years old, for the younger kids you might need to help them with a few of the crafts. In our Brr it's cold box, Alivia was able to do pretty much everything without much help from us. Each box includes 3 crafts, 1 activity, adhesive, embellishments, a Curiosity Card with instructions, further activity ideas and fun (sometimes silly!) facts.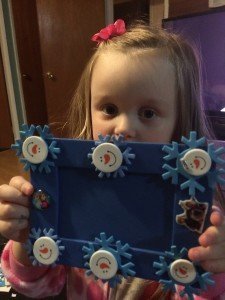 Final thoughts; I'm on the frugal side and weighing the cost of what was included in the box and how much it would cost me to keep those items stocked, plus the time to plan out the crafts, games and shopping, I think the box is definitely worth the investment. Alivia absolutely loves getting mail that is addressed specifically to her and feels such pride when she gets to be the one to open mail!
While we did receive our boxes at no charge, we are joining the subscription service to keep the crafts flowing!
Do you have a crazy craft drawer? What is your kids fave craft? Tell us in the comments!