Guidelines for child safety (and nearly everything really) have changed a lot over the years. When I think about my childhood vs my parenthood, piling into the bed of a truck to cruise to the beach vs strapping everyone in to their booster seats I give my head a shake at how times have changed. Even between the births of my own children I saw many new guidelines, like extended rear facing, but these changes were not limited to car-seats and toys (walkers anyone?). New studies, technology and accidents bring about changes all the time, including to first food guidelines.
At first Cheeky Monkey looks like the average baby puffs that are out on the market, but when you look closer, you'll see that they are made with peanut butter. Peanut butter?? As a baby's first food?  New research says absolutely! Cheeky Monkey is here, not only to fill a void in the infant snack world, but to help spread the word about these new findings and hopefully be able to spare some children from growing up with nut and other food allergies.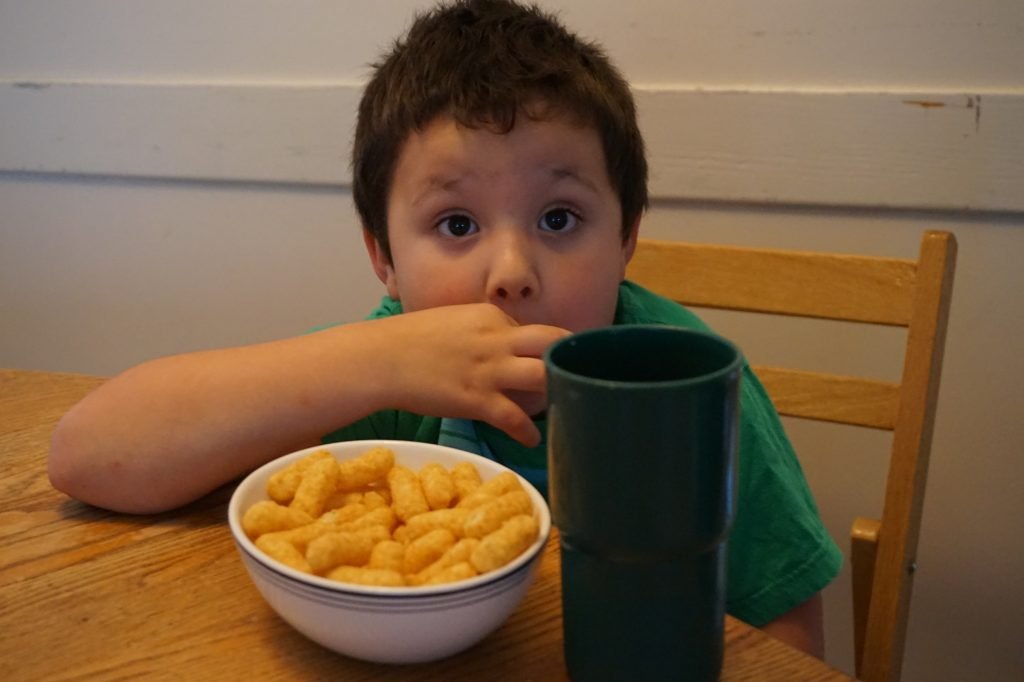 My own cheeky monkeys are born six years (and eight days!) apart. With my first I read everything about pregnancy/birth/all things baby that I could get  my hands on. I became well versed in breastfeeding, car seat safety, various rashes, and I very clearly remember being pretty militant when it came to her first foods. There was quite a list at that time, just over a decade ago, of foods that were to be avoided until toddler-hood in hopes of preventing food allergies. This included pretty well all of the major food allergens like milk, peanuts, egg whites and shellfish. I also remember having 911 on speed dial when she had her first peanut butter cookie at just over a year (recommendation then was 3yrs).
Fast forward six years and many of the infant recommendations for various things had changed and evolved based on the most current information; including first foods. Despite the recommendations that my daughter had grown up with, there was no evidence to suggest that dietary restrictions on first foods helped reduce the occurrence of food allergies in children. In fact, there was a rise in food allergies and so recommendations were made to introduce these potential food allergens around 6 months of age, and on a regular basis.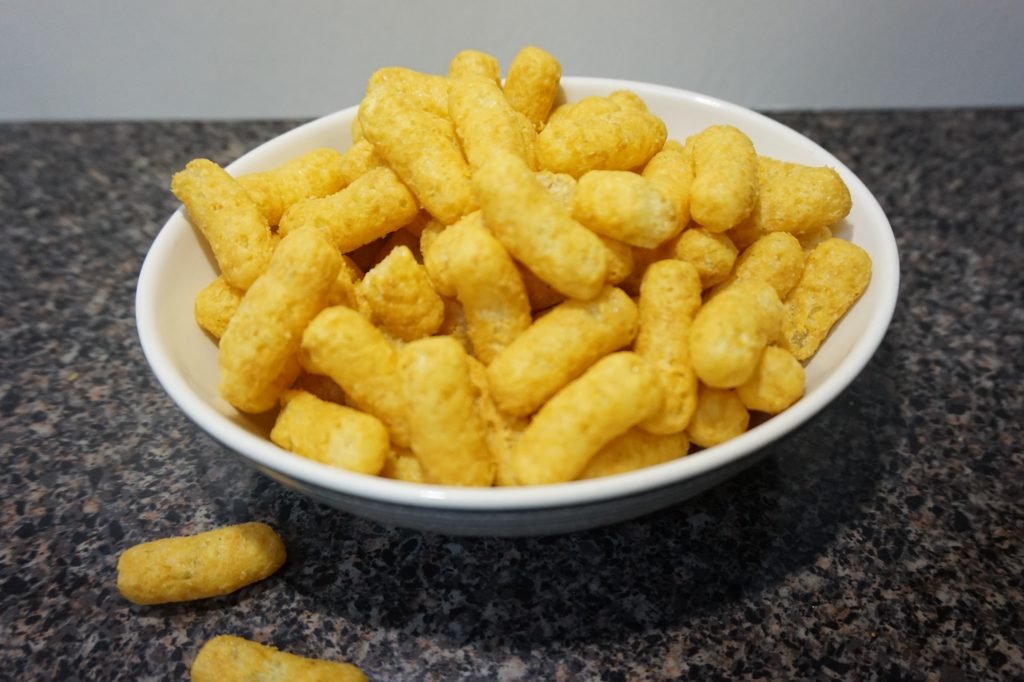 This new research comes on the heels of a recent randomized controlled trial, called Learning Early About Peanut (LEAP), that found introducing peanuts early to high-risk children cut the risk of food allergy. You may have even noticed peanuts making the headlines as of late to help spread the word (Global, CBC, CTV).
Now, of course peanut butter itself is much too thick for an infant to handle, and peanut butter cookies, though delicious and much easier texture-wise, are also loaded in sugar. No, the answer to introducing peanut protein came in puff form. Not only are Cheeky Monkey Peanut Butter Puffs low in sugar, but they are gluten-free, 100% organic and contains no trans-fats, artificial flavouring or GMOs.
Cheeky Monkey Peanut Butter Puffs are the creation of Tzippi Witz (with the help of a few friends), an Israeli entrepreneur, mother of four, dedicated vegan, and lover of all things nutritious and delicious. She grew up eating peanut butter. And has always loved a good crunch. And she wanted to make a snack we could give to even our youngest kids. And maybe she's a bit nutty. So she came up with a crunchy little, melt-in-your mouth puff of goodness.
And goodness they are! Perfect for little hands, these peanut butter puffs are a hit with older kids and parents too! And, while you may not be able to send them to school or daycare because of allergies already present, Cheeky Monkey Peanut Butter Puffs are full of protein making them a great after-school, evening or weekend snack.
Connect with Cheeky Monkey
Cheeky Monkey wants to share the goodness and the message that  introducing potential allergens early might actually prevent food allergies from occurring, and so they have graciously decided to send 1-case of Cheeky Monkey Peanut Butter Puffs to one lucky reader – either to share, or enjoy all on your own! Enter below.
a Rafflecopter giveaway

{This post is sponsored by Cheeky Monkey, all opinions and our willingness to share this message are our own.}