Phew, do you hear that parents? It's the sound of the first week of school behind us. For many, it means we're finally into some sort of a semblance of a groove, the rest of us are still floundering pathetically through gradual entry kindergarten and are longing for a routine! Either way, we have really been enjoying the structure school has set out for our family.
We have noticed with A that when school is out, she's ready to watch TV or play on her iPad and we're trying to curb screen time majorly at home, because of this we've adopted much more family game and play time. Thanks to Raincoast Books, we got to #PlayTestShare a couple of fun activities and this fun new game – Za Za Zoom couldn't have arrived at a better time in our home.
Za Za Zoom is a game of serious imagination, created by one of our favourite authors Herve Tullet – the mastermind behind the 'Press Here" book it encourages not only imaginative fun, but creative thinking that stems far past a "win" at the end. This open ended game is unique in the sense that it is one part matching game, one part dominoes, plus fun additional games that you can create as a family! Our personal favourite was the road building adaption, A loves flipping over the cards and trying to build the biggest road she can.
This uniquely clever game works to hone memory skills as you make your own fun adventures – the fun pattered cards are very Herve Tullet-esque, fun, scribbly and silly and very much so remind me of Press Here! The cards can be used to play a flip over memory game, colour recognition, shape recognition and so much more – the different games you can play are really only limited by your imagination with this game.
We have been playing this game nightly since school started, and it quickly became a family favourite. After bath time we all end up on the floor battling it out with the cards to see who can build the longest road, who can find the most matches, and who can make the silliest design. Za Za Zoom is recommended for children 3 and up, and works well with 2-4 players. Though littles could certainly play the memory game easily on their own. Za Za Zoom also includes some game ideas on the underside of the box  (hello not losing the rules paper…..) so get you started.
With school in session and getting into a routine of my own I have been on the hunt for ways to relax once little one is in bed, while I love a good bubble bath and a good story sometimes I just seriously want to melt into an activity that requires no thinking, no questions, no tablets or phones, no nada. And lucky for me, adult colouring just happens to be all the rage right now!
I had the immense pleasure of being able to choose this bad boy as my special #PlayTestShare activity and let me tell you, I have it squirreled away far from little kinder eyes. I have had a few adult colouring books in the past but haven't fallen in love with any of them. The Fantastic Collections has entirely won me over with Steve McDonald's unique use of photo-based pages that tug at your nostalgic heartstrings. Creating a beautiful and intimately detailed line of drawings of amazing collections of objects that you'll surely fall in love with too!
In this newest coloring book by the author of the internationally bestselling Fantastic Cities,  you'll love the retro feel, museum collections, antiques or quirky toys or maybe you just prefer the everyday beauty in leaves, butterflies and outdoor fun, McDonald created a playful and immersive book that is as lovely to look at as it is to colour! And dinosaurs…. how awesome are the dinosaurs?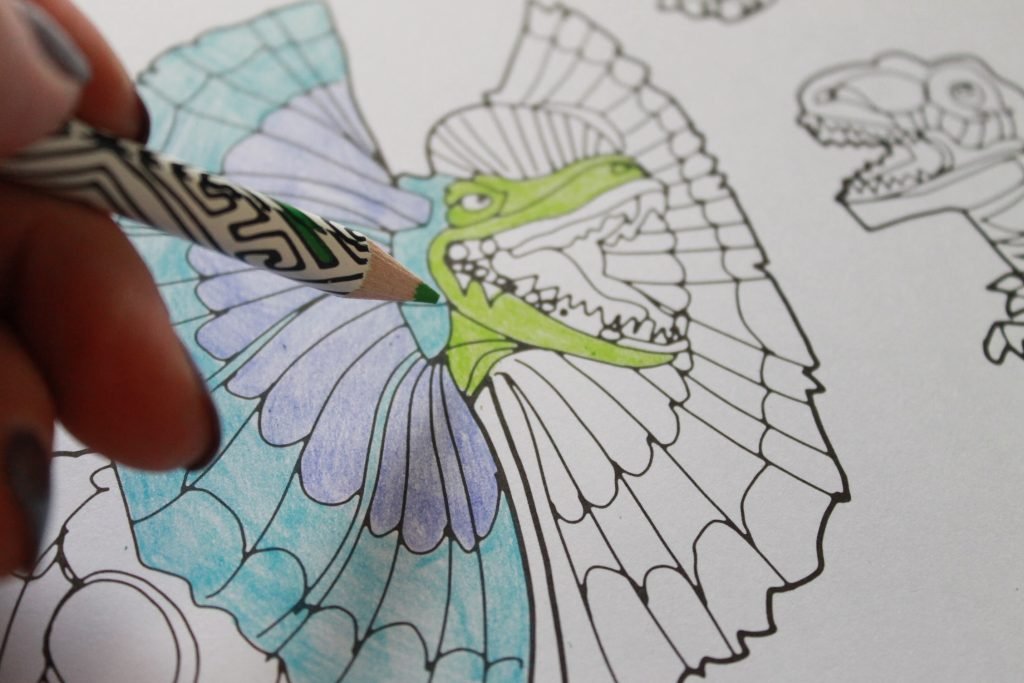 Adult colouring isn't just great for relaxing, with so many of us depending on computers, tablets and smart-phones for work we are hardly exercises our fine motor skills any longer. Trust me, colour for a couple of hours and see how your hand feels in the morning! I personally love curling up on the sofa once everyone has gone to bed with my freshly sharpened pencils and melting in to a new page.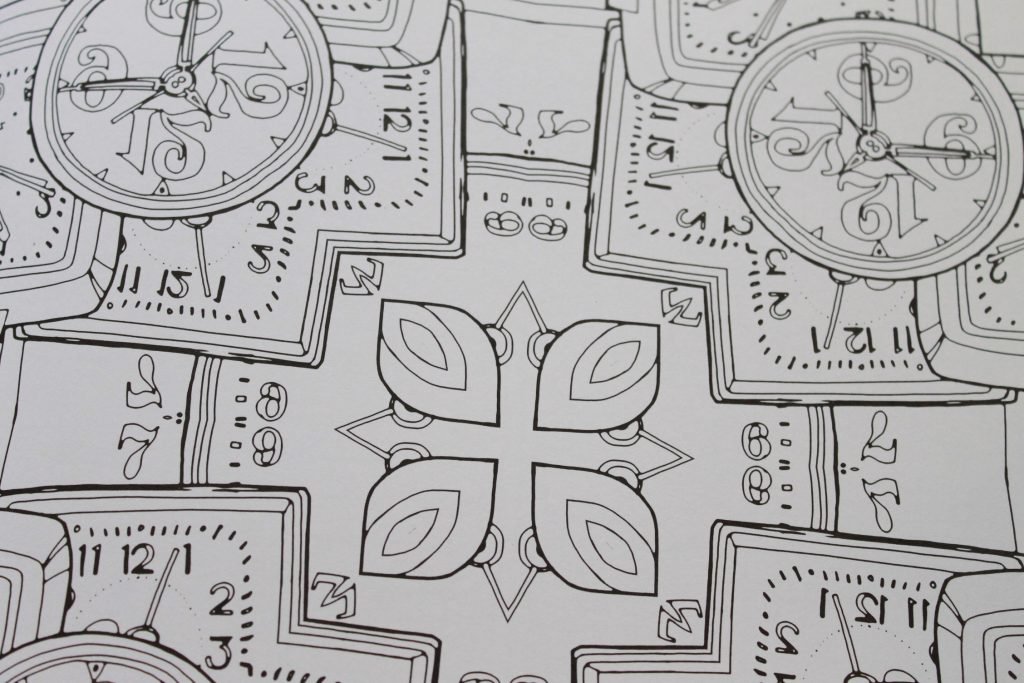 There are some seriously fun new games and activities over at Raincoast Books #PlayTestShare headquarters, including our faves here! We've partnered with some fabulous bloggers to share our favourites and even give some of them away. One lucky British Columbia Mom fan is going to win two of the nine games/activities we have shared on our blogs! Make sure to head over to check out the entire #PlayTestShare list to choose your favourites, then come back here to enter. Good luck! Contest runs September 12-20, 2016, winner will have 48 hours to claim their prize. Open to residents of Canada only.