It's always great when you find a fun outdoor toy. And even better when it can be played indoors and in multiple ways. While the Zoom-O is billed as a summer toy, we think it works even better indoors, especially on a rainy day when the motivation to go outside is lacking. And, with fall nearly here, we will have plenty of those. This fun new toy by Blip Toys focuses on durability and value, and of course, high flying action. How high? Up to 100 ft!
The Zoom-O is a "high-performance disc launcher with one-of-a-kind technology and intelligent design." It includes the launcher/net, six discs and batteries – I love toys that come with batteries. The kids could not wait to rip off the Try Me packaging and see how high and far they could launch their discs.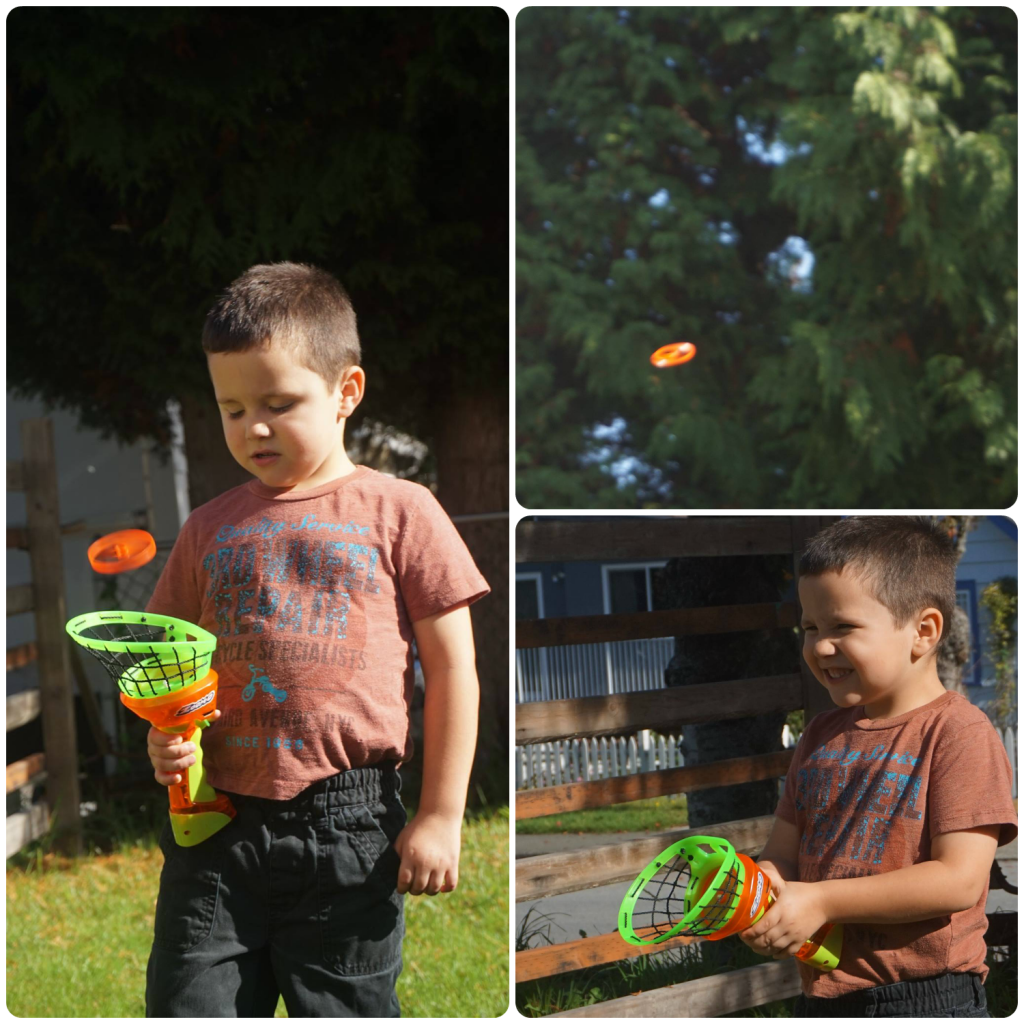 We actually played with this toy in several ways – trying to land the discs in baskets, catch them in the net, whose could go farthest down the hallway. It became a bit of a skill challenge to give the disc just enough juice with a short button push for precision flying, or pressing it long enough that the disc soars higher than anyone else.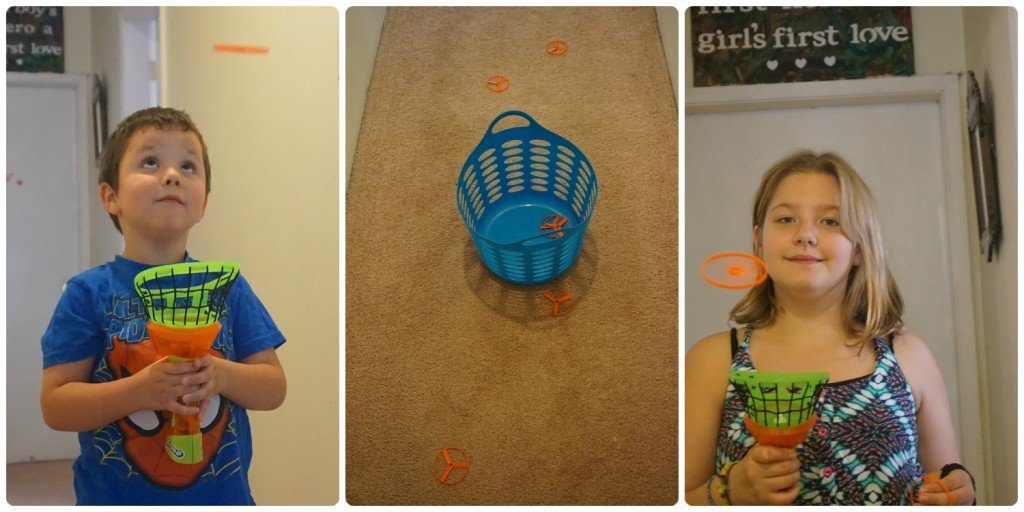 With many outdoor toys, there's always a risk of losing the item, whether on a roof, in a tree or over a fence, and with these high flyers, you'll want a lot of room where it can land safely. They won't break any windows, but they may be hard to find. I really like that the Zoom-O isn't so powerful that it cannot be used indoors, so I'm not worried about the discs knocking pictures off the walls. Using the Zoom-O indoors also greatly enhances your chances of finding the discs when they land. This fun, strategic game is perfect for kids 5 and up, and we might not be afraid to admit we might have played with it for awhile as well – it's a fun challenge!
But, whether indoor or outdoor, my whole family agreed that the value was definitely there for the $11.97 price tag, and with the Zoom-O  readily available at Walmart, it's easy to get your hands on one!
Product Information:
Age recommendation: 5+
MSRP: $11.97
Availability: Walmart.ca
Website: http://www.rptoys.ca
{Disclosure: We were provided with a product sample to facilitate our review, all opinions are our own.}