I refused to believe it up until a few days ago, but Winter is coming. Notoriously, us West Coast folks wait until the very last minute to accept our impending fate, but with last years snowmaggedon that left much of Metro Vancouver crippled and covered in a sheet of not so fun ice, I'm determined to get ahead of the game this year. The West Coast is notorious for springing Winter on us with no notice, and I'm not getting stuck this time.
Last year, I convinced myself that my used mud and snow tires would be "fine" for winter and well…. I was wrong, very very wrong. I'm embarassed to admit how many times I needed a push on a snowy street, or how many times I just stayed home because I didn't feel comfortable with the tires I had. Living at the top of a hill during a snow storm calls for a much more reliable tire and I'm happy to report that this year I made the jump and purchased a brand new set of Michelin X-ICE Xi3 tires. It's not even snowing here yet and I am already noticing a huge difference in how my car handles on the road.
While it may not be snowing on our hill yet, I can look out my back door and see the snow piling up on Cypress Mountain. We're incredibly lucky to have the mountains so close, and we love being able to just wake up and go snowboarding, skiing, snow-shoeing or just sledding on the hills, but without proper winter tires… we aren't even supposed to be on the highway leading up to them!
To enjoy winter to the fullest – whether weekend road trips or driving kids to after-school activities – you need to make sure your vehicle is prepared to handle whatever driving conditions you may face. We want to make sure you're prepared with a few easy-to-follow tips.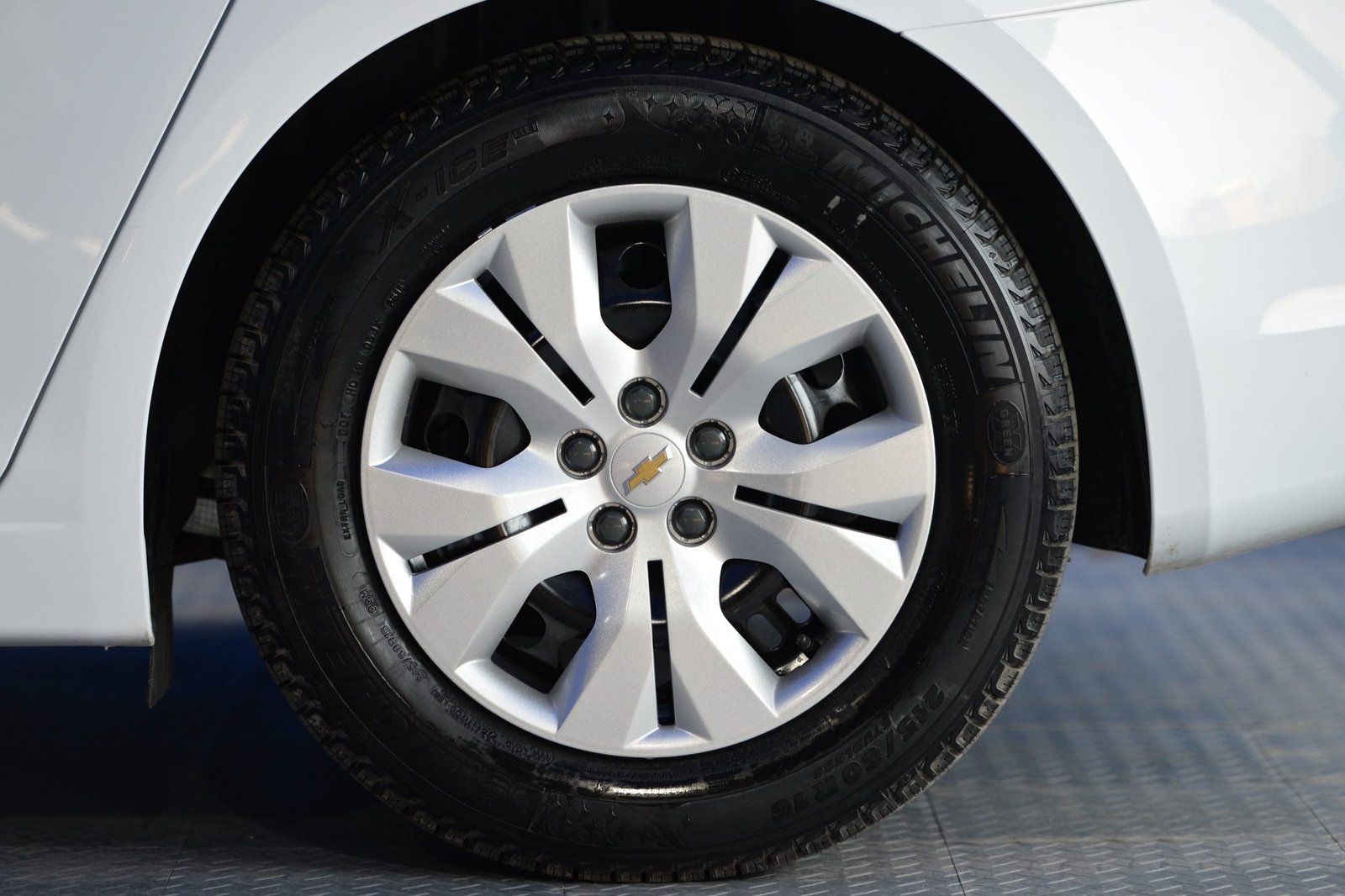 1. Winter Tires.
Winter tires should be used as soon as the weather consistently approaches 0 degrees Celsius or freezing. Winter tires handle differently in cold conditions and can drastically improve your cars handling on your trips. Winter tires are made of a rubber compound that allows them to remain flexible in cold weather, like the FleX-Ice™ compound in Michelin X-ICE Xi3 tires. Their tread design, which is deeper and includes many fingernail-like cuts known as sipes, improves the removal of water and snow and aids grip while shortening your braking distance in wintry conditions. It's important to have four high-quality winter tires installed, regardless of your vehicle being front-, rear-, four-wheel and all-wheel drive.
2. Safety/Emergency Kit
Keep a basic winter safety kit in the car that includes at the bare minimum a blanket, shovel, and some food and water. Kick your kit up a notch and carry jumper cables and emergency flares if traveling off the beaten path. If you have kids, a comfort item or two can also helpful like a small stuffy or book. We have an emergency kit in our car that has heat blankets, a first aid kit, glow sticks and more. You can prepare your own safety kit, or check out what we have in ours and grab your own. I also always keep a yogurt container filled with road salt or kitty litter to help with traction if I do get stuck somewhere.
3. Spare phone charger
Most people think they are safe with the phone charger they have in their car, but if your battery dies and you are stranded, there's no way to charge that phone! Keep a hand crank charger in your glove box or emergency kit or invest in a power bank that you keep with you at all times (or at least re-charge often if you leave it in the car).
4. Be Informed
This may seem like a no-brainer for many, but when you are in a rush to get somewhere often times we jump in the car and just go. Taking a moment to check the road conditions before leaving the house to plan your route can be paramount in getting to your destination safely (and likely less agitated if you avoid any accidents). There are plenty of online resources, apps, and helplines available. Find one that's updated regularly. There should be no reason to put yourself at risk on a dangerous road.
5. Stay In Touch
When I lived in the interior this was surprising to me, how many people stayed in touch just even on their commute home from work. We would tell people we were leaving work, if we ran into any issues along our route, and our expected time of arrival. This saved many friends, many times who ended up stranded on a snowy hill. If you are traveling anywhere, make sure someone in your circle knows when you should arrive and stay in touch if you are delayed for any reason. Remember to do so hands-free, and only pull over when it is safe to do so.
We're sharing this information with you simply because we love the product. Michelin tires has always served my car amazingly and we have first-hand experience with these tires and a *lot* of snow and love them. My husband bought these exact same tires last year and they saved us during the snowmaggedon. We would not have been able to make it back up our hill without them! I was determined this year that I was going to feel confident driving in the snow, and having proper tires is the best way to do so.
We both grabbed our tires from Costco Canada and Michelin tires are on sale until December 3rd, 2017. There's also a ton of perks that come from grabbing your tires from Costco including cheap tire switch over ($10 a tire, if purchased from Costco) and tons of other things. So if you haven't grabbed or put on your Winter tires yet, here's your reminder that once it's snows… you don't want to be frantically trying to find tires.
Drive Safely!