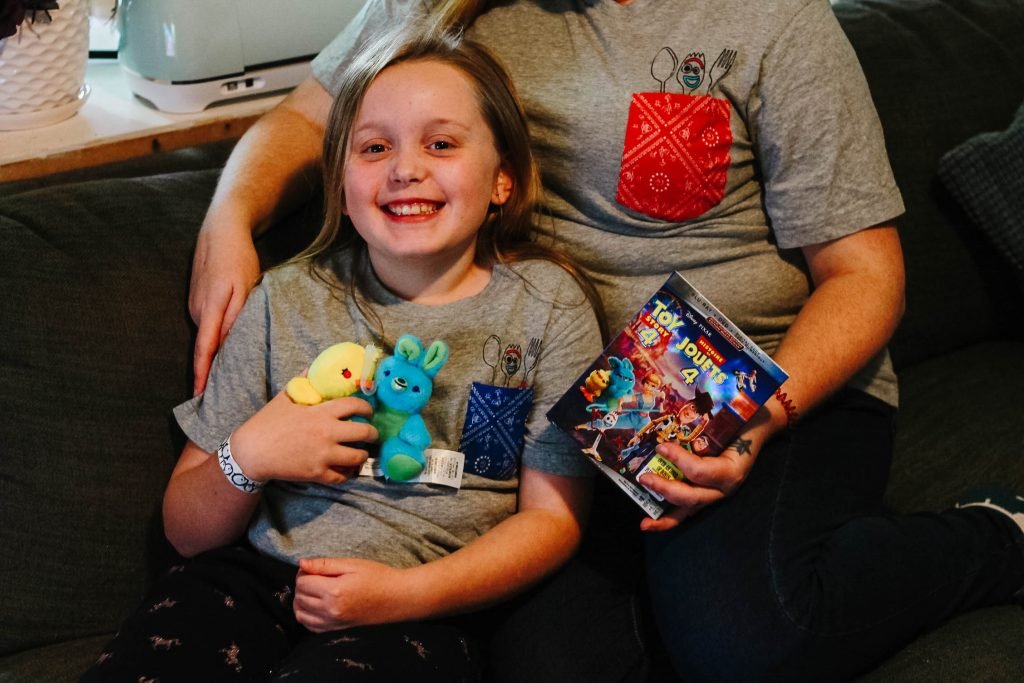 I was 13 years old when the very first Toy Story movie opened in theatres. I still have fond memories of watching it often and laughing with my mom. Looking back on it now, I see how the imagination of the toys must have affected her, knowing that I had outgrown my own toys not long before.
Over the past 24 years, I've seen every single Toy Story movie in the franchise more than once. It's often a movie I reach for with A for family movie night. It made perfect sense to end the series with a family movie night at the theatre on opening day. I'm pretty sure I left part of my head behind with those closing credits.
Not many movies make me cry, but the end of this journey was a hard one for me. I'm so thankful I was able to share this with my little one though!
Don't worry though, the entire movie isn't a tearjerker and there is plenty of action and laughs to be hard throughout. Follow Woody on a mission to protect Bonnie's newest friend – Forky, who relates a bit too much to the trash can instead of the toys. My personal favourite thoughout the entire movie is the arrival of a Canadian Icon – Duke Kaboom.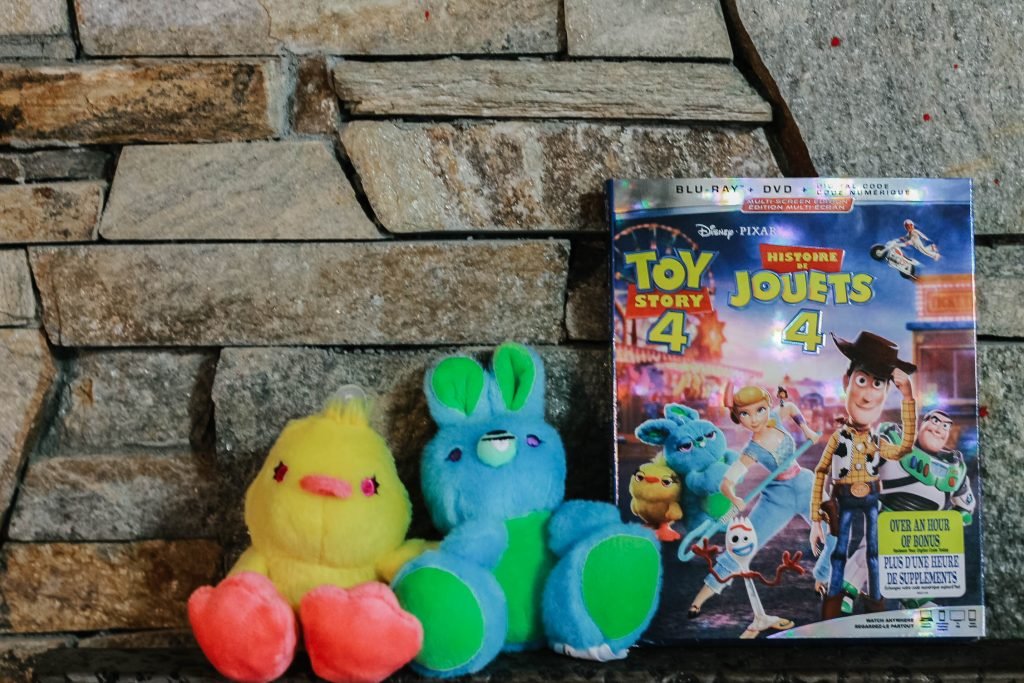 Packed with old friends and new faces, the fourth film in the beloved Toy Story series, which leads Woody to an unexpected fork in the road, arrives home on Digital in 4K Ultra HD™ and HD Oct. 1, and on 4K Ultra HD™, Blu-ray,™ DVD Oct. 8. In "Toy Story 4," Woody (voice of Tom Hanks) has always been confident about his place in the world, and that his priority is taking care of his kid, whether that's Andy or Bonnie. So, when Bonnie's beloved new craft-project-turned-toy Forky (voice of Tony Hale) calls himself "trash," Woody decides to teach Forky how to embrace being a toy. But a road-trip adventure, including an unexpected reunion with his long-lost friend Bo Peep (voice of Annie Potts), shows Woody how big the world can be for a toy. In addition, carnival prizes Ducky (voice of Keegan-Michael Key) and Bunny (voice of Jordan Peele) bring a new level of fun to the film.
We want to help you welcome the final chapter of Toy Story home! Enter to win a copy of Toy Story 4 on Blu-Ray of your very own! Ready to win? Read on!
HOW TO WIN
Like THIS POST on Facebook
Leave a comment with your favourite Toy Story character
For an extra entry – leave us a comment on the Facebook post above!
Cross fingers! You can enter DAILY by leaving us a comment on either post, good luck!
That's it! We'll draw a winner from all qualifying entries on October 24th. Contest is open to residents of Canada who have reached the age of majority. Good luck!
{This post is shared with you in partnership with Disney Studios Canada}