One of my favorite parts of being a blogger has always been getting to sample from different companies that I've always admired but haven't had a chance (or keep forgetting!) to try. Groceries are expensive, and admittedly natural products are higher on the cost spectrum. I know I am personally more likely to purchase a product if I have had a chance to try it beforehand but it seems that natural sampling opportunities are few and far between unless you happen to live next to an organic grocery store.
SocialNature agrees with that to! They want to give everyday consumers the chance to try before they buy. In exchange, all they ask is that you write a quick (or long!) review of your experience with the product on their website and in return they'll send you products from brands that care for the planet, respect animal rights, benefit the community and promote wellness.
The process is super simple. Sign up on their website and fill in your profile. Immediately you'll have access to the dashboard with not only active sampling campaigns but also previous campaigns that may be now offering a discount or promotion especially for Social Nature members! Social Nature rewards community members that leave honest, complete reviews. The more engaged you are with your reviews and sharing, the higher your chances of being selected to participate in your "WANT"ed campaigns. Seems pretty fab right? SocialNature wants to get these products into your hands – so make sure to keep an eye on your email's for updates, with products launching weekly you won't want to miss out.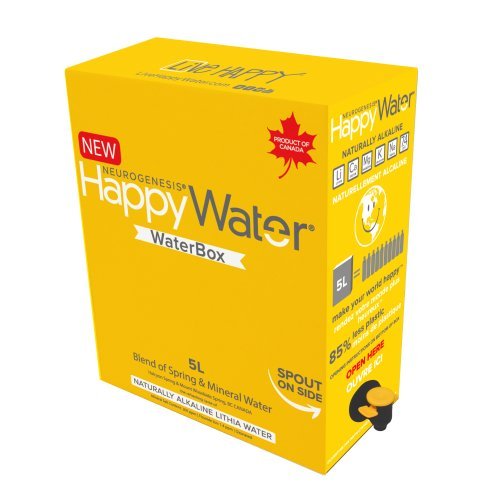 Good news for our readers – if you're eager to start you can apply RIGHT NOW to review Happy Water 5L Water Box, SocialNature has generously given British Columbia Mom readers the chance to have priority access to this campaign (and more.. check out below!).
Happy Water boasts:
Proprietary blend of two BC springs
Naturally alkaline
Ideal pH for the body – 7.4 pH
Naturally-occuring electrolytes and minerals
Lithia, Magnesium, Potassium, Sodium and Calcium
Free from any additives or chemicals
100% recyclable and BPA free
85% less plastic than bottles (500mL)
Portion control tap
Sourced and boxed in BC, Canada
WANT Happy Water? Sign up now! (Open to BC & Ontario only, sorry!)
Want to get started and #TryNatural with SocialNature but Happy Water isn't your thing? I've got a list of all the campaigns currently open – note: the campaigns close once they have reached their capacity which can be at any time. Don't worry though, if you aren't chosen for a review, you'll have exclusive access to coupons or discounts so everyone wins! You'll notice on my links a referrer code afterwards – these aren't affiliate links or anything shady, it's just to make sure they know you have priority access. Feel free to WANT all or none, it's totally up to you!
Current open campaigns:
Larabar Uber Dark Chocolate Pecan with sea salt bar 
Hippie Foods Hippie Garden Chips (my favvve!)
Amazing Grass Green Superfoods Tri-Pack
Nature's Way Flavored Liquid Coconut Oil
6 Mountain Teas Pu Erh Tea Tablets
SocialNature wants to help make Green Mainstream – by trying and sharing your opinions on these fabulous companies you're helping them reach more like minded folks who are passionate about healthy eating, sustainable products and much more.
Because we love our readers, we'll try to stay on top of new campaigns and share them with you! Which campaign are you most excited for?