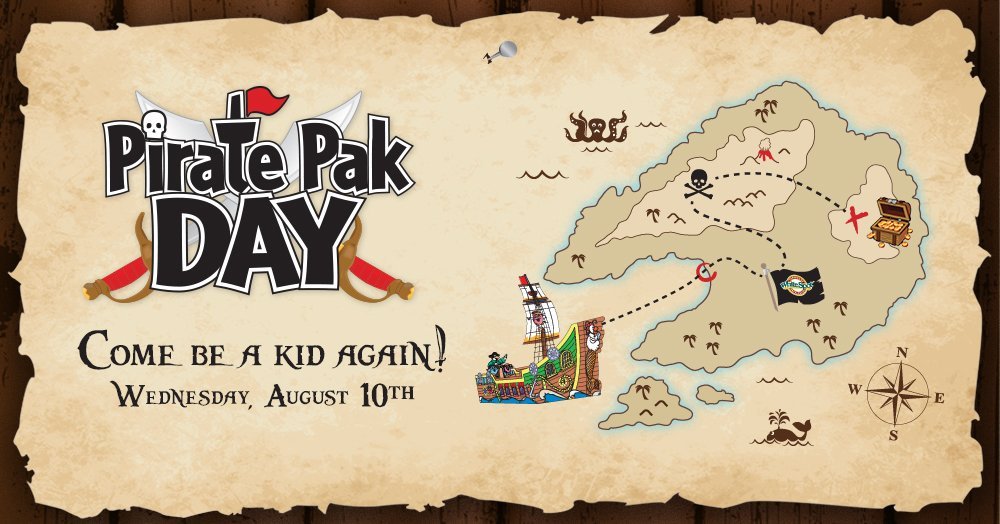 Ahoy Mates! 'Tis that time of year again, one of my favouuurrrriiite times of year. The chance to be a kid again (who didn't love the iconic White Spot boat when they were growing up?) all while helping send very deserving kids and young adults with life threatening illnesses and chronic disabilities to camp, this is the perfect chance to enjoy a family night out and support a fabulous charity.




If you're like us, and actually look forward to the chance to enjoy a Pirate Pak without someone giving you the side-eye, you'll be happy to know that it's that time of year again! For one day only, adults can order a few different adult menu items and have them delivered in the super fun, never changing, Pirate Pak! This cardboard boat has been around since I was little (and long before I'm sure) and comes complete with fries, drink and a sweet ice cream treat when you're done.. oh, and some pirate bounty in the form of a delicious chocolate foil coin.
We've shared this event every year, and it's been amazing seeing the total raised rise each year. Last year, over 45,000 Pirate Paks were sold JUST on Pirate Pak Day – how amazing is that?
So, not that you need any more excuses to rock the Pirate Pak, however! For every adult Pirate Pak purchased, $2 will go to the Zajac Ranch for Children, to date Pirate Pak Loving families have helped raise over $450,000 for Zajac Ranch and sent over 300 kids to camp.
Head over to check out the menu for Pirate Pak day and scope out what you'd like, All Adult Pirate Paks include creamy coleslaw & 'endless' fries plus a soft drink, the famous chocolate coin and a scoop of premium rich ice cream. Available for dine-in & takeout.
We highly recommend popping in early as this day does draw a crowd and waits can be long, it's worth it though!
Event Details:
What: White Spot Pirate Pak Day 2016
When: Wednesday, August 10
Where: White Spot Restauraunts in British Columbia & Alberta {Find your closest location}
Enjoy the grub and make sure to post & follow along on social media with #PiratePakDay &  #whitespot