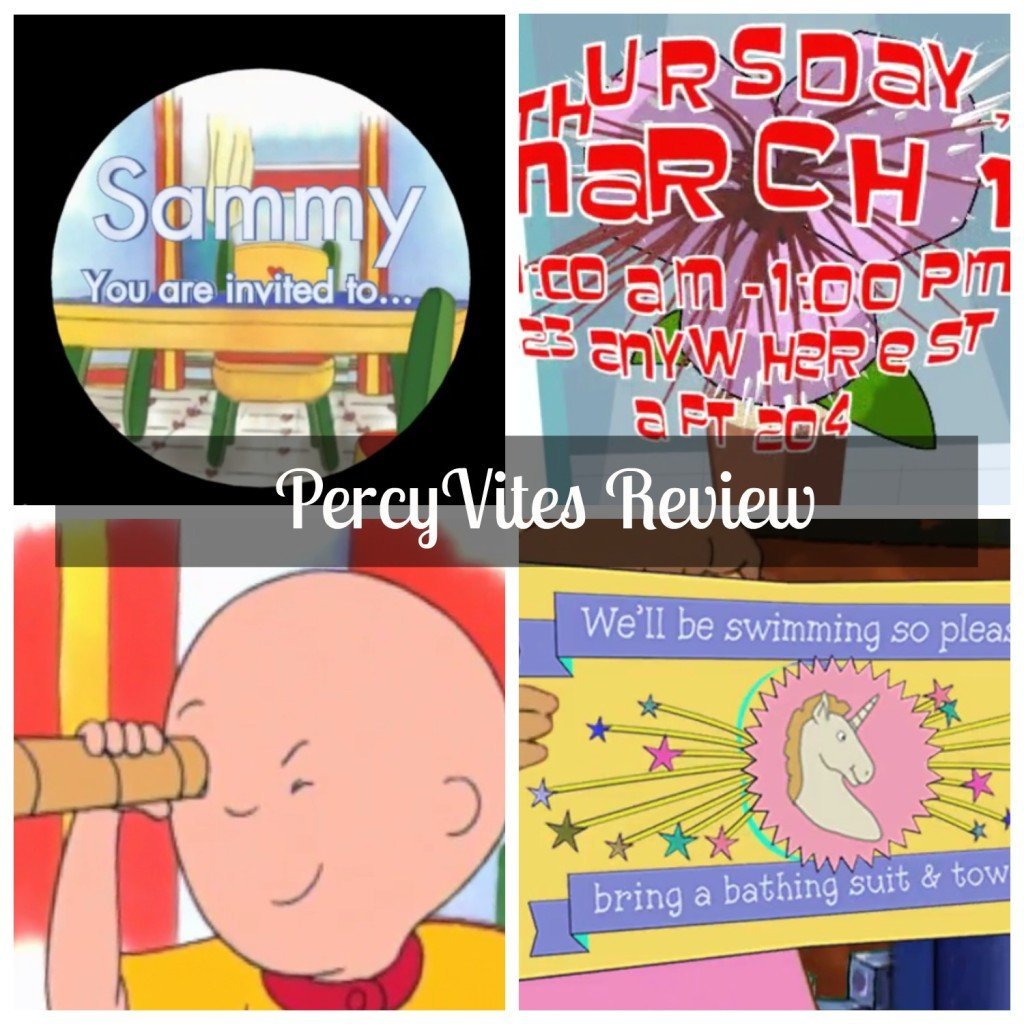 If you're anything like us, last minute planning sometimes just manages to creep up on you. As much as you WANT to plan in advance it doesn't always seem to happen that way. Picture this, it is 4 weeks until your child's birthday party and you still have not been able to decide on what to do for invitations. Do you mail them? Make a generic facebook event page that people may forget to check? Do you hunker down for an evening on pinterest for some DIY inspiration and pray that you'll be able to pull them off? Maybe buy some generic invitations at a store that will just end up in the recycling? All of them sound kind of boring for a kids party don't they? How about checking out PercyVites and create a personalized video invitation starring your child and their favourite character?
Kids love seeing themselves in videos and Percyvites gives you the opportunity to personalize with a fun photo that your child can even help choose! Curious what it's all about? Watch the video below.
PercyVites are available in a variety of kids themes including:
Arthur
Caillou
Johnny Test
Max & Ruby
Percy the Robot
There are also adult themes available including:
Dinner party
Wedding
Percy Invitation
Percy Thank You
With each theme you can choose to send an invitation or a thank you e-card. PercyVites are fully customizable (with mom and dad's help!) to suit all your invitation needs and only cost $0.79 per invitation. The invitations are memorable and downloadable – they are sure to be a favorite for all kids. I know Nicole is constantly asking to see the ones we created.
The eco-friendly platform also contains the Percy Party Dashboard where the host can keep track of the status of invitations as well as communicate with party guests. Guests are also able to add the party directly onto their calendar which certainly helps with reminders. Also, if you forgot someone on your guest list when you sent out your initial invitation, you don't need to worry. On your Percy Party Dashboard you able to send out additional and individual invitations.
PercyVites are quick and easy to make and send. Not only can you personalize invitations, but you can personalize your thank you e-videos to each person receiving them. After your invitations or thank you cards are sent, you will have access to them for 90 days.
Being a single mom who works full-time, PercyVites are the perfect solution for my invitation and e-card needs. Not only are they easy and quick to make, but they are individually customizable and do not put a big dent in the wallet.
Connect with PercyVites
Are you ready to get the party started with a Giveaway from Percyvites? One lucky winner is going to take home 20 custom filled loot-bags and a $20 voucher to PercyVites to help take some of the stress out of your party planning. Enter below!
Who's birthday would you like to celebrate with PercyVites?