Be still my stationary, art print loving heart…
If you are anything like me, it can take hours to decide on the perfect holiday card, I usually spend a good hour scouring through 12+ pages of options, clicking on them each, adding a photo only to discover that the photo just doesn't fit with the theme, frustrated I start over at square one. By the end I basically end up settling because I can't find the perfect fit for my needs. 
I like to be unique. I put a lot of thought into my cards, gifts, decorations and wrapping when it comes to Christmas. I like things to be memorable, cherished and a lasting tradition. I am always on the look out for options to help make my holidays that much easier and Minted.com is my new go-to. I've had a few trips over to Minted in the past year, drooling over the art prints, each done by a different indie artist.
When I was contacted to provide a review of Minted, I jumped at the chance. I am a very sentimental momma and everything I can do to cherish these fleeting moments as our princess grows up right before our very eyes is incredibly important to me. I want memories that are tasteful, elegant and will last through the years, I want Christmas cards that are versatile and will not just be tossed out when the year is over. Minted has really thought of everything to make your Holidays that much easier, right down to offering
ornament Christmas cards, I know some grandparents and family members in my family that would love to receive such a heartfelt card.
I decided to do a little poking around Minted's website and ended up in the Holiday Cards section, immediately after clicking the "one photo" option, a pop up screen showed up asking me…
Um.. heck yes! One of my biggest pet peeves when trying to pick my cards during previous years was not knowing what it would look like on different cards! Now.. I can see it all at a glance… Hallelujah! Not only that, their default paper option is a thick and luxurious stock in an off-white hue with a creamy cotton texture, usually reserved for fine stationery. In other words… it's stunning! You can also upgrade to premium recycled paper, pearlescent paper or double thick paper, depending on the look you are trying to achieve. You also get a free digital proof which each item ordered! 
Each card comes with a slew of customizing options from card shape, paper stock, colors, and your fonts. It's pretty much guaranteed that no one on your Christmas list is going to receive the exact same style from someone else.
So why Minted? You are supporting a local artist, someone with a passion for what they do. You are offering a unique gift that is personalized, timeless and is sure to leave the recipient smiling.
Minted's community of independent artists and designers are located in 48 states and 43 countries. They are illustrators and textile designers, painters and packaging designers, marketers and stay-at-home moms. Some have design degrees, and others are participating in Minted competitions to learn design for the first time. They share a deep love for creative expression, personal development, risk-taking, and most importantly, paying it forward by helping each other.
Minted doesn't just offer Holiday Cards, in fact they are very well known for their incredibly beautiful and unforgettable wedding invitations, limited edition art prints, fabric & decor (including children!), check out these adorable personalized room signs, with so many designs it's easy to find one that that matches your room theme perfectly!  I am also so in love with the Map Gifts, how breathtaking would one of those prints be framed with family photos for grand parents or loved ones that may not be travelling to visit for the Holidays?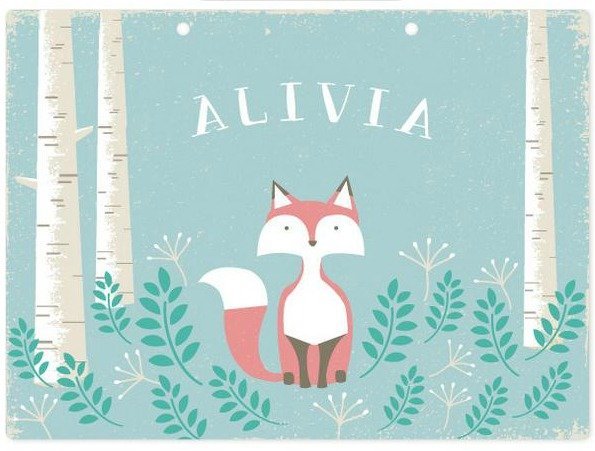 I am so impressed with the diversity of what is available on their website, there really is a gift for everyone on your list, have an event coming up? Make sure to take a peek through the party decor & paperie section for everything you could ever imagine to get started planning your dream party!
How far in advance do YOU order your Holiday Cards?
(Disclosure: I was provided with a Minted.com credit in exchange for my review of their website. All opinions are my own, no further compensation was received).