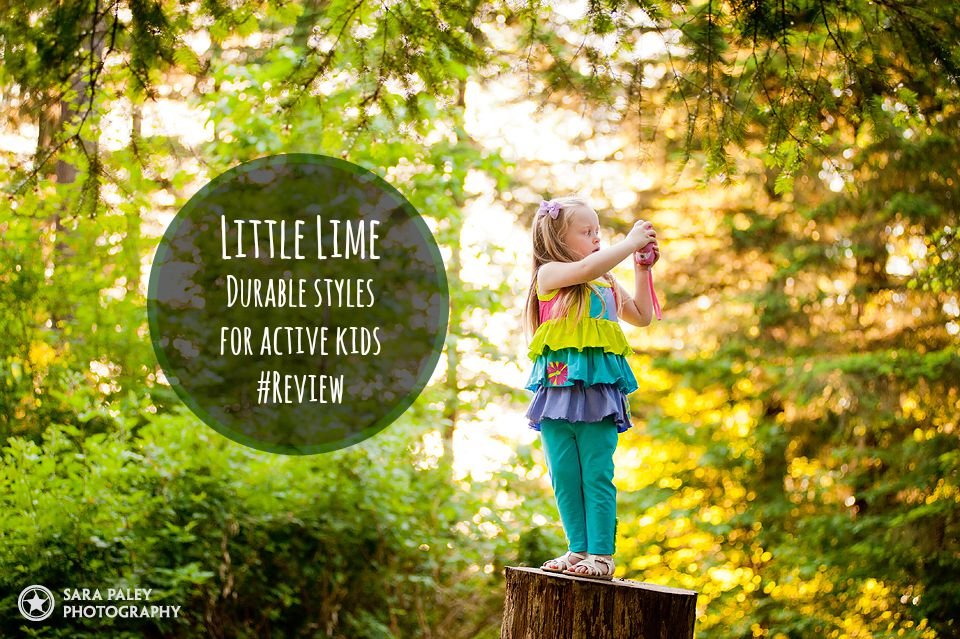 When I was pregnant, I had vivid dreams that I was going to have a boy. I had visions of light blue everything, trains, trucks and mommy's little guy. Clearly, the universe had other plans for us because my house is now overflowing with pink, ruffles, lace and baby dolls – everywhere!
I've learned to embrace it though, I love dressing Alivia in big bursts of fun colors – let's be serious… when you're 30, it becomes a lot harder to pull off rainbow mismatched clothes everyday, right?
When I discovered Limeapple, a Canadian lifestyle clothing brand for girls and pre-teens, I was immediately immersed in a sea of vibrant colors, fun styles and age appropriate designs. With one look through their website it's hard to not fall in love with every style! Just recently, Alivia and I teamed up with Sara from Sara Paley Photography to test out just how durable Limeapple Little Lime is when it comes to a 4 year old who doesn't stop moving…. 
Limeapple is the premier lifestyle brand for young girls and preteens. Offering a variety of feminine, fun and stylish girls' clothing in sizes 12 months to 14. They're a favorite among preteens – and their moms – because their styles are energetic, bright, comfortable and age-appropriate. From active wear for a fun day to casual wear for school or boutique clothing for a special event, Limeapple offers something for every girl.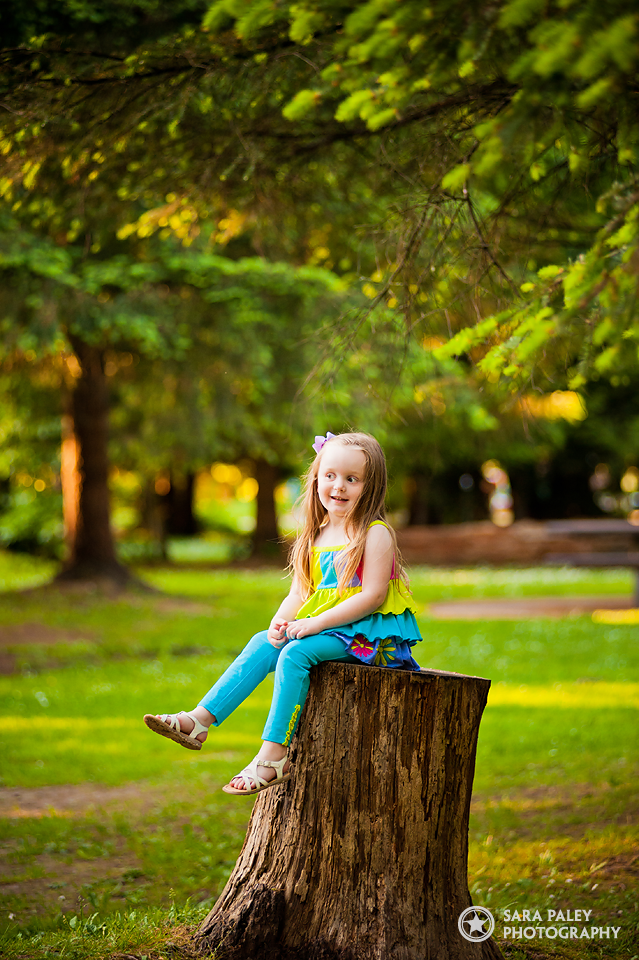 One of my biggest pet peeves when it comes to finding clothes for Alivia is the lack of age appropriate summer clothes. I have no interest in dressing my 3 or 4 year old in booty shorts and a crop top yet it seems most of what I can find is just that. Alivia is a pretty tall kid so most shirts need to be quite long to not creep up when she's off running and playing. Our first impression of our Little Lime outfit was it is perfectly age appropriate for the 0-4 year old group. The fabric is stretchy but not clingy and the patterns are fun and whimsical. No silly sayings sayings that she can't read, no weird clingy spots – everything fit her just as it should fit her age!
We let Alivia pick her pattern, she was immediately drawn to the bright fabrics and fun ruffles and as you can tell she definitely made a choice that really personifies her personality. She told me she felt like Rainbow Dash from My Little Pony in this outfit and took off through the forest.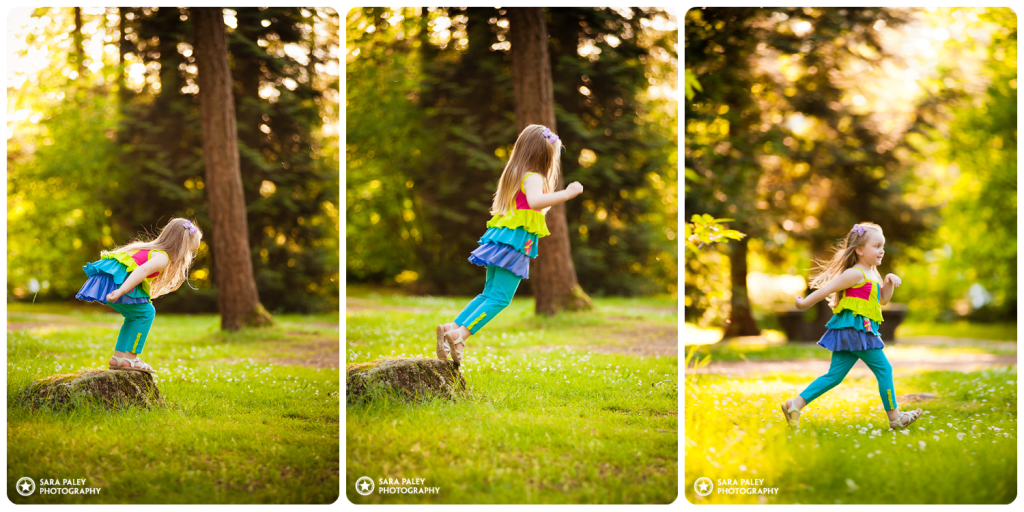 We went with a size 5 in the Angi pattern, Alivia usually wears a 5/6 in most stores so I was pleasantly surprised that this outfit was actually a bit big on her – the pants aren't tight around the bottom cuff so they can easily grow into a super cute pair of capris! We put these clothes through the ringer at the park and I was quite happy with how well they held up. This pattern is 97% cotton, 3% spandex and pre-shrunk for a true fit, total plus is it's machine washable; tumble dry on low for best results, we just hung ours to dry. Most sizes run quite true to size and with them being preshrunk you don't need to worry about any unexpected laundry surprises.
With exclusive Limeapple Little Lime designs varying from sleeveless to sweater outfits, there truly is a design that will work for any little active girls. Once they outgrow Little Lime, don't worry! Limeapple carries a full line of dance wear, boutique designs, everyday styles and active wear for preteen girls up to size 14. With free shipping in Canada & the US with all orders over $25, it's the perfect time to take advantage of their sale prices and stock up on some back to school wear.
Do YOU love Limeapple as much as we do? Then make sure to enter to win your very own Little Lime set courtesy of Limeapple below!
a Rafflecopter giveaway

Good luck!