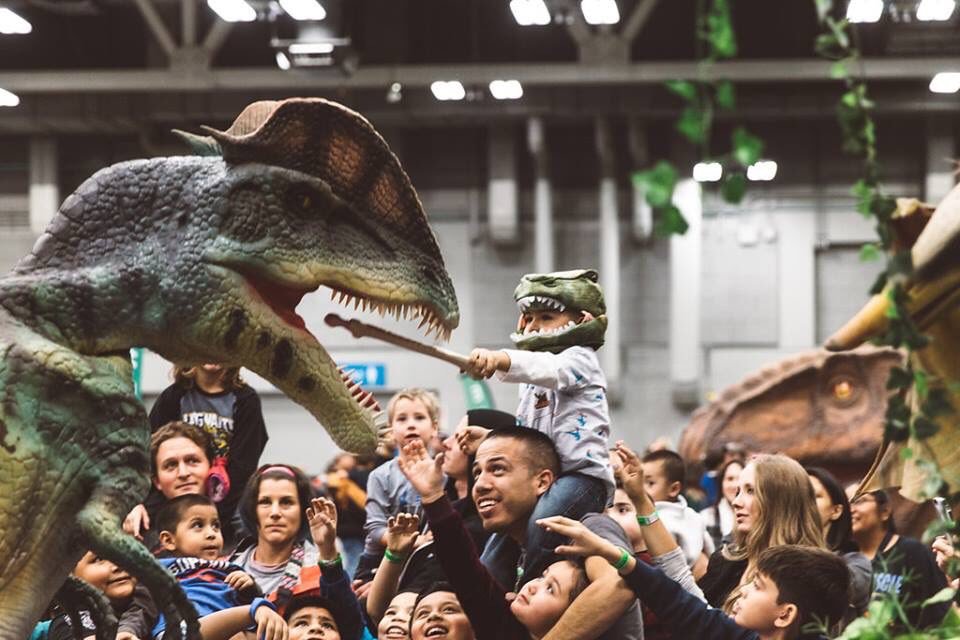 Calling all dino lovers both big and small! Jurassic Quest, the biggest touring dinosaur attraction, is coming to Vancouver for the very first time! Baby dinos and walking adolescents, giant predators and prey, herbivores and carnivores, and so much more, it's a dinosaur lovers dream. For not one but two epic weekends in May, the Vancouver Convention Centre will become a portal to the past where guests will have a chance to roam with these prehistoric creatures, exploring not only the namesake Jurassic Period, but also the Triassic and the Cretaceous Periods.
Jurassic Quest is the only dinosaur event that has over 80 replicas, true to life-sized dinosaurs from the very small, to the gigantic. Guests will witness dinosaurs move, roar and roam and have the chance to interact with baby dinosaurs and adolescent dinosaurs.
Walk with the dinosaurs? Cuddle baby dinosaurs? I am all in! This clearly isn't your average hands off display. As well as the many life-like dinosaur exhibits, there are also a ton of activities throughout the event to suit all different ages, all appropriately themed. Dinosaur themed rides including riding a walking dinosaur, a baby dino show,  bounce-y houses, a science station, an excavation area and a toddler petting zoo where the littlest dinosaur fans can meet the littlest dinosaurs! And of course face painting, photo ops and various craft and play stations throughout.
We are really looking forward to this opportunity to walk with the dinosaurs and get up close and personal with the babies. Who can resist baby snuggles? I also hear the tweens and teens are a little mischievous, so hold on to your hats. The mom in me is really looking forward to how educational this will be for the kids, yet so entertaining.
Did you know that during the Triassic Period when early pterosaurs took flight, our world was a single continent! It split into two during the Jurassic Period, most noted for its huge plant and meat eaters. The Cretaceous Period saw a lot of flowering plants and…insects! I'm truly curious what it will be like to walk through that period of time, when insects were much MUCH bigger than they are now.
Jurassic Quest Event Details:
Date: May 17-20 & May 24-26
Time: Friday 3pm-8pm, Saturday & Sunday 9am-8pm, Monday 10am-7pm
Place: Vancouver Convention Centre  999 Canada Place, Vancouver, BC V6C 3E1
Tickets are available online now at www.jurassicquest.com (prices listed in USD). We definitely recommend VIP tickets for the children to get the most bang for your buck with unlimited rides and activities. Kids under 2 are free!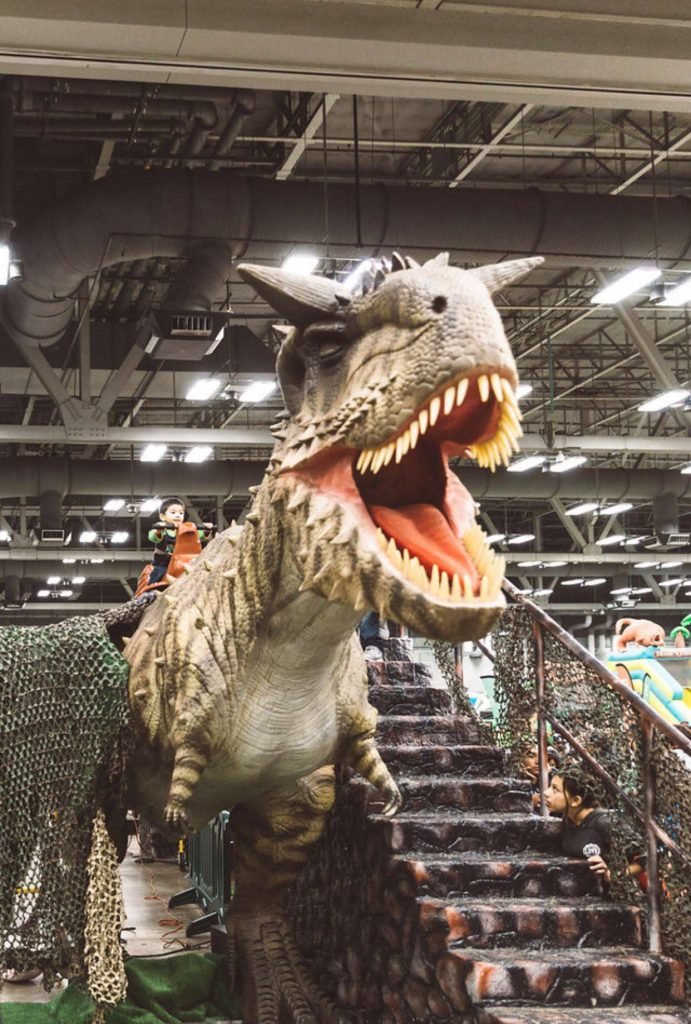 This incredible, immersive family friendly event is only here for two weekends during its Canadian debut. Tickets to this event typically sell out quickly, so don't delay! It's the one place where I can guarantee you people will want to know what your favourite dinosaur is, no matter what age you are!
Thanks to Jurassic Quest, we have a 4 pack of tickets to giveaway to one lucky reader. Make sure to keep an eye on our Facebook Page for how to win!