The cold weather is here people! And in this house, that means digging out the sweaters and slippers, because I don't like cranking the heat. This has been a bit of an issue for my son who prefers to go barefoot whenever possible and takes his socks off the minute his shoes are off, but then whines that the kitchen floor is cold on his feet. He has a couple pairs of slippers, but either they don't seem to stay on his feet of their own accord, they are too slippery and he falls too much on the hardwood, or the bottoms are 'too squishy' and he doesn't like the way they feel. We tried on several styles of slippers and moccasins, but it wasn't until we stopped at the Jady Babys booth at the Baby and Tot fair that we found the perfect style of slipper booties. And Breton wears them all the time. Win!
Jady Babys, developed by fashion lover Jade Barr after having her own baby, started as a sewing project to make stay on slippers for her own child in addition to many clothing items. After posting her creations on social media, the orders began to come in. That was five years and many design edits ago. Now, Jady Babys warm the toes of kids all across Canada, and their design has earned them an award from PTPA, and the Mompreneur Award of Excellence in 2013.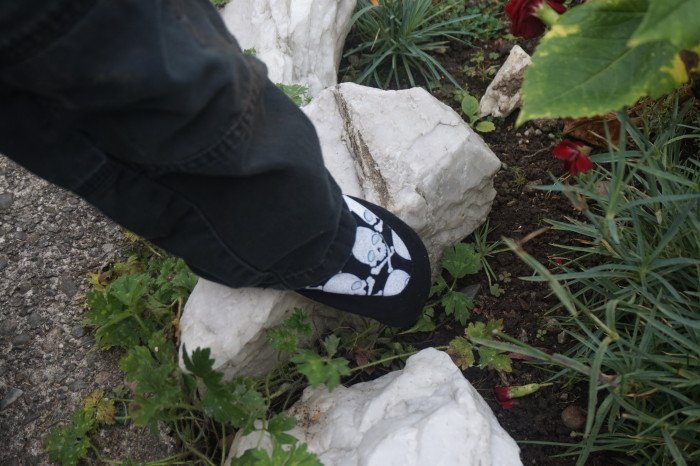 Jady Babys are very easy to put on, which makes it easier for little ones to do independently, but they stay put through all kinds of activities, even playing outside! Yep, these boots have sole. The soft vegan soles on these boots are tough enough to be worn outside (Jade made herself a pair and wore them hiking!), but soft enough to allow your little one's feet to flex and move, allowing toes to do their job for better walking skills in the early years and better posture. In fact soft soled shoes are recommended by pediatricians when bare feet isn't an option, and the box-toe design allows the toes to spread and grip. And they grip nicely on the hardwood floors, so no more slip-and-falls in my house!
These indoor/outdoor boots are easily cleaned whether they need just a wipe or a full on wash because they are washer/dryer friendly and that's a huge deal in my house. They are super soft and cozily lined to keep those piggies warm through those cold days. And the best part? They come in a wide variety of prints to match your child's personality, interests or outfit!
Breton chose a pair of awesome black Jady Babys with a skull and cross bones pattern which he loves and he wears them constantly. And when Alivia comes to visit her pink and purple pony print Jady Babys come too! You know they are a hit with the kids when you can ask them "where are your slippers?" and they actually remember!
Can't wait and want to order a pair now? Click here for info on prices, sizing and shipping information. Good luck! JadyBabys are popular and well loved by every parent that tests them out, because of this they sell out quickly! They believe in providing the absolute best quality to their customers so they are made in small, handmade batches. If you happen to pop over to the shop and it is empty – don't fret – just sign up for updates and you'll be notified of the next stocking! Act quickly when that email comes in to make sure you secure a pair (or two.. or three… you'll love them!)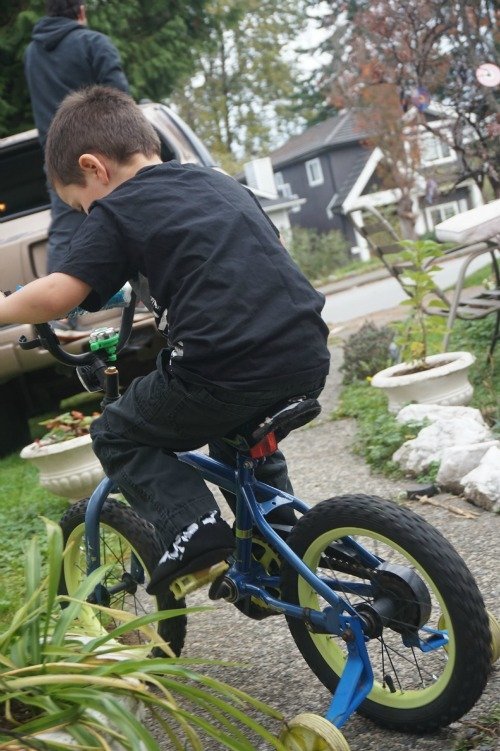 Want a pair of Jady Babys boots to warm your little ones toes this winter? One lucky reader is going to win a pair! Winner will be able to choose pattern from available stocking in preferred size. Enter below!




a Rafflecopter giveaway