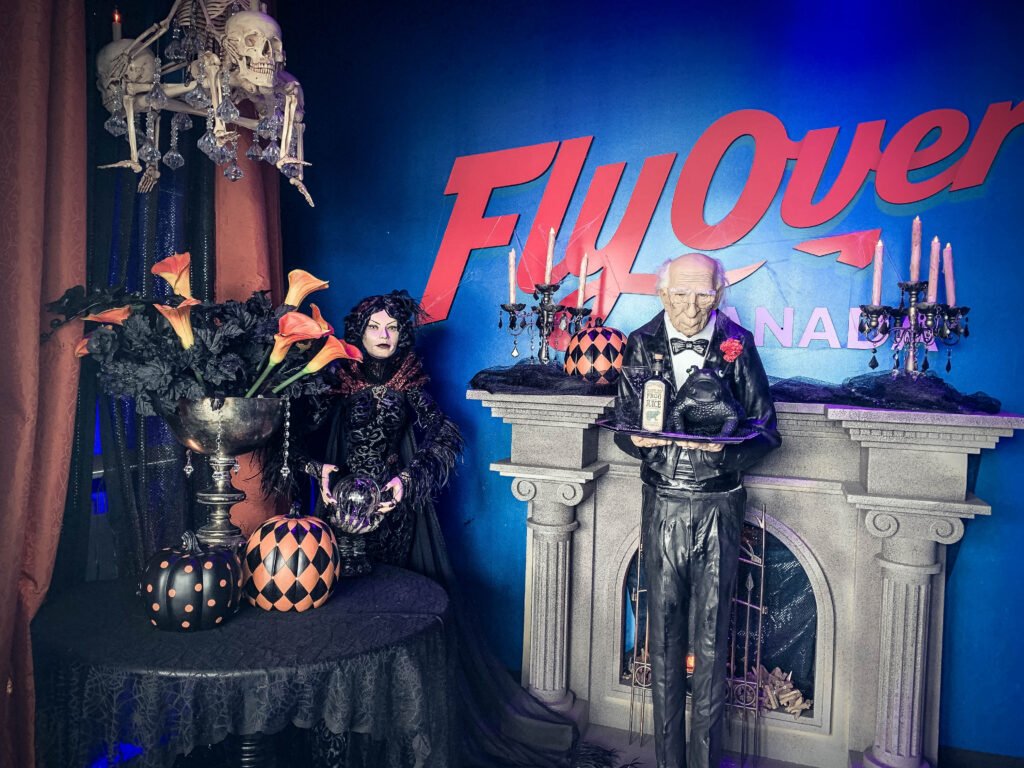 It's one of our favourite times of year! If you're a Halloween lover, lover of all things spooky if you will, and are looking for an exciting activity to add to your Halloween traditions, you won't want to miss the spooktacular HowlOver Canada ride at FlyOver Canada! It is perfect, not just for families, but everyone of all ages and a must do to get into that spooky mood!
Our family has seen a lot of the FlyOver Canada shows and HowlOver comes in at a very close second to the Flyover The North Pole show for me. Very close second! With exciting characters that the kids are sure to love. Guests will enjoy a wonderful ride through our lovely country's breathtaking scenery while racing "Biker-Mama" and friends to a Spooktacular Halloween celebration you won't want to miss. Not only do you get to see Canada in a whole new way, you get to feel as if you're flying above Canada yourself, and with their state of the art technology you also get a fully immersive experience with mists and aromas to really bring it all to life.
Premiering September 29th – October 31st, 2022 at FlyOver Canada, located at Canada Place in Downtown Vancouver, join us where you can fly, soar and experience a ride like none other. You and your family will enjoy the unique HowlOver Canada preflight experience to introduce you to Biker Mama and all her spooky friends, followed by the spookiest pre-ride walk that is sure to bring thrills and chills!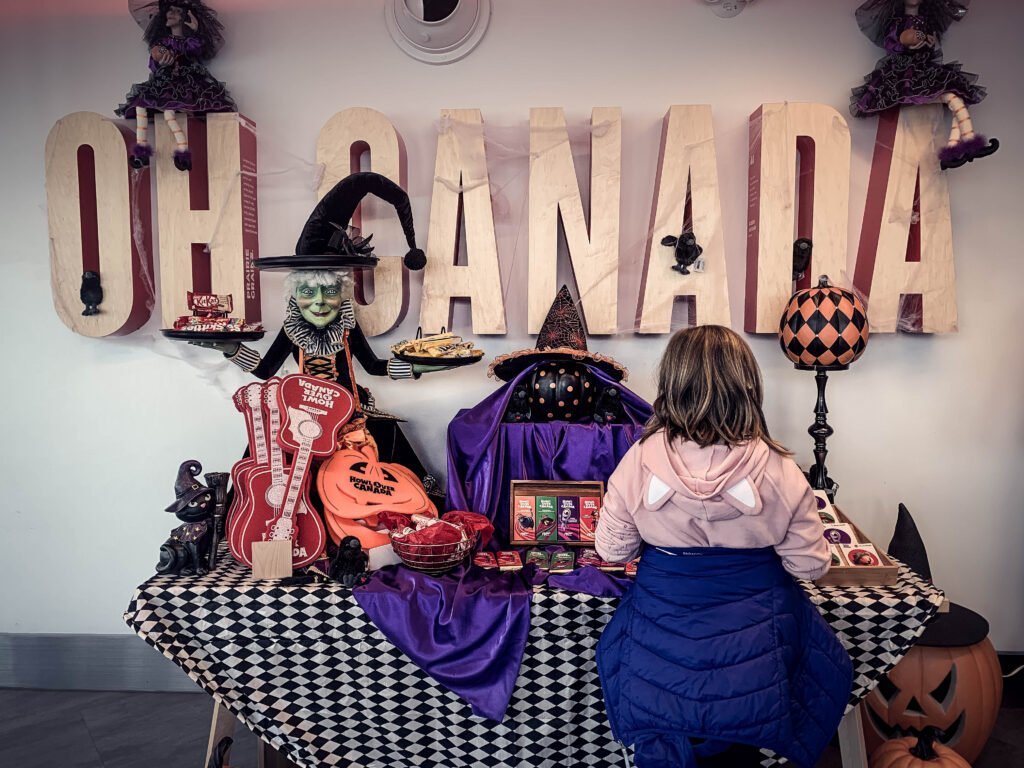 Before You Plan Your Flight at FlyOver Canada
There are a few things to note before planning your trip to HowlOver Canada that some of you may want to know:
Arrive Early – Arriving at least 15-20 minutes before your flight time will help prevent delays and missed flight disappointment. Afterall it is always important to be on time for all flights, even if they are on broomsticks.
Height Requirements – For anyone hoping to bring their little ones to FlyOver you will have to make sure they meet the minimum height requirement of 102cm (40") and must be accompanied by an adult or guardian 14 years or older.
Buy Online & Save – Not only does buying online in advance secure the exact flight for you and your family, but it will also save you a few bucks too! I love an opportunity to plan ahead and save the few bucks I'd prefer to spend on treats.
Fright Factors – For those with younger kids, who meet the height requirements, there are a couple things to be aware of. There are some scary decorations and while they do their best to keep it as kid friendly as possible, all kids are different and you know your child best. During the ride there are some fast moving parts through a spooky forest that some may have trouble with. If your child gets motion sickness, circling around the concert may be a concern. Just tell them to close their eyes and relax and the motion sickness will pass.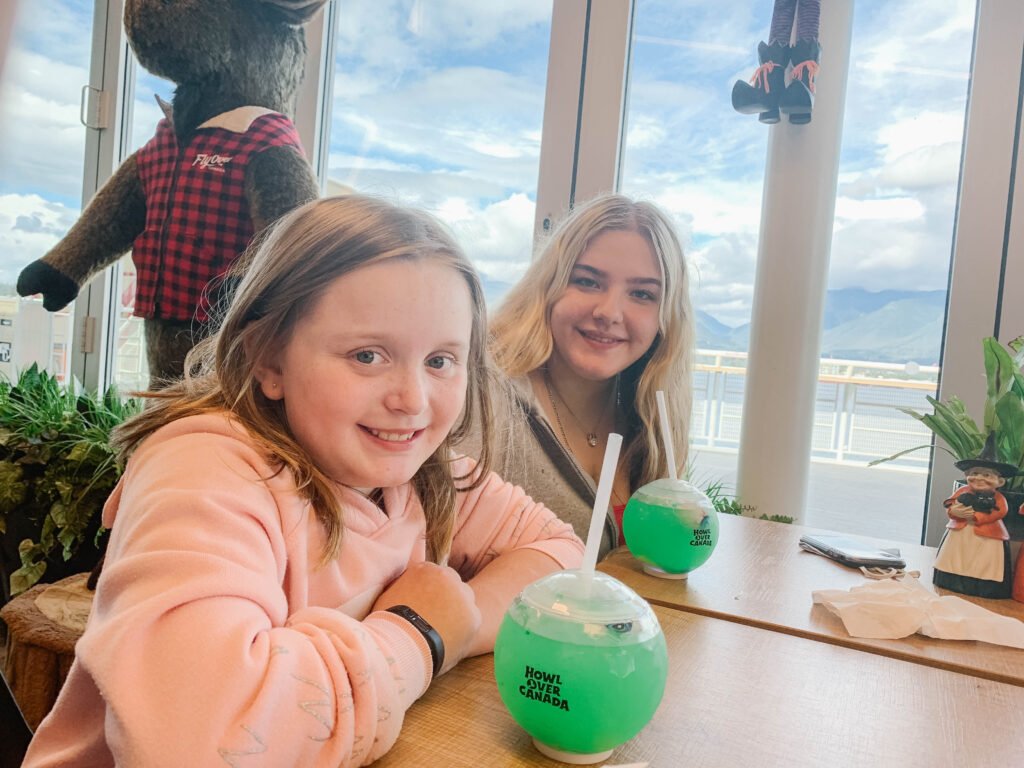 When you are done enjoying the spooktacular ride that is HowlOver Canada make sure to take the time to browse their gift shop and purchase your families group photo before your ride! It is a beautiful memento to commemorate the day of fun together. Once you've built up an appetite after your flight across Canada you and your group might want to stop in at the Flying Whale Cafe for their HowlOver Canada themed treats. They are the perfect way to get into a spooky mood this Halloween making FlyOver Canada the perfect addition to your families traditions.
KIDS FLY FREE
For families this year FlyOver Canada wants to help you save as much as possible by offering kids FREE admission starting September 29. If you visit Monday through Thursday you can get free child admission with each accompanying adult. This is such a huge blessing for families who are struggling to find affordable activities they can do as a whole family. But please do follow their instructions when booking to ensure you get this deal!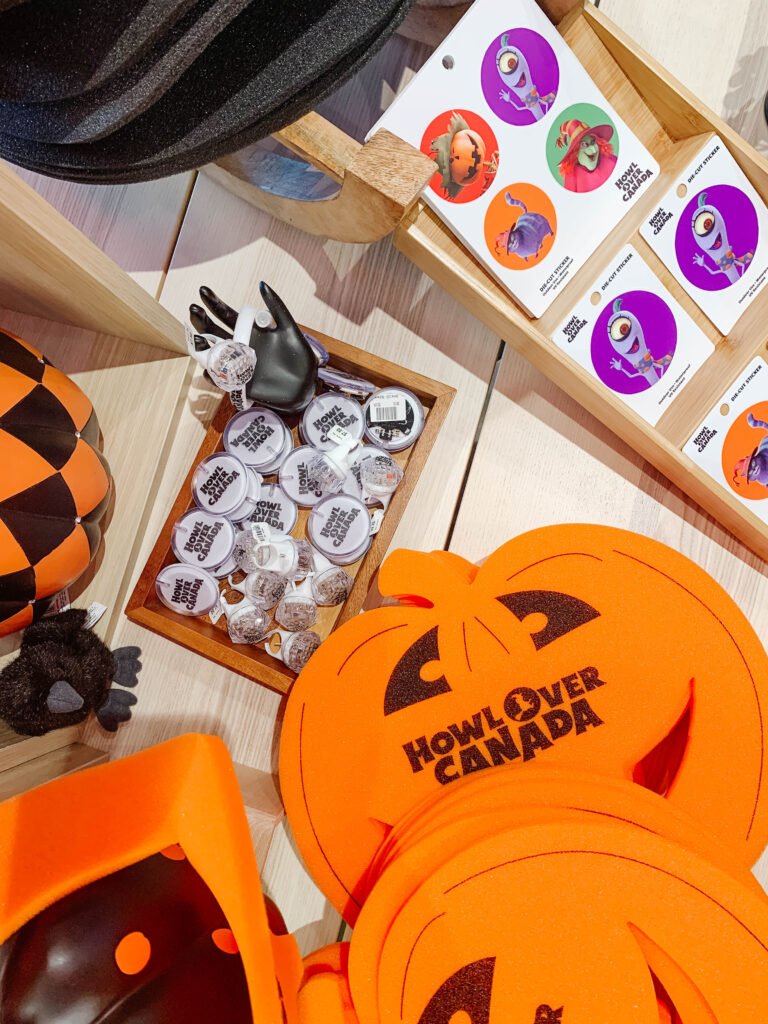 We hope you and your family get out and enjoy what our amazing province has to offer, and if you end up at FlyOver I would love for you to come back and comment to tell us about all the fun you had.