Back to back #yvrblogger adventures! We spent the day with the Hopcott family at Hopcott Premium Meats & Meadows Maze on their opening day! It was an incredibly afternoon full of delicious food, tons of laughs and fun in the sun!
We started the afternoon with Jenn Hopcott at their family run butcher shop in Pitt Meadows, B.C. Driving up to the location I was immediately in awe of just the building, the exposed wood beams, the large windows, every detail just hugged you and it didn't stop there…
Hopcott Premium Meats is truly a family run business spanning 3 generations, having started as a dairy farm back in 1932, their grandfather saw a dream to raise cattle and the rest is history. Hopcott's can proudly boast using NO growth additives, growth hormones or antibiotics, they are truly natural and the animals are fed a high quality diet. Combined with selling some of the most delicious cuts of meat I have ever seen in my life they also carry an assortment of locally sourced produce and fruits, I was transfixed by the peppers, the color and quality of their products gives you an idea of how much pride they take in their business.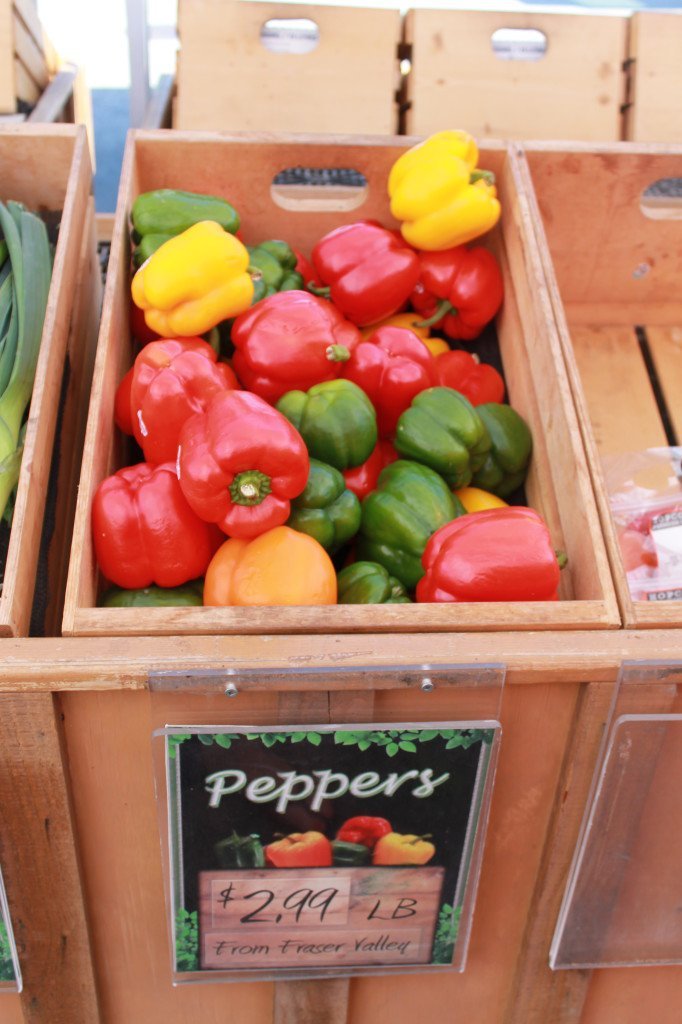 We were treated to some of the most delicious, specialty grocery products that Hopcott's carries as well, some of my personal favorites were the Marshmallows from The Pink Spatula, the spice blend mixes from Daksha's Gourmet Spices and the cheeses from The Golden Ears Cheesecrafters, just to name a few! I also couldn't pass up the HardBite table, their ketchup chips were to die for and if you are a hardcore HardBite & Ketchup flavor fan you can rest assured knowing that Hopcott's carries this coveted flavor.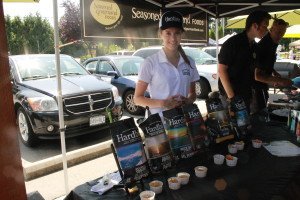 Don't be afraid to go right up to the counter and talk to the staff, do you have a question about a cut of meat? How to cook it to maximize it's flavor? The difference between them all? The knowledgeable staff is there to help.
VISIT: Hopcott's Premium Meats, don't forget to check out their weekly specials!
The Hopcott family isn't just about beef, in 2000 they also opened a great family attraction in Pitt Meadows called Meadows Maze just 1 minute drive from the butcher shop, with family favorites including: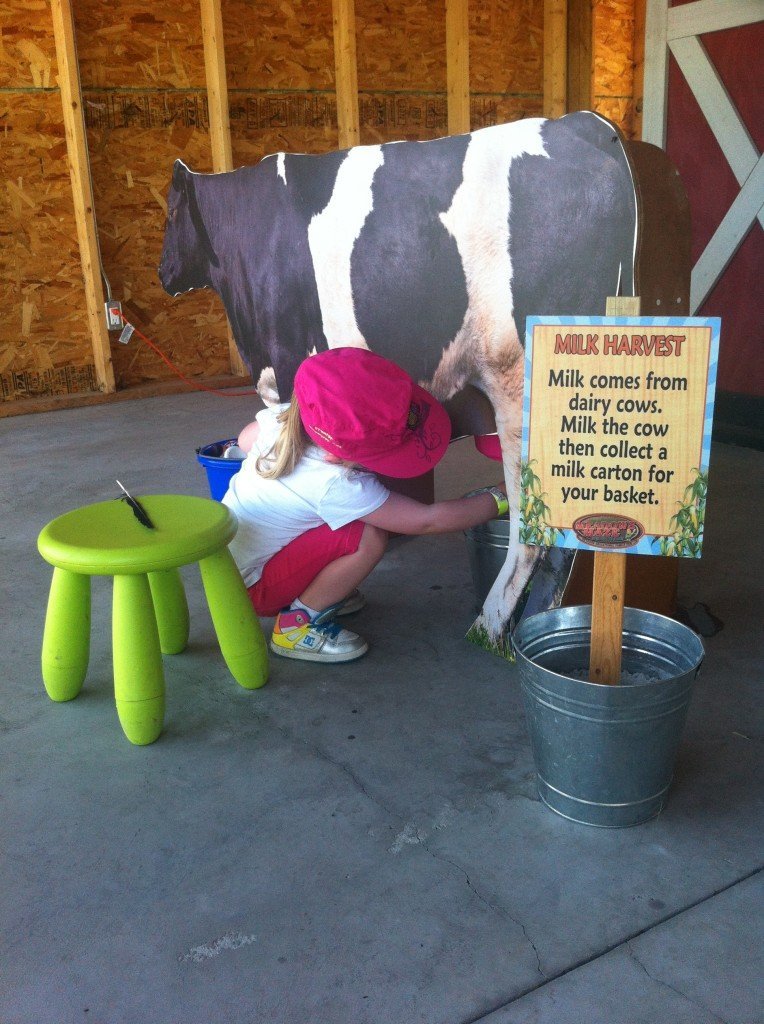 14 acres worth of corn mazes, one small, medium and large (for the brave folks!)
Educational harvest barn – Alivia's Favorite!
A petting farm complete with super sweet bunnies
Meadows mountain tube slide, don't forget your potato sack!
Train, tractor and hayrides
Hayride
Piggy painting, bowling & scarecrow dress-up
Full service concession with BBQ treats, popcorn and drinks.
Gift shop with great local treats, souvenirs and accessories.
Private party rooms right in the maze, they even offer s'mores parties (and they are delicious!)
We hardly made it out of the Educational Barn, Alivia by far had the most fun sorting her harvest and collecting everything from each station, I really loved watching her sort everything into the harvest baskets at the end and the look of pride on her face when she was "paid" (with fruit snacks!) for all her hard work.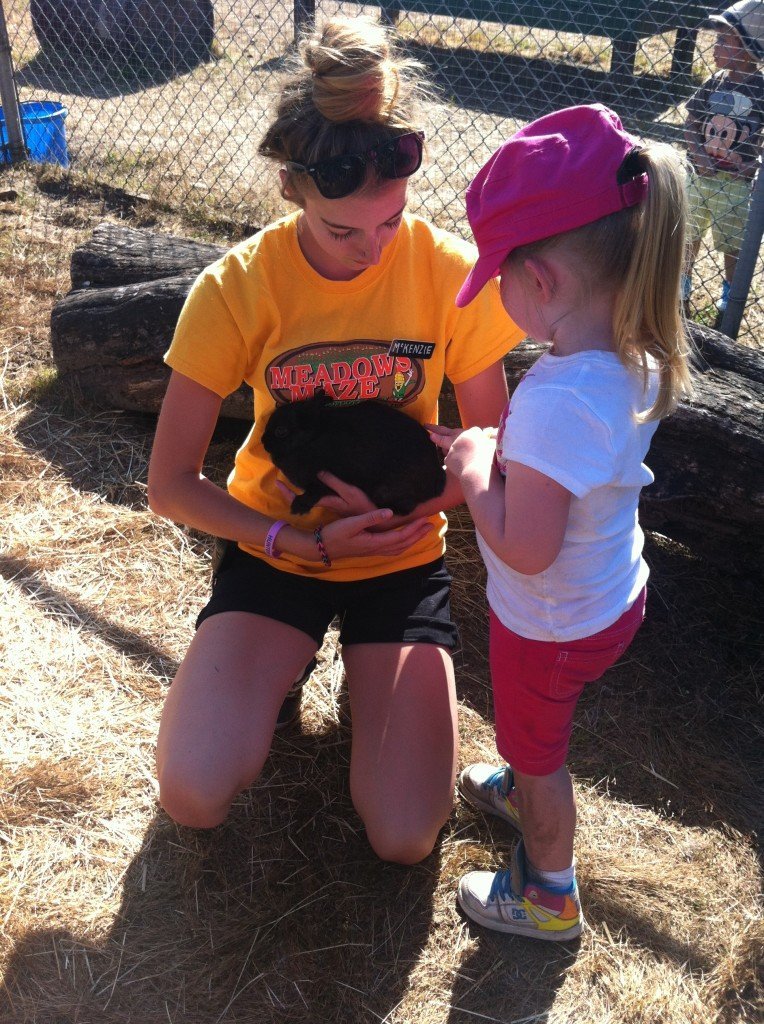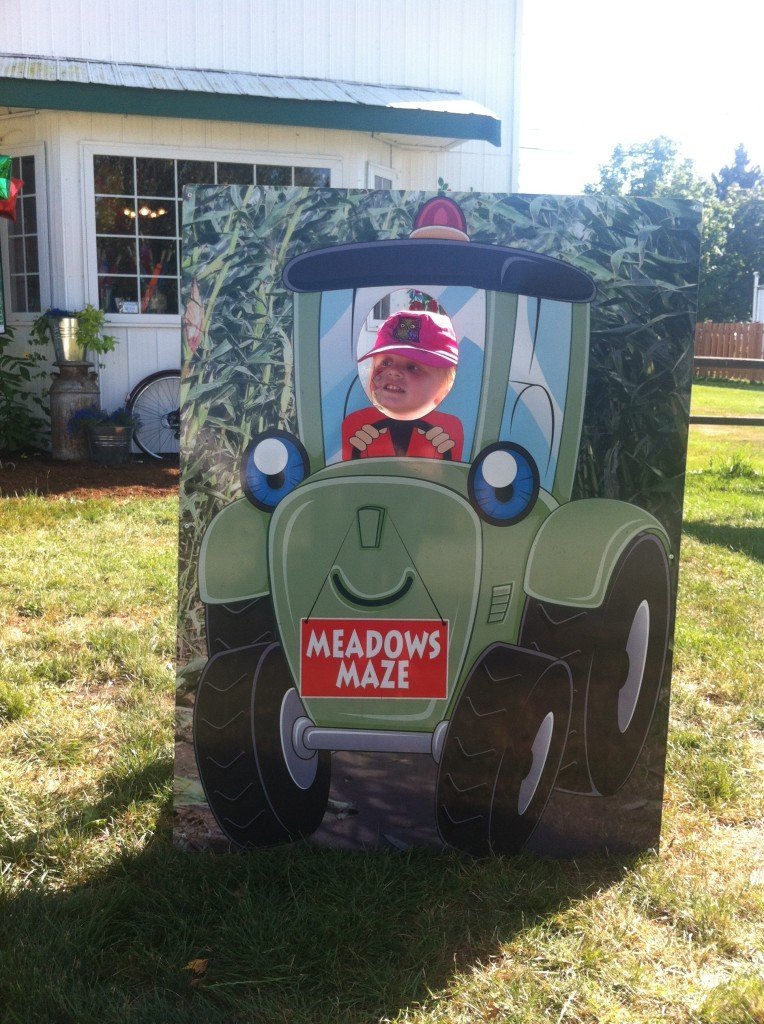 Would I recommend Meadows Maze for a family day out? Absolutely! There is plenty to keep the littles entertained and they offer a great balance of education and fun! Don't be scared of getting lost in the mazes either, they have really thought of everything and give you a post card with a phone number to call for HELP! if you get turned around. If you are looking for a super fun way to end your evening make sure to inquire about their S'mores roasting parties right in the corn maze, ours was pretty much devoured by our group and I may never eat a s'more without a peanut butter cup again.
Want to learn more about the Hopcott family and the history of their farms? Watch this great video.