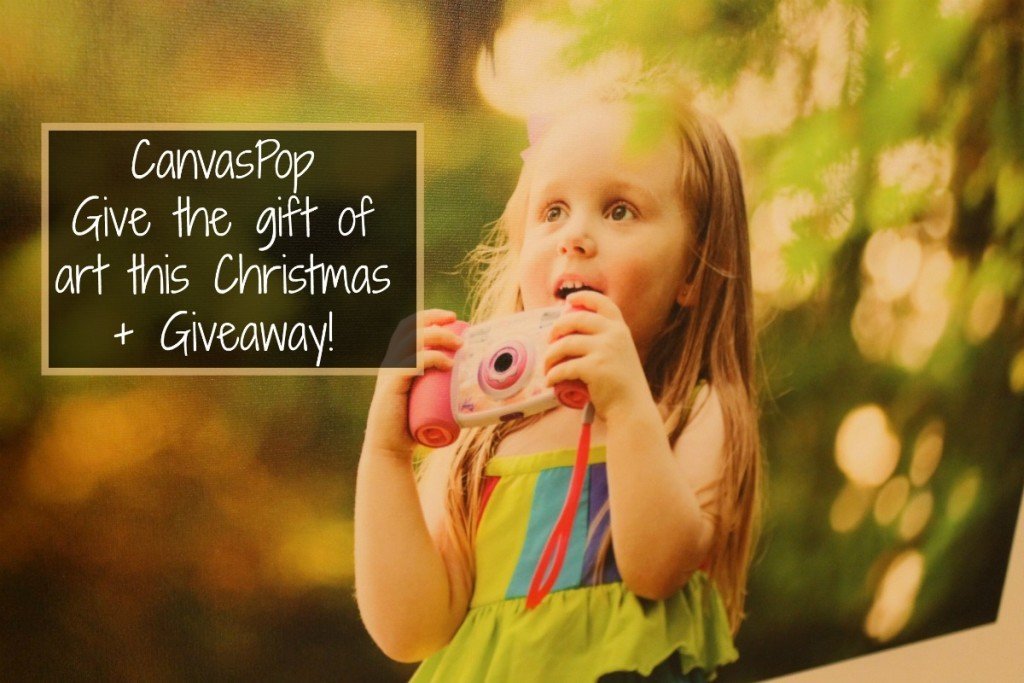 It's no surprise to anyone that we live in an almost entirely digital world. With photos often uploaded through Facebook, Instagram, Twitter and iCloud it's become a bit of a lost art to simply "print" photos anymore. I actually can't remember the last time I physically uploaded photos and printed them – anywhere! Most of the photos we have around our home are prints we purchased at furniture stores and the inevitable school and Santa photos that seem to be obligatory each year. They seem to always be haphazardly strew about the house on random shelves and walls, we needed help!
This year, we wanted a change. We have slowly been collecting art canvases that Alivia has painted at splatter painting studios, framing special pieces of her drawings and working on a feature wall for her hallway to her room. I never once thought to have a large canvas printed of OUR favourite photos of her for our wall though!

That is until recently of course. CanvasPop reached out to British Columbia Mom with an awesome opportunity to review one of their custom canvases, and in return we'd get to give one lucky reader their own canvas! Sounded like a win win situation so of course we jumped on it!
We have had a big ugly white space above our bed since we moved in, we've never been able to agree on a piece of art that was a good fit for the space so it's always just stayed blank. Combine that with the beige walls that come with a rental and we had quite the challenge on our hands! We opted to go with a bright photo from our photoshoot with Sara Paley Photography that has quickly become one of our favourites. It really personifies Alivia's personality and added the perfect pop against the plain walls! I kind of loved how it looked against our bed frame and white duvet too! It turns an otherwise "blah" space into something that makes us smile each time we see it!
Our print came so perfectly wrapped for a bumpy trip to our house too, it was wrapped carefully in bubble wrap and tucked into a well fitting box. I was so impressed when unpacking it how much care had gone in to making sure that something I would ultimately cherish for years to come made it safely to us! Add in the fun little personalization on the back – a big thank you to "Ken" for crafting our canvas, hand stretching it and making sure it was perfect!
If a ready to hang photo canvas isn't the right fit for you room, Canvaspop offers a variety of print options – from printing from both Facebook and Instagram, collages, and framed prints plus so much more. You could easily create a feature wall that will dazzle all your visitors and truly turn a house, into a home.
Ready for the exciting news? One lucky British Columbia Mom is going to win a 16 x 20 canvas print with free shipping within the USA, Canada and the EU! Use it for yourself, or a gift for a loved one just in time for the holidays. Contest ends December 9th, 2015. To enter, just click the image below and follow the widget instructions.
Ready to order a gift now?
Canvaspop has generously given us a discount code for our readers, you'll receive 35% off your order by using code: BCMOMBLOG35. Code is valid until midnight on December 13th, 2015. It is applicable to all print orders, however it cannot be using towards shipping or gift cards nor can it be combined with any other discounts or promotions.
We know you'll love your Canvaspop order as much as we do, and I am sure there is someone special in your life who would love a beautiful print for their wall! Good luck!