One of the best gifts we can give our kids is the gift of time. Our time. And one of my kid's favourite ways to spend family time together is by playing a family game. There's always sure to be a lot of laughs, it brings out the competition in all of us, and we can stay at home in our jammies and have a blast. Since our youngest is nearly 5 (on Christmas Eve!!) he is still too young to play many of the games we have on our shelves, including our two versions of The Game of Life, so he either ends up on a team with mom or dad or we play Monopoly Jr, another great game. But the Game of Life in particular that has always appealed to him; whether it's the rainbow spinner, the little cars or the journey, it's a game that he would ask to play often.
With The Game of Life Jr from Hasbro, "Can we play a family game?" is heard a little more often now; from both kids! In an adapted version designed for the younger gamer, players collect stars from visiting attractions, completing action cards, and the first player to get 10 stars wins!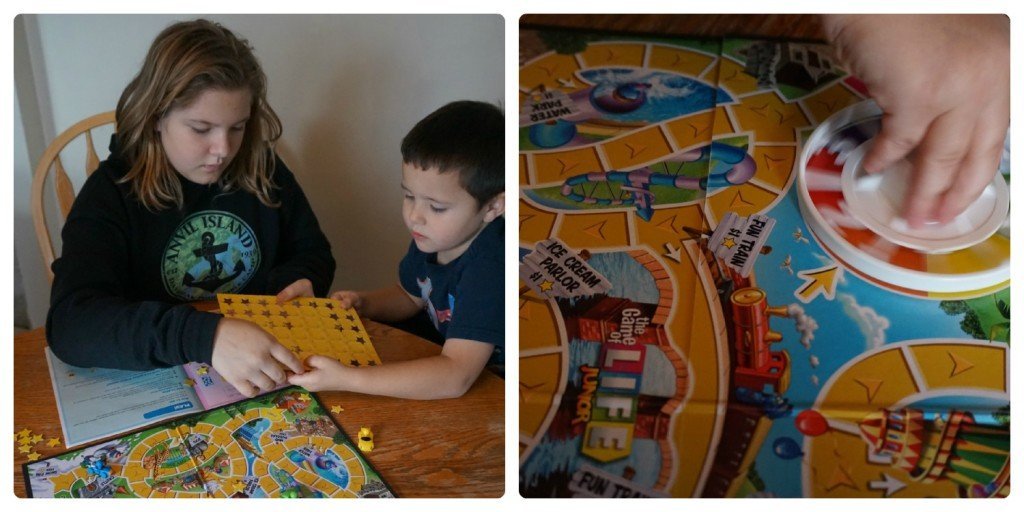 Breton called the green car right from the start, being his favourite colour and all, and quickly assigned us all our colours as well. He could not wait to pop out the little cardboard stars, deal out the VIP passes and get started! Once the spinner was placed, we were good to go. How easy is that for set up?
Just like the original Game of Life, the Jr version has a spinner rather than dice and as you move your car token, be on the look out for points of interest like the Chocolate Factory, the beach, the Museum and more. Some are free to 'visit' and all will earn you a star, but if you have a VIP ticket for that attraction, you get 2 stars!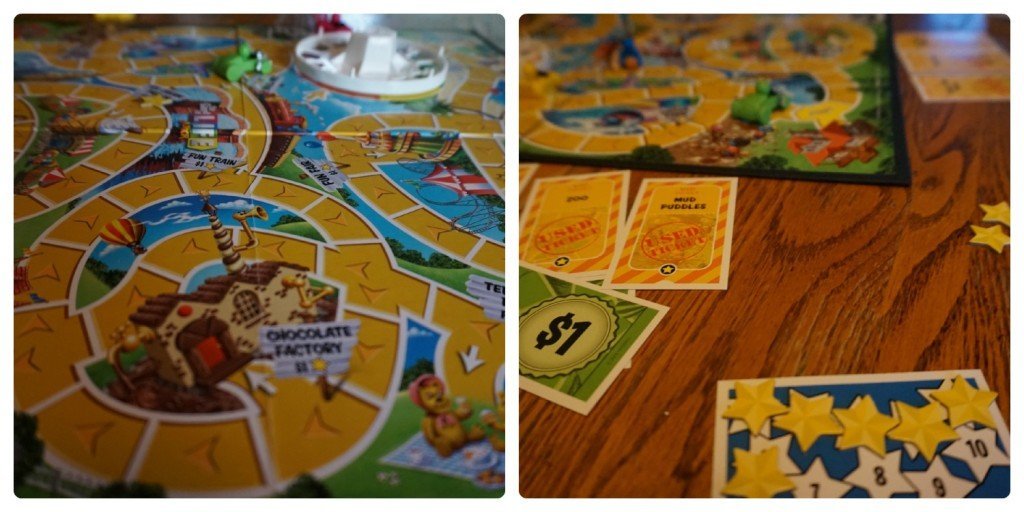 If your token lands on an action square, take a card from the pile. You can earn money or stars from these cards for doing simple charades, finishing a song lyric or 'doing chores', but watch out! If your card says you did something naughty, you'll lose a star.
Every time you play is sure to be a new adventure and it is so much fun to see the excitement on my son's face as he racks up the stars, sings a few songs and counts his way across the board. It's also neat to hear his answers when we ask what he did at each attraction he visited, encouraging his imagination and story telling.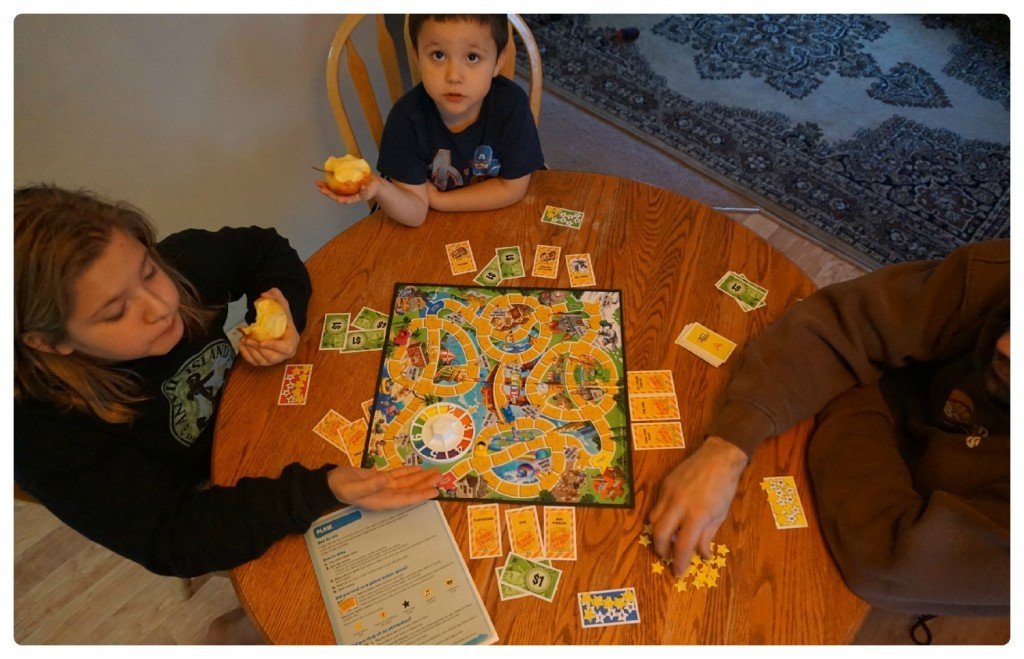 The Game of Life Jr is one of many Hasbro Jr games, and is recommended for ages 5+, and suited for 2-4 players. It only takes us 10-15 minutes to finish the game so while we usually play two rounds, we are often convinced to sneak a quick game before bed. the Game of Life Jr is a welcomed, well loved addition to Family Game night, and we know you'll love it as much as our family did!
Connect with Hasbro
Website | Facebook | Twitter | #HasbroFamilyGameNight
If you would like to add The Game of Life Jr to your family game night we have good news! Hasbro has graciously given us one game to give away to a lucky reader! Enter below.




a Rafflecopter giveaway

{Disclosure: We were provided with samples for our review, all opinions are our own.}