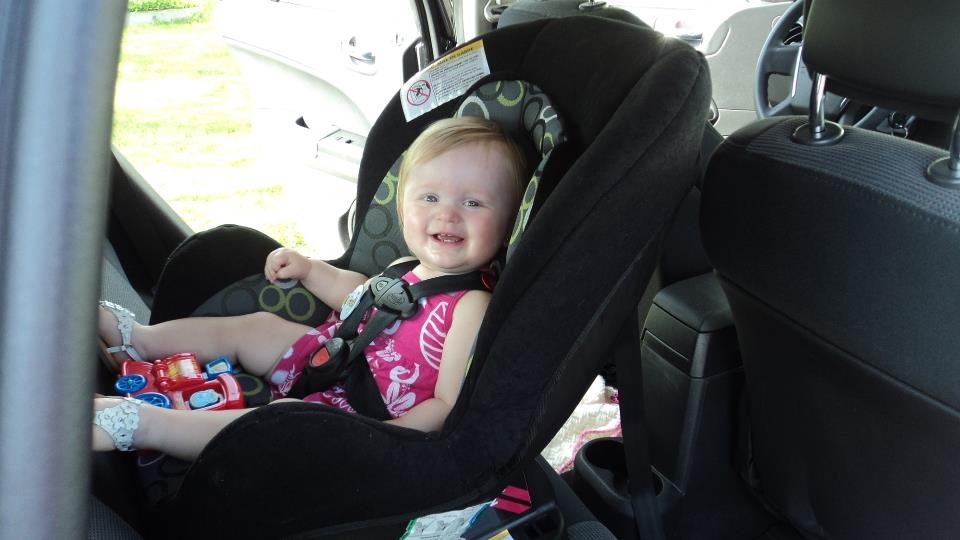 Every day it seems there is something new on my facebook feed about a parent having forgotten their child in a hot car. It also seems so many are quick to judge those parents: "How could you leave your kid in the car!?" "How do you forget a person in the back seat!?" "What kind of parent are you?" or even worse "What a horrible mom/dad".
We live in a generation that is so quick to point the finger before gathering any evidence and it makes me incredibly sad. Last summer I took some time to research the statistics of this happening and they were horrifying. According to KidsAndCars.org (a resource for car safety information!) in 2013 alone, 44 children died of heat stroke in the US from being left in a vehicle. 44 children. It's mind-boggling and I wanted to understand how this even happens and it always seems to come right back around to the same culprit:
A change in routine.
No parent wants to forget their child, I imagine you are sitting there right now reading this horrified just at the thought; but it happens, and it's not on purpose. The fact is, it doesn't take very long for the temperatures inside a car to reach dangerous, even life threatening levels and even a small lapse in regular routine can be deadly.
Do you usually drive your children to daycare? If you change that routine and ask your husband to do so, he may drive to work on auto-pilot and simply forget. He may be the most amazing loving, doting father but that won't prevent his already overloaded brain from going into routine mode.
How can you prevent this from happening? Break up your routine.
I've seen some amazing tips online from as simple as leaving your purse/briefcase in the backseat. Take off a shoe if you don't drive standard and leave it in the backseat, keep a stuffed animal beside you in the passenger seat. All very simple options that could potentially save a very innocent life.
A smart kid over at Ezbabysaver couldn't understand why it was happening so often either and he invented a great, EASY way to remind yourself to check the backseat and he even shows you how to make one at home.
Some quick ways to remind yourself to LOOK before you LOCK.
– Leave an important item in the backseat that you would need when you leave the car, purse, briefcase, phone, shoe, something of importance that you will likely need where you are going.
– Set up a missed drop off alert with your daycare provider, if you or your spouse has not dropped off your child at the usual time and you have not specifically phoned to say your child is staying home, they should call you immediately.
– Try the EzbabySaver (instructions above on their website) to prevent yourself from leaving the car in auto-pilot mode.
I'd like to add it is also important to be a diligent observer, when I go to the grocery store or mall, anywhere that people likely go inside for a long period of time, I make it a habit in the warmer months to look into the back seat of vehicles as I walk past them, specifically ones that have baby items visible. The one extra minute it takes me to stop and look could save a life, and that is totally worth my time.